Cody Rhodes' wrestling career hasn't been less than a roller coaster ride. Rhodes had been a regular feature on WWE programming before jumping ship to AEW in 2018, but eventually found his calling in WWE once again as he made his shocking return at WrestleMania 38. After wrestling around the world, Rhodes has made a name for himself and his wrestling abilities in the ring that were once being questioned by many.
Cody Rhodes' real name is Cody Garrett Runnels Rhodes, and he is a second-generation superstar with his father "The American Dream" Dusty Rhodes being one of the greatest wrestlers to ever step in a squared circle. Rhodes' half-brother Dustin Rhodes is also a professional wrestler, thus it would not be wrong to say that wrestling runs in Cody's blood. Rhodes started his wrestling journey in 2006 when he ot signed to WWE's developmental territory Ohio Valley Wrestling (OVW).
Rhodes made a couple of WWE Television appearances before making his official debut against Randy Orton on July 16,2007 in a losing effort. After engaging in various feuds, Cody finally found a major breakthrough when he won the Tag Team Championships with Hardcore Holly. However, there alliance was short-lived as Rhodes along with Ted Dibiase joined forces with Randy Orton to form Legacy, which became one of the prominent factions of all time in WWE.
But Cody Rhodes would soon shock the world by showing up at WrestleMania 38 as Seth Rollins' mystery opponent. Rhodes has almost held a title in every promotion he has wrestled for including ROH, NJPW, TNA, NWA, IWGP,WWE and AEW. This portfolio is strong enough to describe how diversified Rhodes'wrestling career has been.
Throughout his career he moulded himself into different personas like Dashing Cody Rhodes, Disfigured Cody Rhodes, and Stardust as well. However, after getting frustrated with creative differences he decided to leave the company and joined AEW in 2018 as one of their Executive Vice Presidents. AEW gave Cody the much deserved recognition as he won AEW TNT Championship thrice.
Also Read: What is the real name of Randy Orton?
Cody Rhodes once said that he resembles his father a lot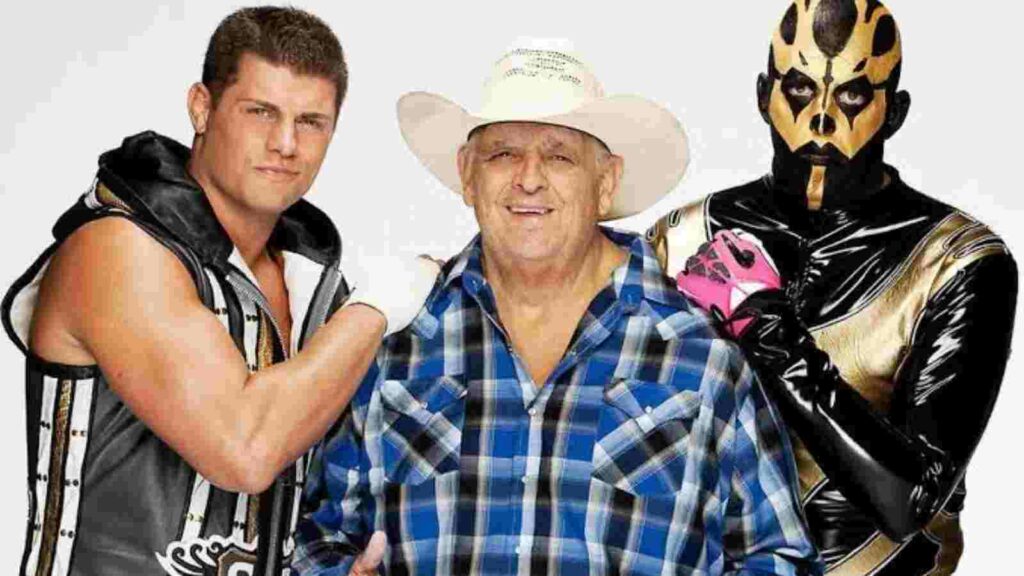 It would not be wrong to say that Cody Rhodes owes a lot to his father Dusty Rhodes. Rhodes on multiple occasions has accredited his father as his first trainer, as he has said that his father had already started training him by the time he was 12 years of age. The Hall of Famer also played an instrumental role in training wrestlers like Kevin Owens in the inaugural edition of NXT. Dusty Rhodes was himself one of the most influential figures of pro wrestling industry and to carry his lineage is a big responsibility itself.
Cody Rhodes, for a major part of his career didn't want to be like his father as he believed that it would make him a prototype of someone who has already achieved so much in the industry. He believed that him being like his father won't sell tickets since no one would pay to see an inferior copy of someone. However, with time Cody's thinking changed over the subject.
Also Read: Sheamus Net worth, Income, WWE Career, Personal life and more
In an interview given to USA Today in 2017, Rhodes said- "Since he's gone, I find myself in control of my own business and being my own boss. That's where I've found that I am more like him than I ever realized. That's been a fun thing to realize. Dusty was always his own boss even when he was in polka dots. It's cool to feel him that way." Rhodes said that he didn't realize this at first but he resembles his father more than anything.
Also Read: What is the Real Name of Roman Reigns?