The Original Bro Matt Riddle has been one of the most fan-favorite superstars in WWE. His quirky attitude and credible performance gave him the required traction for a fun career. But his journey with the company ended last week when WWE released numerous superstars considering their post-merger cuts. Thus, to spend his time being productive and also with his loved ones, he is seen doing a photo shoot with his fiancé, Misha Montana, in a jungle.
A video posted by Illite Fotos (Ola'Jouwon Fox) as part of his Instagram post showed a glimpse of Matt and pregnant Misha's photoshoot. The video started with Fox applying a shining lotion to Riddle's body to have his sunny photos glorified more. Montana wore a jaguar-striped bikini and stood by a tree, posing for her picture. 
The video then showed clips of both Matt holding Misha and posing in a sexy way. Further clips showed Montana seeing the clicked photos and Riddle sitting on the extended trunk of a tree for her photo. The purpose of the shoot is yet to be revealed, but the caption stated, "Welcome to the Jungle" with #StayTuned.
The video was collaborated with by Misha, Matt, and the videographer with the username @tre.illi. The photoshoot could have been done for a brand promoted by both or the launch of their own business, now that Matt is not a wrestler. The pregnant Misha is expected to have her baby in December 2023, which will be Riddle's fourth child.
Related: Recently released Matt Riddle doesn't have people with bad feelings in WWE management like CM Punk does
Reuniting Matt Riddle and Randy Orton were never the real plans of WWE
Ever since the reports of Randy Orton's return have flared up, a reunion of RK-Bro has been the top priority for many fans. But now, with Matt Riddle's release, the chances for Randy to enjoy his stint have diminished in WWE. On the other hand, fans could seem to have relief knowing that the plans for RK-Bro were never in talks.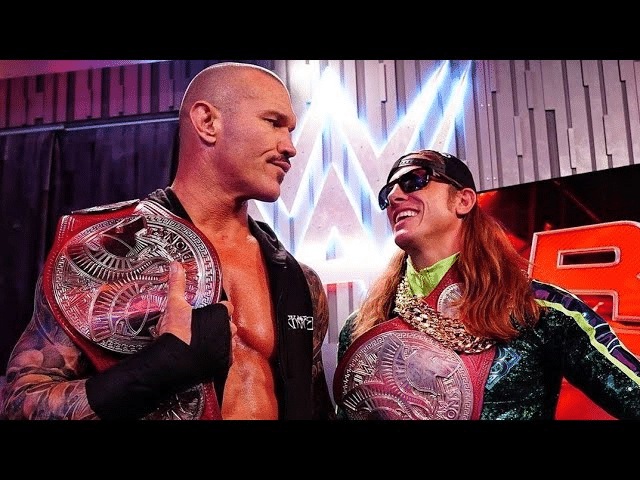 Ringside News provided the updates regarding Orton and stated that his return is indeed a fact. But the post on X further states, "Creative never had any plans in place for another RKBro run." This news could be therapeutic to Randy's fans, as they did not miss the planned segments between the beloved stars of Raw.
The return of The Viper, though, remains a mystery till now, with no further updates on his Performance Center training. The speculations suggest that he will surprisingly appear at the most unexpected moment for his return. Thus, the leaks and spoilers are nowhere to be found on the internet having a huge shocker for WWE Universe.
In case you missed it: