It appears that Natalya will be out of action for quite some time as she was injured by Shayna Baszler on last week's edition of SmackDown. Natalya had a singles match against Shayna Baszler, and the Queen of Spades managed to defeat the Queen of Harts at the event, but as it seems, Baszler wasn't done even after winning.
After winning the match, Baszler kicked Natalya in the face, which hurt her nose, and she began to bleed. The kick by Baszler was indeed a brutal one, as on Monday, Natalya posted a picture of her after her nose surgery on social media. It is unclear as of now for how much longer the Queen of Harts will be out of action.
The former WWE Diva's Champion has been the pillar of the Women's Division and deserves much more in the company. She has been a legit company girl and has done whatever the company has told her to do up until now. Natalya is also known to have trained several wrestlers, including Ronda Rousey. She has indeed been a vital part of Women's division, and her contribution to the WWE cannot be ignored.
During a recent interview with Faction 919, Natalya was asked about the WWE Evolution Pay Per View and whether it would be coming back to WWE. WWE Evolution was a Pay Per view that was conducted only once in 2018 and consisted solely of women's matches. Following that, no event featuring only women's bouts was held in the company. It has been said that it was mainly due to the poor reception of WWE Evolution.
Natalya said that Stephanie McMahon doesn't want a show with 75% male matches and 25% female matches and wants equality for women in WWE. The Former Divas Champion said that Stephanie McMahon has been very vocal about it and that she and Triple H really care about women's wrestling.
"I definitely see Stephanie [McMahon] wanting to do more with women's wrestling. Stephanie has always wanted women to have more representation……One of the first things I thought about all of these new changes, especially with Stephanie and Triple H, they really care about women's wrestling,"
Also Read: Shayna Baszler responds to an MMA fan who criticized Pro Wrestling for linking it to MMA
Natalya thanks Vince McMahon for making her dreams come true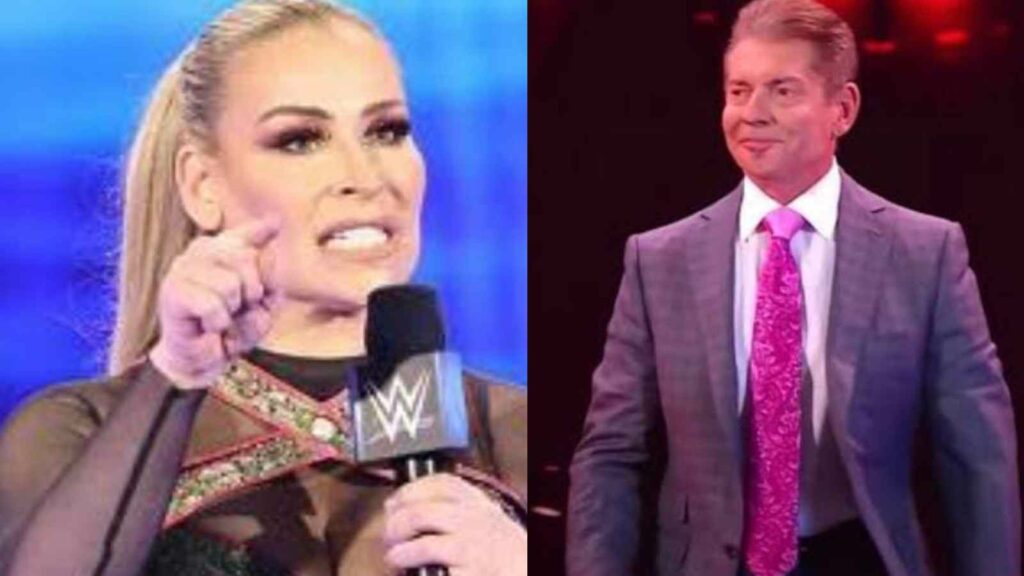 In the same interview, Natalya said that as an authority figure, one cannot please everyone, and she now understands how hard it was for Vince McMahon. She says that without Vince McMahon, nothing would have been possible, and she always expresses gratitude to Vince, as there wouldn't be WWE without him. Natalya said that Vince McMahon made her dreams come true, or else she would have been dreaming about it.
Natalya stated that the changes in the WWE will bring opportunities, and people are intrigued right now. She said that everyone wants to see what this new regime brings, and she feels that there is more women's wrestling now, which is incredible.
"When you're in that position of authority, you're never gonna please everyone. I know how hard that was for Vince McMahon. Without Vince McMahon, we wouldn't have any of this…… Everybody wants to see what this new regime will bring. For me, what I'm seeing and what I'm witnessing, is more women's wrestling and I think that's incredible."
Also Read: "Come on man" Seth Rollins is CRITICIZED by a WWE Hall of Famer after being attacked by a crowd at a WWE event
The current regime has made a lot of changes to the product, which involves bringing the released superstars into the WWE, and recently some Pay Per Views have been scrapped and are going to be replaced by old ones. Fans seem to be genuinely happy with the kind of work and efforts Triple H is putting in.
Also Read: Drew McIntyre teases a big project with one of the biggest celebrities in India