Seth Rollins is one of the greatest World Champions of all time, but it appears that he has not always been a fan favorite throughout his career as he has frequently been a heel—and not just any heel—a heel who has succeeded in inciting fans to attack him.
Yes, you read that correctly. In the year 2021, Seth was attacked by a fan at a WWE event, and the most amazing part was that, after the attack, he admitted that he was afraid and hoped that it would never happen again in his wrestling career.
It was merely a wrestling fan, and since Seth is a WWE wrestler, he could have easily taken some shots at the fan and should have done that, according to WWE icon Ric Flair, who remarked on the situation. Ric Flair called this one of the worst things Seth could have said.
Ric Flair believes that this was a very cowardly move from Rollins' side and that this is not how a wrestler should behave. Flair stated, "you never, ever, ever, get off an airplane in L.A.and say, 'I was terrified.' Terrified of what? Terrifying is being in an airplane crash. You were terrified or horrified by a wrestling fan? Come on man."
Also Read: "I am kicking everybody's a**" Bobby Lashley shows a change in his attitude after Raw went off the air
Ric Flair would have punched the fan if he was in place of Seth Rollins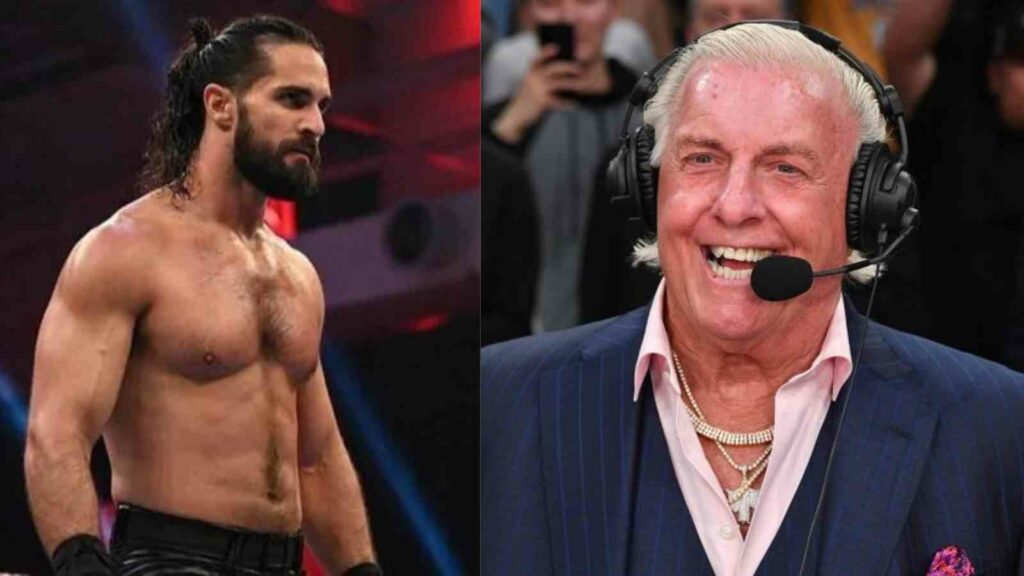 In the same podcast, WWE Hall of Famer Ric Flair admitted that if he had been the one being attacked by a wrestling fan, he would have punched the fan and not given it another thought because Seth is a heel and should act like one to get more heat.
The wrestler would not have been hurt in any way, and this would have improved his character, according to Ric Flair, who claimed that the most that the fans could have done was file a lawsuit. However, that lawsuit would also be handled by WWE and not Seth Rollins.
Also Read: WATCH: Vasyl Lomachenko makes an intense arrival to the arena in Military War-Kit ahead of his fight against Jamaine Ortiz
Many fans have praised Ric Flair for his statements, and some have even claimed that it would have been improper for a wrestler to respond in this way. However, do you think Seth Rollins made the right decision by refraining from striking the fan?
Also Read: "CMIN2GETCHA" Boogeyman reveals about a SHOCKING Family Analogy with Bray Wyatt