Ric Flair has attained a completely new level of success as he has established himself as an extremely successful wrestler. He has been serving the wrestling industry since 1972 and continues to do so even today. The 73-year-old living legend never steps up to turn away from the ring.
Flair has given many exciting and nail-biting matches to the generations and will be carried forward to the next. A 16-time world champion, Flair holds the record for the maximum number of titles sharing it with John Cena who possesses the same number too.
The WWE Hall Of Famer has a great fan base attached to him who is ready to do anything for him. A recent example of this was visible in how the people were ready to purchase his merchandise at the cost the sellers demanded. Sportsmemorabilia.com is selling Ric Flair's signed robes at a great price.
The robes that have been put up for sale fall into a wide range of price range. A majority of the robes are signed and cost $1000 and above. The highest of these is the black-coloured feathered robe with "Nature Boy", "Ric Flair", "16x" and "WOO" written on it.
With a tremendous amount of responsibility at the same, the wrestling legend is indeed happy. He has been able to sell a great amount of merchandise that exceeds far beyond the in-ring merchandise that he sold while he was still active in the ring.
ALSO READ – Ric Flair credits the WWE Legend for pushing him during their GRUESOME bout at Survivor Series
Ric Flair had his last match this year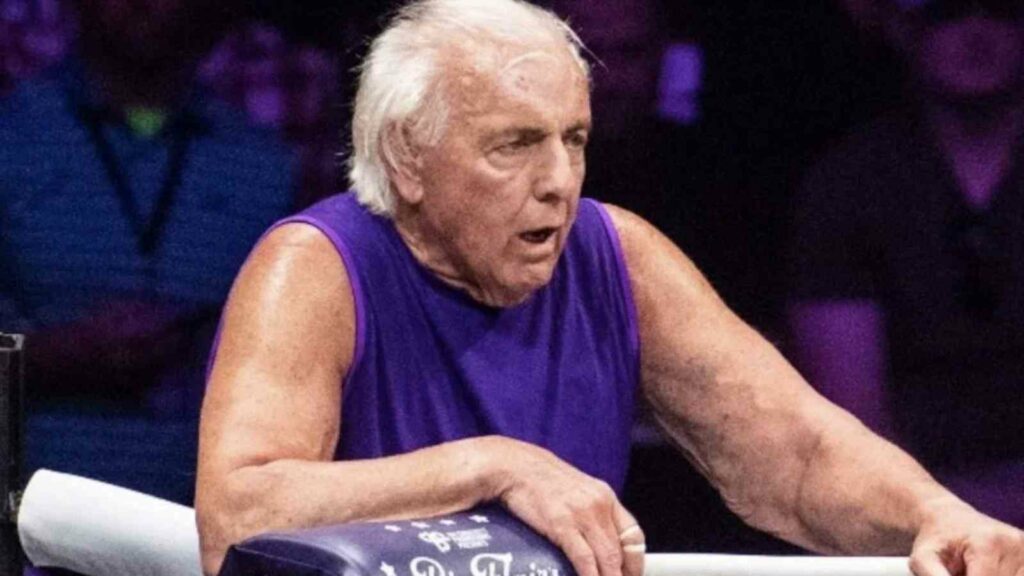 Ric Flair never plans to retire from in-ring action. He made his last in-ring appearance when he paired with his son-in-law Andrade El Ídolo and the duo went against Jeff Jarrett and Jay Lethal. After a brawl that included both sweat and blood, it was Ric Flair and his team who won the match.
A lot of Ric's friends including the Undertaker and Mick Foley were present in the audience during the match. However, he later confessed that he had passed out twice during the match. He has also expressed his desire to face Sasha Banks in the ring after her rumoured appearance in the same.
We will have to wait and see which other match will excite Ric Flair. he has made it clear that he won't stop any time shortly. Some fans also want him to make his presence felt in WWE as well. However, there hasn't been any announcement of this sort from his as well as the company's end.
ALSO READ – "This will be better" WWE Legend Ric Flair reveals that his new WWE show would be SUPERIORITY than 30 on 30 ESPN