Ric Flair is one of the greatest wrestlers ever to grace the squared circle. The Hall of Famer recently competed in what was said to be his last match. On July 31st Ric Flair competed in a tag match against Jeff Jarret and Jay Lethal, with his son-in-law Andrade as his tag team partner.
Ric and Andrade won the match, and the nature boy bled himself as he wanted it done in the match. Because of Flair's terrible physical state, some fans found the match unpleasant, and his family members and friends were worried about him too, as his health was critical a year ago.
RELATED: "Get Off his A**" Ric Flair slams ESPN over Tom Brady's recent backlash amid divorce rumours with supermodel wife Gisele Bündchen
Triple H had betrayed Ric Flair back in 2005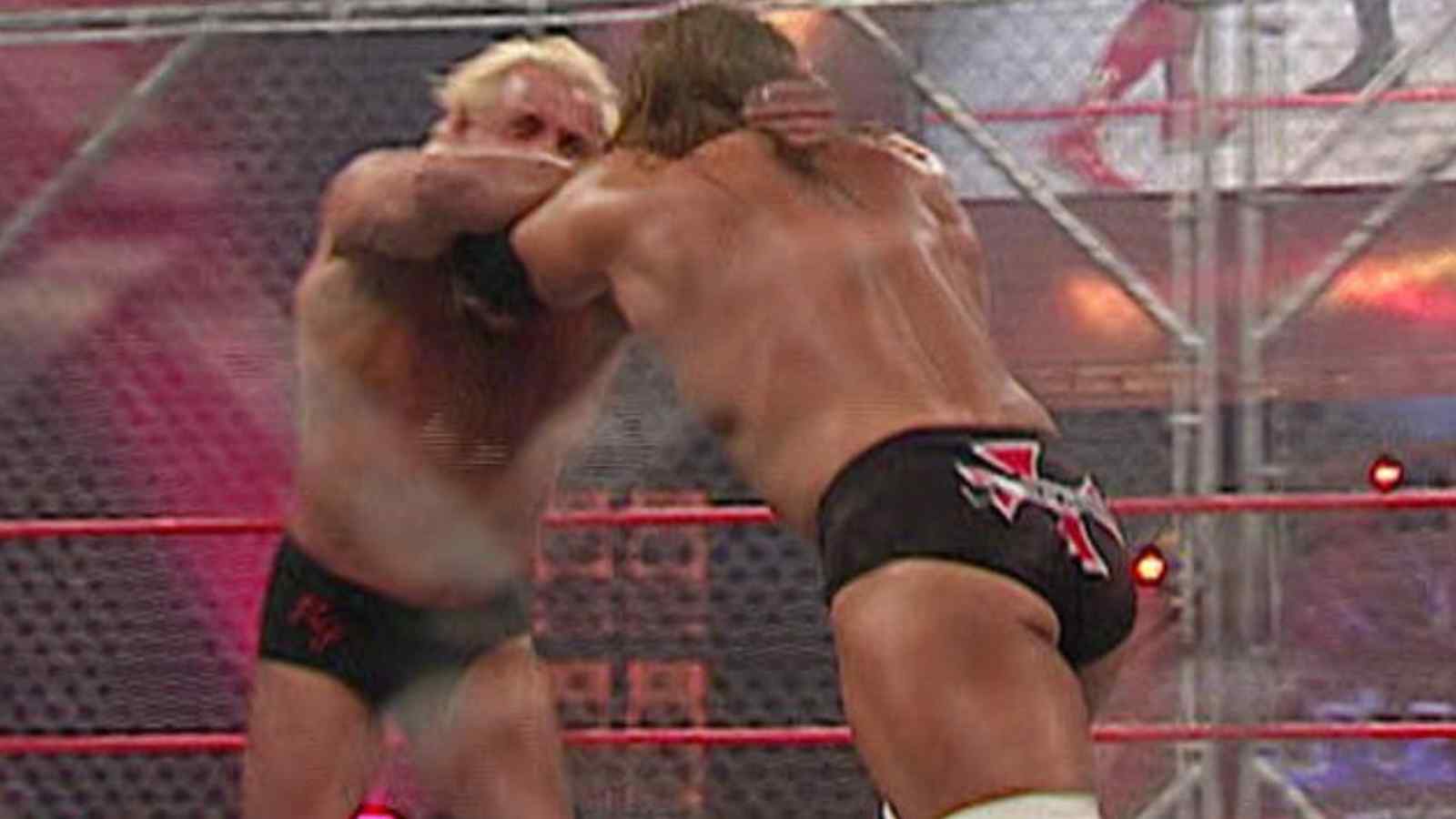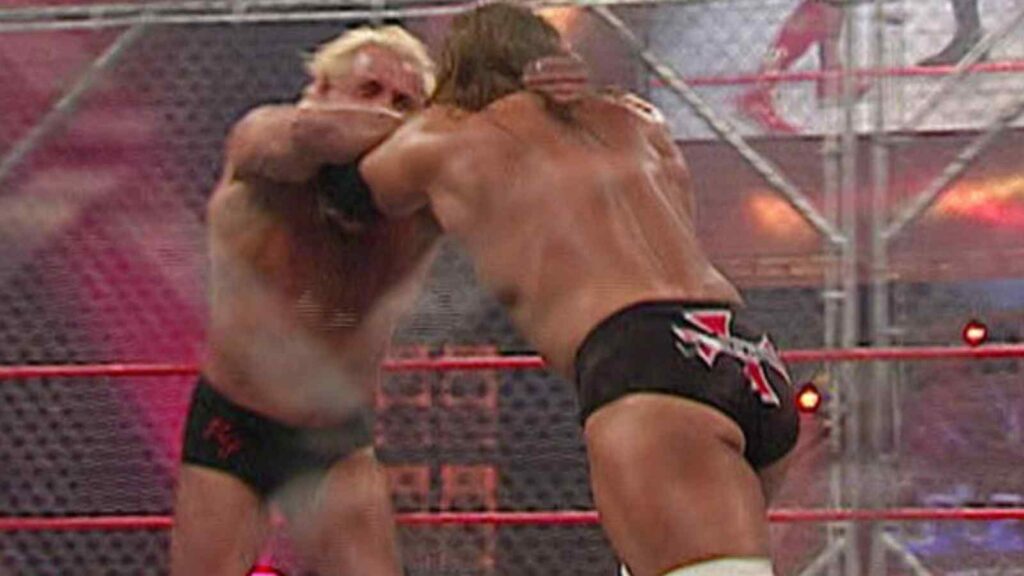 Ric Flair was the only member of Evolution who was with Triple H until the disbandment of the group. Randy Orton and Batista had already left, as they had feuded with Triple H. During an edition of RAW in 2005, they competed as a tag team in the match against Carlito and Chris Masters, where they defeated Masters and Carlito, but after the match, Triple H assaulted Flair with the sledgehammer.
The next week, The Game justified his actions, claiming that he said that Flair was no longer the legend he once was, and that he needed to stop Ric Flair. Thereafter, At Taboo Tuesday, Flair defeated Triple H in a steel cage bout, but the rivalry didn't culminate at the event. The two were then scheduled to face each other in a last man standing match at Survivor Series.
At the Survivor Series Pay Per View, Triple H defeated Ric Flair and the match is regarded as one of the most underrated matches in Survivor Series history. The match was a gruesome one and had the crowd on their edge of seats. It was also one of the best matches of Ric Flair's later career in WWE.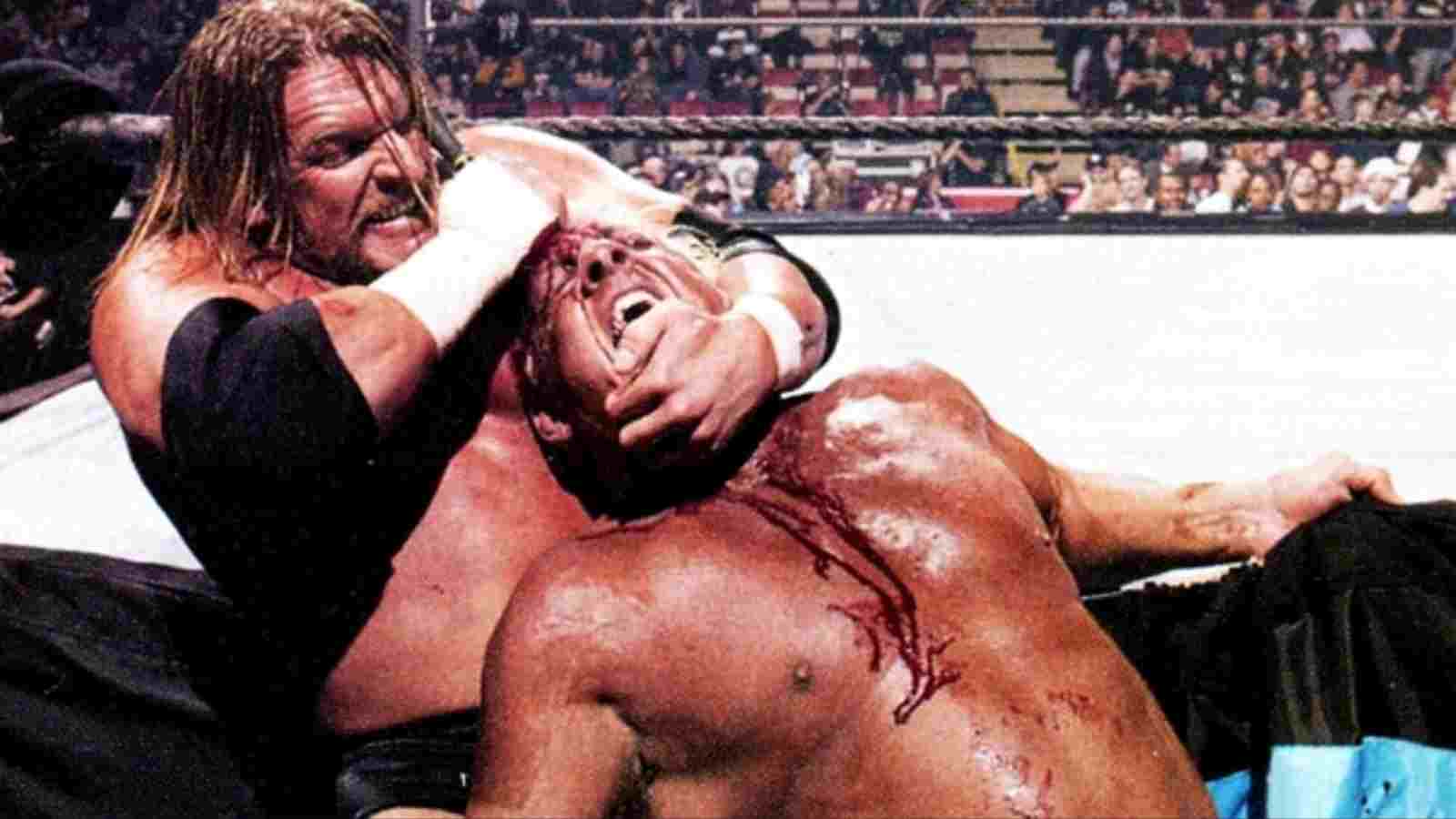 On a recent episode of the To Be the Man Podcast, Ric Flair discussed his Survivor Series 2005 encounter against Triple H. He expressed his satisfaction with the match and thanked Triple H for his assistance throughout. Flair stated that he felt at ease with The Game and that he carried him effectively throughout the match.
"Yeah, I was very pleased with it. It's one of those deals where Hunter [Triple H] carried me. He talked to me through it. You know, I was always comfortable with Hunter, I thought he was great. He carried me and supported me and pushed me,"
Ric Flair and Triple H are not into talking terms as of now, due to their fallout back in 2019 in regards to the Man trademark.
ALSO READ: Nate Diaz spotted with Triple H and Stephanie McMahon hinting a big move to WWE