Being one of the most successful fighters of all time, Nate Diaz is a well-known mixed martial artist who has successfully made his imprint on the MMA world. He has provided everyone with many entertaining matches throughout the years and is quite difficult in the ring.
Nate Diaz is a free agent right now, hasn't been employed by anyone, and there are rumours that he might work in sports, entertainment, or another industry. Nate triumphed in his most recent fight, which took place at UFC 279 against Tony Ferguson.
RELATED: "I think of the negative part a lot more" – Nate Diaz reveals why he NEVER INVITES friends and family to his fights
Nate Diaz is thinking about joining WWE?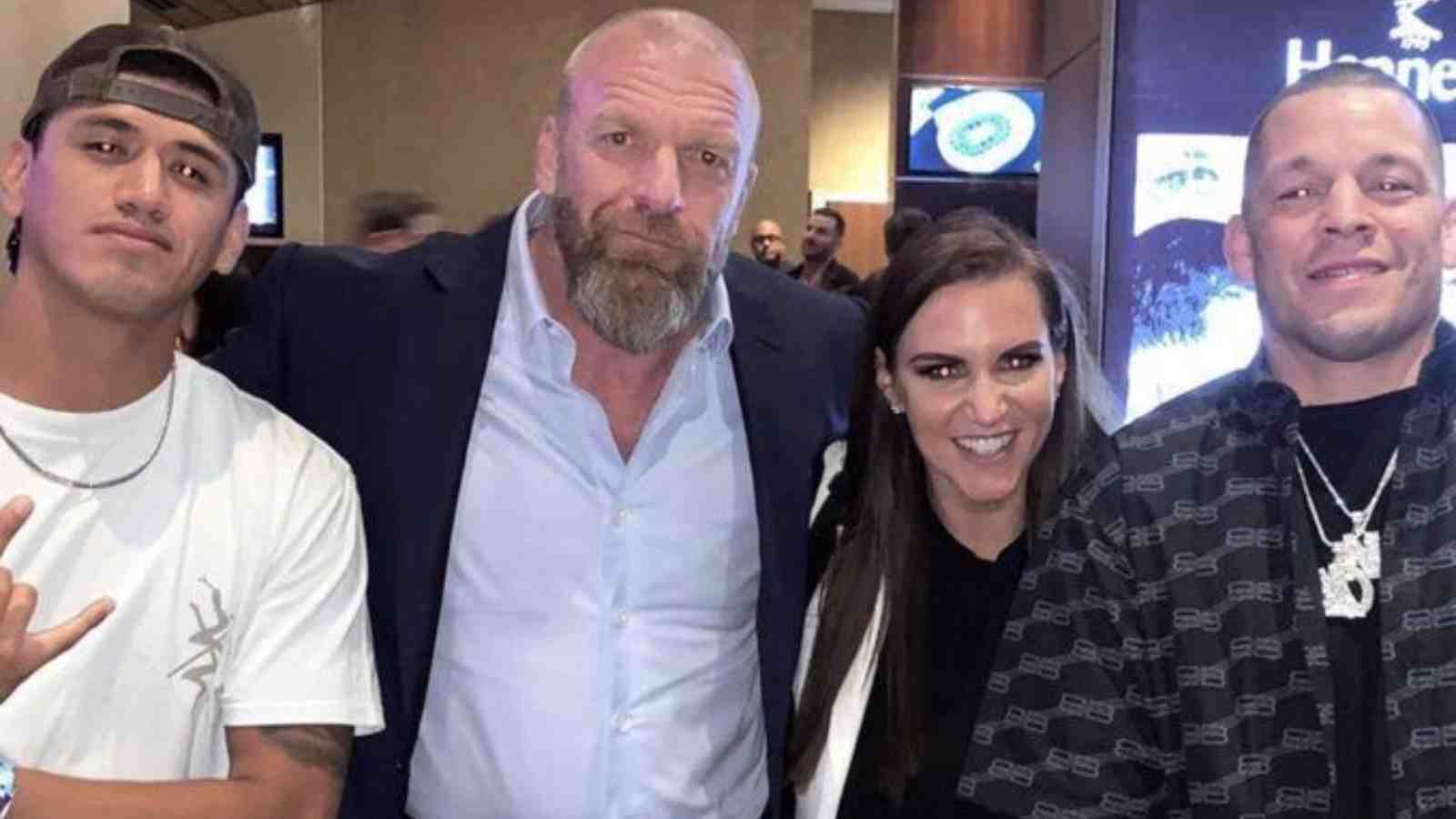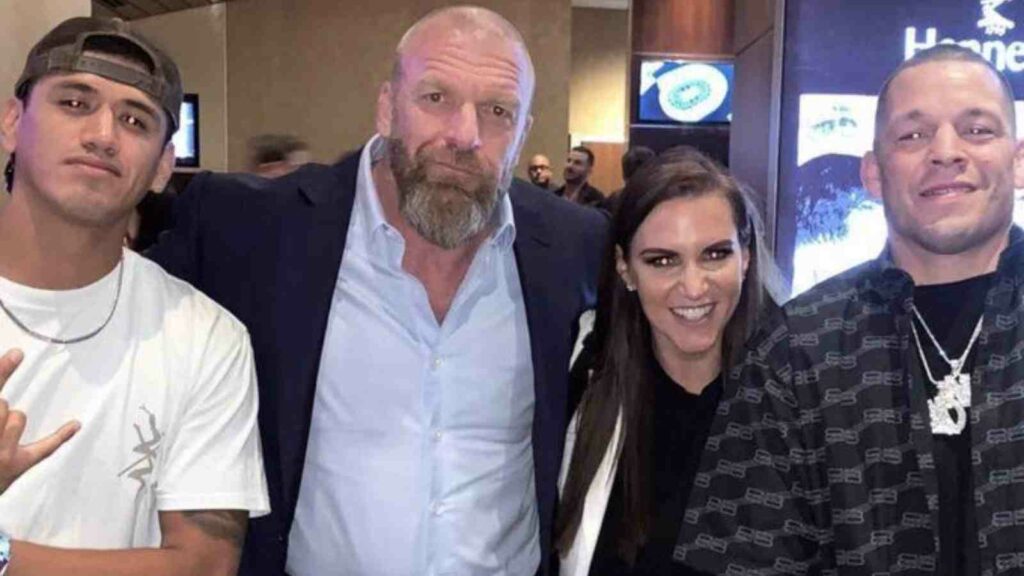 Diaz just shared a very intriguing photo on Instagram, where we can see him standing beside the WWE's new power couple and co-CEO Stephanie McMahon, as well as Triple H, the 14-time World Heavyweight Champion of the WWE and the new Creative Head of the organisation.
Nate Diaz also added a very intriguing message to the photo in which he hinted that he was aiming to make his debut in the sports entertainment sector and that negotiations were ongoing. WWE fans are now paying close attention to Nate Diaz as well.
One of the nicest things that could happen to WWE after Triple H took over the company's creative department is for him to join the roster since he is in the headlines everywhere. At the Canelo Alvarez vs. Gennady Golovkin trilogy bout, Nate was seen with both of them.
The event was in one of the best arenas present in Las Vegas that is the T-mobile arena. Nate Diaz's caption stated that "We'll see what's bout to happen next" he also stated that he wants Jake Paul as the next opponent he wants to face in the future as Jake is a proper contender for him.
ALSO READ: Finn Balor reveals the BIGGEST Change that he has observed since Triple H has taken over in the company