Triple H is surprising the WWE Universe by bringing in the released WWE Superstars and modifying the previous product of WWE. The Latest modification would be that of introducing the NXT War Games concept to the Survivor Series.
The concept will see two of our favorite stables from the main roster fighting according to the War Games format. Triple H has been praised and admired for his job as creative director, and the show ratings, as well as the recent Premium Live events, demonstrate that the company's creative side is in skilled hands.
The most recent Superstar return under Triple H's regime would be that of Candice LeRae, who was released last year along with her husband Johnny Gargano. Triple H also seems to have another big surprise planned for the fans, which would be the Bray Wyatt's return to the company.
Many are of the notion that the White Rabbit teasers are related to none other than Bray Wyatt, with the Former WWE superstar recently seen training at the Gym. Numerous WWE Superstars have gushed about how much fun it is to work in the current WWE environment and cited Triple H as one of the finest people to work with.
RELATED:The real reason Why Triple H decided to cut his iconic long hair in 2015
Tony Khan wishes Triple H and Stephanie the best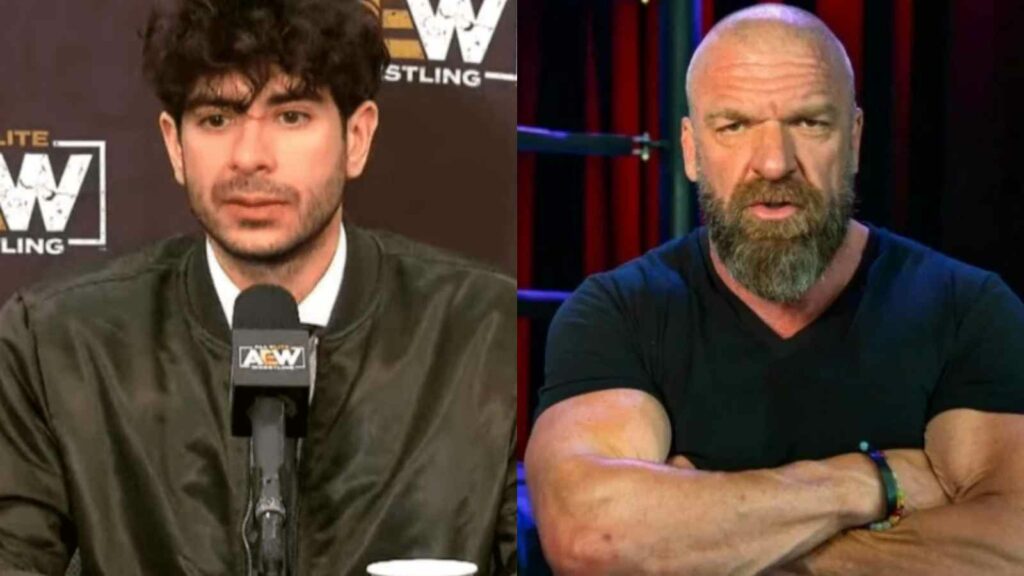 Since the inception of AEW, it has been seen as a competitor to the WWE, with many big names of WWE leaving the WWE to join the AEW. Tony Khan serves as the president, chief executive, general manager and executive producer of the promotion and has even acquired the wrestling promotion ROH from the Sinclair Group. AEW is noted as the first company in nearly 2 decades to compete with WWE on a major level.
During a recent interview with Ariel Helwani, Tony Khan said that he thought he used to be friends with Triple H and Stephanie McMahon, and stated that he was not their competitor at all. He stated that he was into American Football and soccer. Khan stated that he hadn't seen Stephanie and Triple H in a while and sent his best regards to them.
"I thought we were friends actually. I think we used to be friends. (…) I was not a competitor at all. I was in football. [Now?] I haven't seen them in a long time, but I wish them the best."
Extreme Rules, the third Premium Live Event for WWE under the Triple H regime, will take place on October 8.
ALSO READ: "I MISS you, I am Sorry" WWE Hall Of Famer reveals Emotional Conversation with Stephanie McMahon during his tough times