Vasyl Lomachenko brought all the fury along with him tonight as he faced Jamaine Ortiz in a 12-round boxing match. The former champion is currently looking for a way back to contention and he is on the cusp of finding it. However, the atmosphere surrounding his arrival was more intense than the fight itself.
Lomachenko had been on a short hiatus from boxing due to the developing war in his country. This bout against Ortiz if anything was a tune-up fight since he hasn't entered the ring in nearly a year. Lomachenko was originally in Greece on vacation when Russian Forces invaded Ukraine. He quickly got back to his country and volunteered for its defense services, following the example of other Ukrainian boxers including current heavyweight champion, Oleksandr Usyk.
While Usyk spread the fighting spirit of Ukraine all through fight week in Saudi Arabia, he accompanied Vasyl Lomachenko who made an equally intense arrival at the Hulu Theater in New York. Loma, who is signed to Venum made his entrance to the arena dressed in a Military Combat Kit made by the sports apparel company.
Displaying the Ukrainian flag and other war-related insignia, the fighter proudly wore the camo kit, topped off with Black and Gold on top. His entire team of cornermen and coaches were dressed in a similar fashion.
Lomachenko looked as precise as ever in his return to the ring. Despite a valiant effort from the still green underdog, Ruiz, Loma was able to easily secure the unanimous decision win to his name.
Related: Bob Arum to work on making Devin Haney vs Vasiliy Lomachenko super fight
Did Vasyl Lomachenko fight in the war in Ukraine?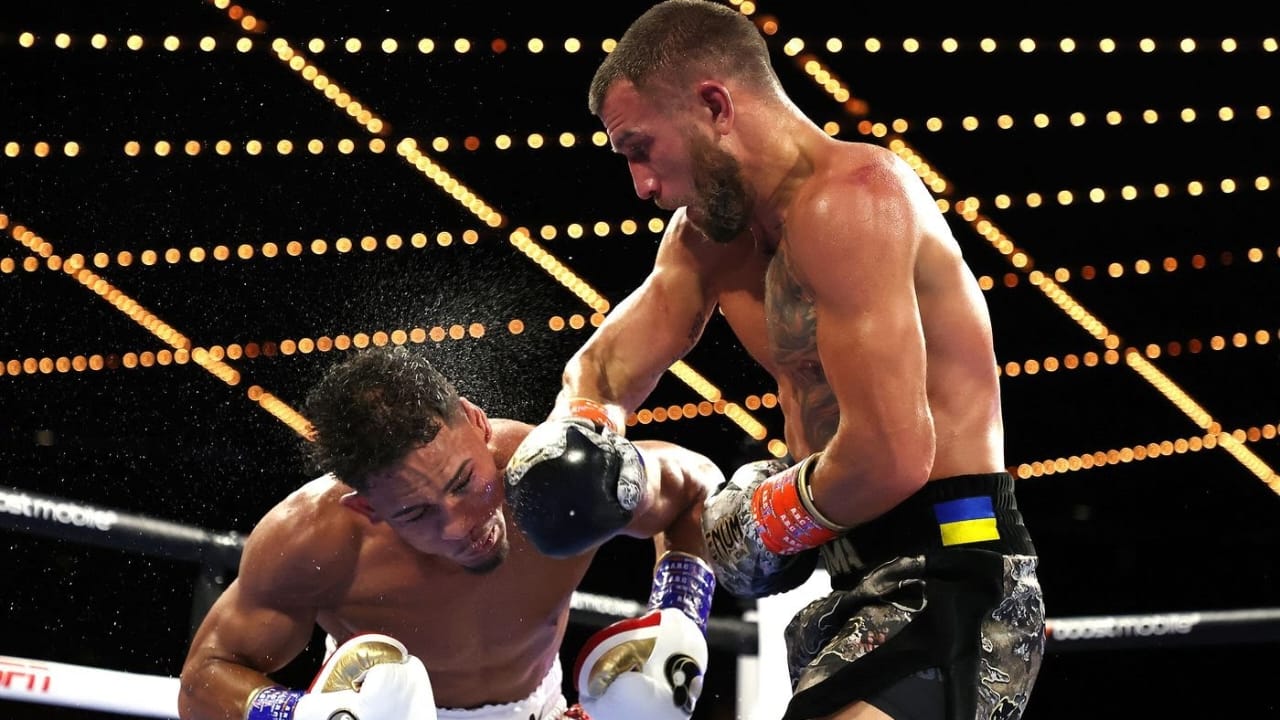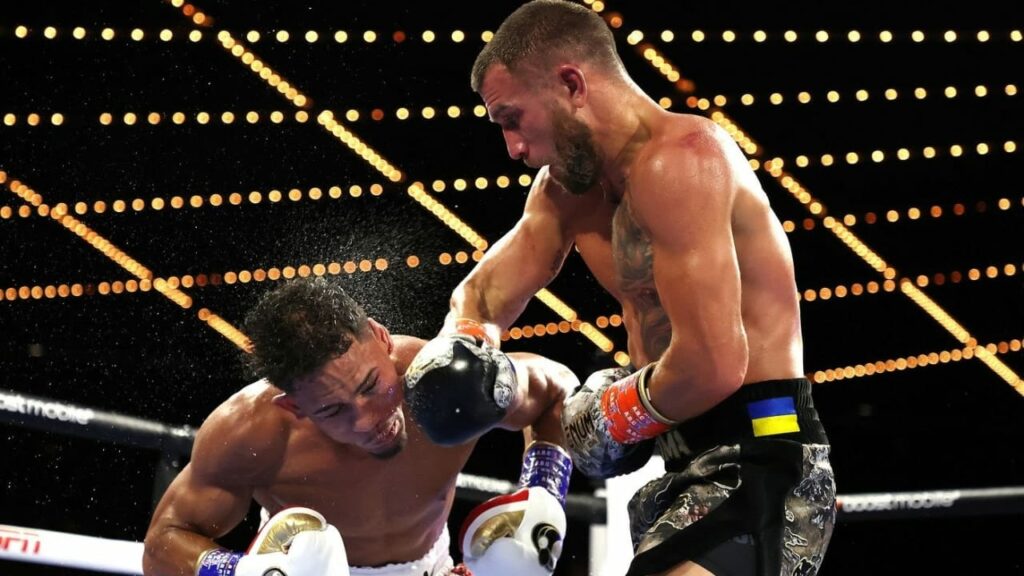 On the onset of the war in Ukraine, many criticized Lomachenko for being in Greece. Fans also claimed that he was trying to avoid being involved in the ongoing conflict and instead preferred a life of peace in Greece. That couldn't be further from the truth.
Turns out Loma's return from Greece was planned the moment Russia officially began its invasion of Ukraine. However, due to air traffic being grounded in the wake of the war, Loma couldn't directly get back to his country.
Also Read: Oleksandr Usyk meets with Ukraine's President Volodymyr Zelenskyy as the champion is set to undertake massive reconstruction efforts across the country
He found a go around this problem as he traveled all the way to Bucharest in order to cross Romania and then enter his home country. Once there he joined other boxers like Usyk and The Klitschko Brothers in the defense of his country.
Lomachenko specifically joined the territorial defense battalion in his hometown of Bilhorod-Dnistrovskyi. He was given the option to get out of his service to face George Kamboosos, declining to instead keep fighting for his country.
Also Read: Vasyl Lomachenko joins territotial defense Battalion in Ukraine amid Russian invasion