Stephanie McMahon was announced as the Co-CEO of the WWE, along with Nick Khan, last year. The decision was made when Vince McMahon shockingly announced his retirement as the Chairman of the company. The company was slowly transitioning from Vince's era until January of this year. However, Vince returned to the WWE as the chairman of executives, and right after his return, her daughter Stephanie resigned as the co-CEO of the company. The reason why she resigned is still obscure to the wrestling world.
While discussing the business-related aspects of WWE with CNBC recently, Nick Khan reflected on Stephanie McMahon's resignation as co-CEO earlier this year. He revealed that he and Vince McMahon asked her to come back from her leave of absence. To take charge as the interim Chairperson after Vince's retirement, and she became co-CEO and Chairperson as well.
"She did phenomenal work across the board. And when Vince came back, I think she went back to what she was thinking of doing on the leave of absence. She stepped down, and she and I remain in touch. She seems to be in a great place," Nick Khan further stated.
Stephanie McMahon also revealed herself to be in a hospital through a tweet in January, two days after her resignation. She disclosed suffering an ankle injury, which was fixed and she went into rehab. Steph must be on the road to recovery and considering Nick's statement, the reason she left the WWE is not what fans and the wrestling world have been speculating.
Related: REPORT: Triple H and Stephanie McMahon resisted a potential sale of WWE recently
Nick Khan also sheds light on Stephanie McMahon's possible WWE return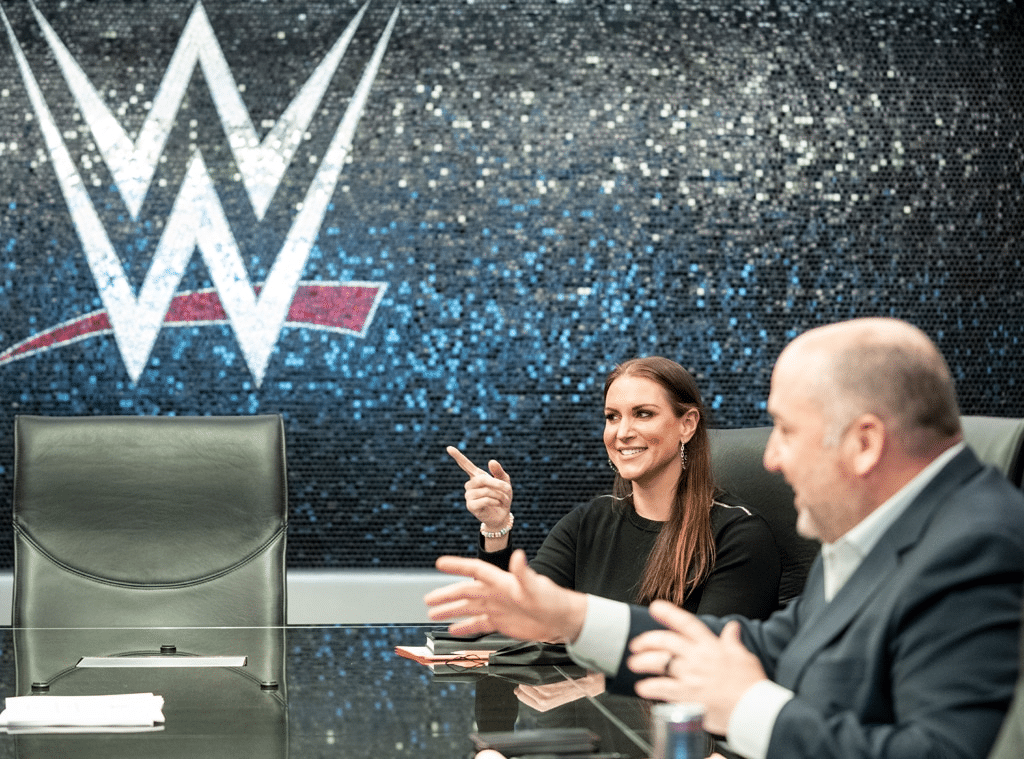 Nick Khan was also asked whether Stephanie McMahon wants to return to the WWE in future during the interview with CNBC. WWE CEO gave a candid answer to this question, saying he would be delighted to have her back.
"It's a question for her. We'd certainly always love to have her as a part of WWE. But the time would have to be right for her and I'm not sure she's there yet," Nick Khan revealed. Apart from company executives, fans must also be hoping to see Stephanie, possibly in an on-screen role, sooner rather than later.
In case you missed it: