Former Raw Tag Team Champion Otis has had quite an interesting year in WWE. He won the Tag Titles with Chad Gable as a part of Alpha Academy. The duo gained popularity for being goofy amateur wrestlers who were highly skilled in the ring. Besides, Otis is well known for his humorous character on WWE television.
Alpha Academy has had quite a memorable run in WWE so far. The duo has been entertaining fans on WWE programming. However, Maxxine Dupri has become a part of the faction recently. She is often seen with Otis in his storylines and segments. Therefore, due to their on-screen chemistry, many fans believe they have a real-life relationship.
Otis has portrayed a funny-yet-deadly character since becoming a singles competitor in 2020. The 32-year-old was in a tag team with Tucker Knight, and they were called The Heavy Machinery. They were a dominant tag team in NXT and were drafted to SmackDown in the 2019 Superstar Shake-Up. During his time on the Blue Brand, Otis was also involved in a romantic storyline with Mandy Rose.
During a random episode of Monday Night Raw, Chad Gable found his tag team partner posing for a photo shoot with the Maximum Male Models. The group is managed by Maxxine Dupri. She was mesmerized by the personality of Otis and wanted to make him a model. The two would have chemistry going on between them, often causing Gable and the Alpha Academy to lose a match.
On recent episodes of Raw, Dupri has been accompanying the duo to their matches. However, the chemistry between the two is only on screen. The two are not dating in real life. Otis is a very private person and does not like to disclose his personal life. Therefore, his relationship status is undisclosed.
Related: Former WWE Superstar Mandy Rose stuns everyone with a breathtaking picture in bikini
Alpha Academy get a new manager on Raw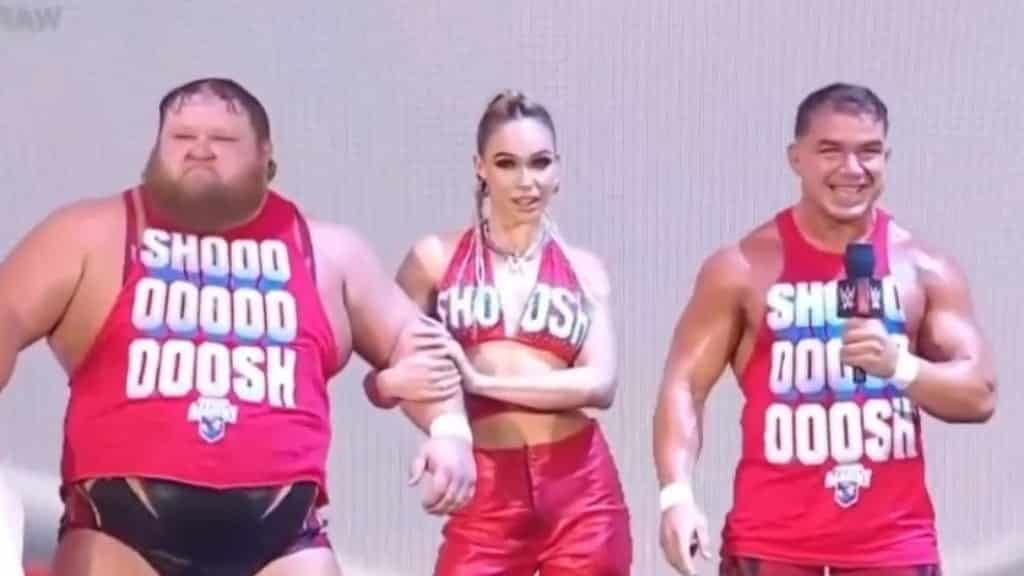 The story between Otis, Chad Gable, and Maxxine Dupri has taken a new turn in recent episodes of Raw. Dupri has been accompanying the duo to their matches and segments. The storyline between them started when the fashion advisor to the MMM saw Otis and instantly found her new model.
Chad Gable would often try to stop Otis from becoming a model. He believed that they were wrestlers, and that was the only thing they should focus on. However, Dupri hated Gable and insulted him in the comedic backstage segments in WWE. It looks like the two have arranged to work together.
It will be interesting to tune into Monday Night Raw every week. Fans are excited to see what happens next in the Otis and Maxxine Dupri chapter. The pairing has been very popular with fans, as they get a loud reaction from the crowd every week.
In case you missed it: