Raw turned 30 today, and many surprises were scheduled for this occasion. Many OG superstars like the Undertaker, Hulk Hogan, Team DX, and many others made their appearances to make today's Raw a grand success. But among all these, one of the most important and tense segments of today's Raw was the Tribal Court segment.
Last week, the Bloodline planned a Bloodline Acknowledgement Ceremony for the 30th edition of Raw. But later, they changed it into the Tribal Court to hold a trial for Sami Zayn for his unnatural behavior. Today, when the Bloodline entered the ring and Roman Reigns asked Paul Heyman to show proof that Sami was guilty, the WWE Universe went wild and started chanting ECW. As it's known to fans, Paul Heyman was the CEO and Head of Creative for Extreme Championship Wrestling. ECW ran from 1993 to 2001, when it, unfortunately, had to shut down due to not getting a new national television contract. Thus, WWE purchased the rights to the ECW in 2003.
Paul Heyman addressed the fans' loud chants of "ECW" and said "ECW is dead" and that he wants the same for Sami. He showed a few clips of Sami to prove that all this time he was a part of a conspiracy theory alongside Kevin Owens. When Roman Reigns asked Sami Zayn to say something in his defense, he said that he had nothing to say. After listening to this reply, Roman got angry and ordered Solo Sikoa to knock Sami out. Solo obeyed the order and was going to attack Sami. But everyone was shocked as Jey Uso came to protect Sami just in time.
Jey took Sami's side and asked Roman to stop, as he had a few clips to show everyone on behalf of Sami's defense. He showed clips of Sami sacrificing himself and taking the Bloodline's beating to ensure their victory. He also stated that Sami Zayn is bulletproof as he took most of the bullets on behalf of the Bloodline. After hearing all of these Roman Reigns decided that Sami Zayn was not guilty for the time being. But Roman told Sami to wait until the Royal Rumble for his final test. Nobody knows what the test will be, but it is certain that it will determine Sami Zayn's future in the Bloodline.
Read More: Top 5 Royal Rumble returns of all time
Sami Zayn teamed up with Jey Uso to show his loyalty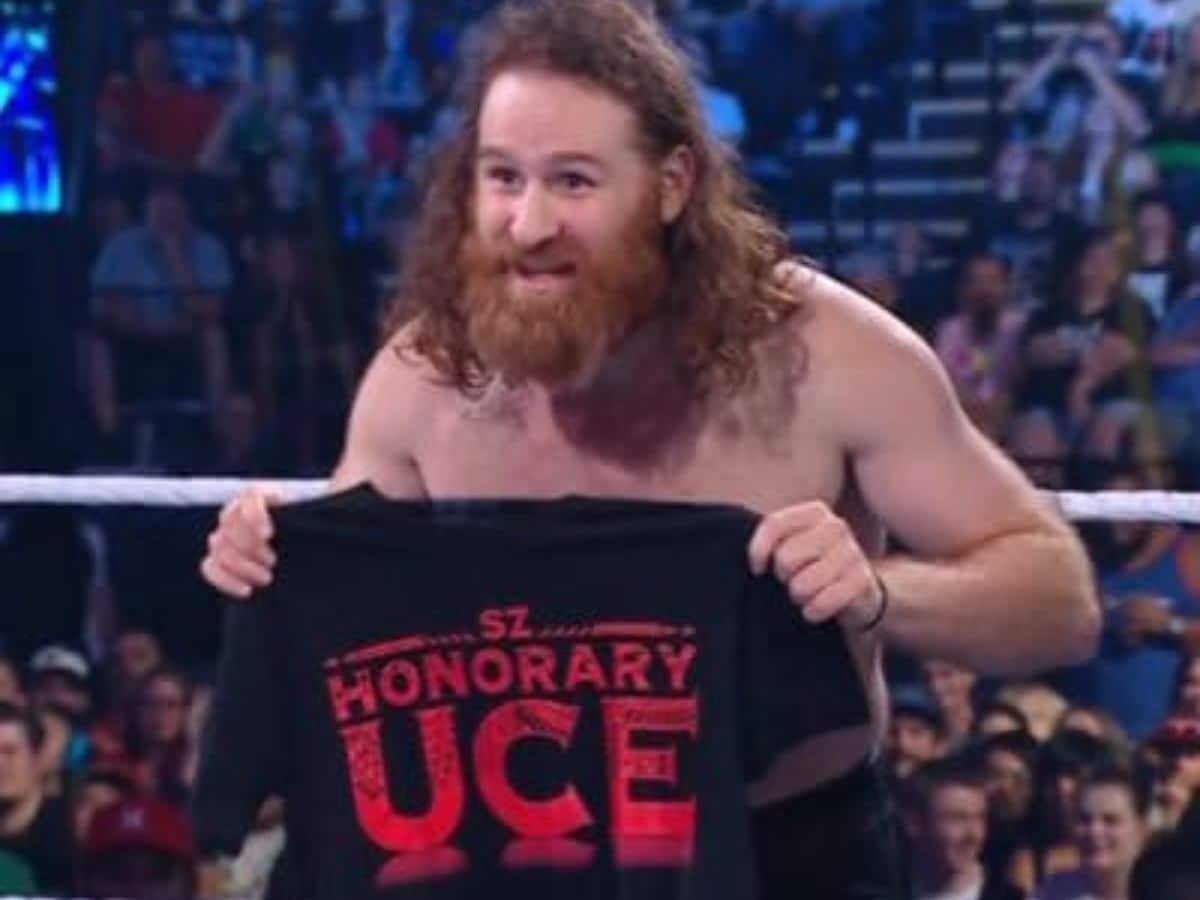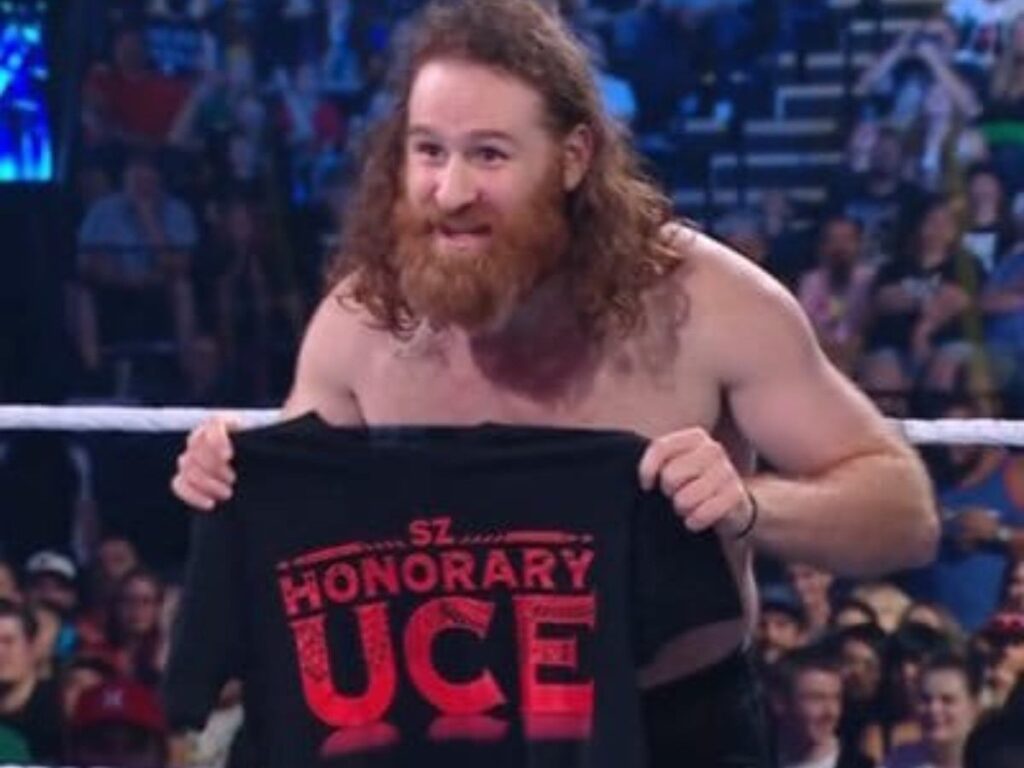 As scheduled for the night, the Judgement Day challenged the Usos for the unified Tag Team Championships. Both teams performed to their utmost in the electrifying atmosphere of Philadelphia. In the first few moments of the match, Damien Priest took full control.
The Judgement Day had the numbers advantage, which they used properly to buy time. But while Finn Balor tried to throw Jey Uso over the top rope, the referee saw him and banned him from ringside. As soon as the Usos started to gain momentum, Jimmy Uso got injured after attempting a suicide dive. Due to his injury, he was unable to continue the match, and Adam Pearce came to check on him. Adam announced that if one member can't continue, then the Usos have to forfeit the match as well as their championships.
Then Sami Zayn stepped up to prove his loyalty to the Tribal Chief. He requested that Adam replace Jimmy with him, and he and Jey will fight to defend the titles together. Luckily, Adam agreed for the sake of the WWE Universe, which was going wild to see Sami Zayn in the match. Sami fought hand in hand with Jey Uso. As expected, Rhea Ripley still tried to interfere in the match, but it was of no use. In the end, after a tough fight, Sami Zayn and Jey Uso delivered Dominik Mysterio a 1D. It resulted in a victory for the Usos, and with his performance in the ring, Sami tried to redeem himself. But who knows what Roman Reigns has in mind for Sami Zayn this Saturday at the Royal Rumble?
In case you missed it!
TNA legend produced the majestic segment between The Undertaker and Bray Wyatt on WWE Raw Is XXX
WWE Royal Rumble 2023 ticket sales surpasses an astonishing figure, heading towards a complete sellout