It's been years since WWE has given fans spectacular matches. However, recently, a list of matches that are banned by WWE was released. The list has some of the most popular matches in WWE history, which will never take place in the company.
According to Ringside News, the Bra and Panties match will never take place in WWE ever again. Moreover, first-blood and barbed-wire matches are also a thing of the past in WWE. Furthermore, blading will also be banned from the match at this point in time.
WWE's main goal is to provide quality content under PG guidelines. Unlike the Attitude Era, the audience nowadays don't prefer bloodshed on television. However, fans can enjoy the blood content through WWE archives, as those moments have a special place in WWE history.
There are promotions like AEW that are still giving pro wrestling fans a touch of blood and brutality. It is an interesting aspect of pro wrestling to see without bloodshed and brutality. WWE has been following a new philosophy as of now.
Related: WWE removes 11-time World Champion from the Miscellaneous list of its internal roster
Some memorable Brutal WWE Matches in history
The WWE has banned several types of matches recently. There are many reasons behind banning those matches due to the change in television programming and PG guidelines. However, the Attitude Era was the time when WWE produced some of the most brutal matches in history.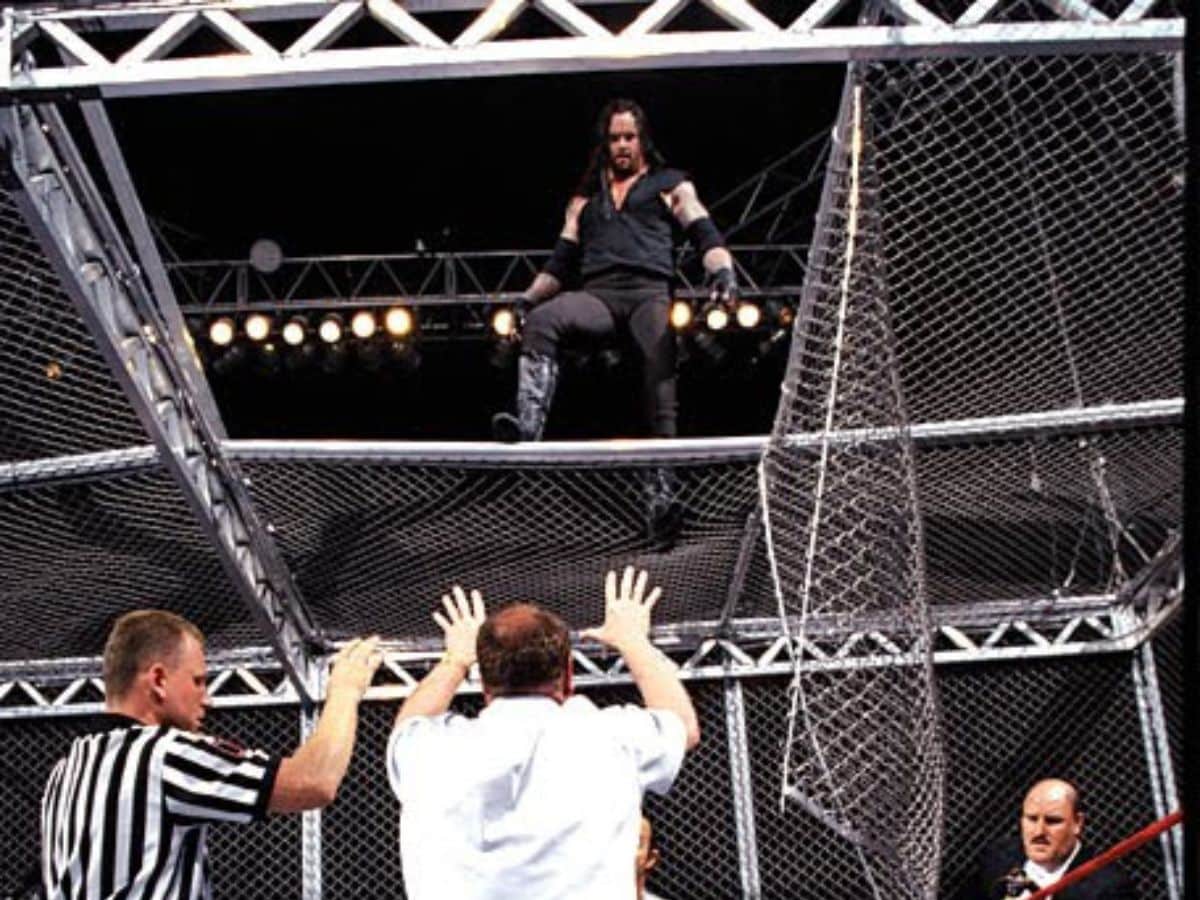 Some of them include the match between the Undertaker and Mankind inside Hell in a Cell at King of the Rings 1998. The match was famous due to the iconic chokeslam of The Undertaker to mankind from the top of the Hel in a Cell.
Moreover, Jeff Hardy, Undertaker, Kane, and Shane McMahon are some of the top names included in WWE's top brutal matches of all time. Since WWE has banned these matches, those moments will never be recreated again.
In case you missed it: