R Truth and John Cena were thought to be great enemies after R Truth released his diss rap on WWE. The rap also contained one specific name and it was the hot topic of the then WWE era – John Cena. The two ran into each other soon after its release.
One of the very few wrestlers in the history of WWE that attained world wide recognition is John Cena. Being the 16 time world champion, he was highly regarded by his mates in the company. Facing John Cena had been a matter of great honour for all the people associated with the company.
R Truth is not a very big name in the industry. His individual work falls short when it comes to working as a team. He was a part of multiple tag teams that ever existed in the company. There were rumours of him getting face to face with John Cena.
RELATED – John Cena to star in a TITULAR role alongside Baywatch fame Zac Efron in a Rated-R Comedy
John Cena and R Truth were expected to have massive heat between them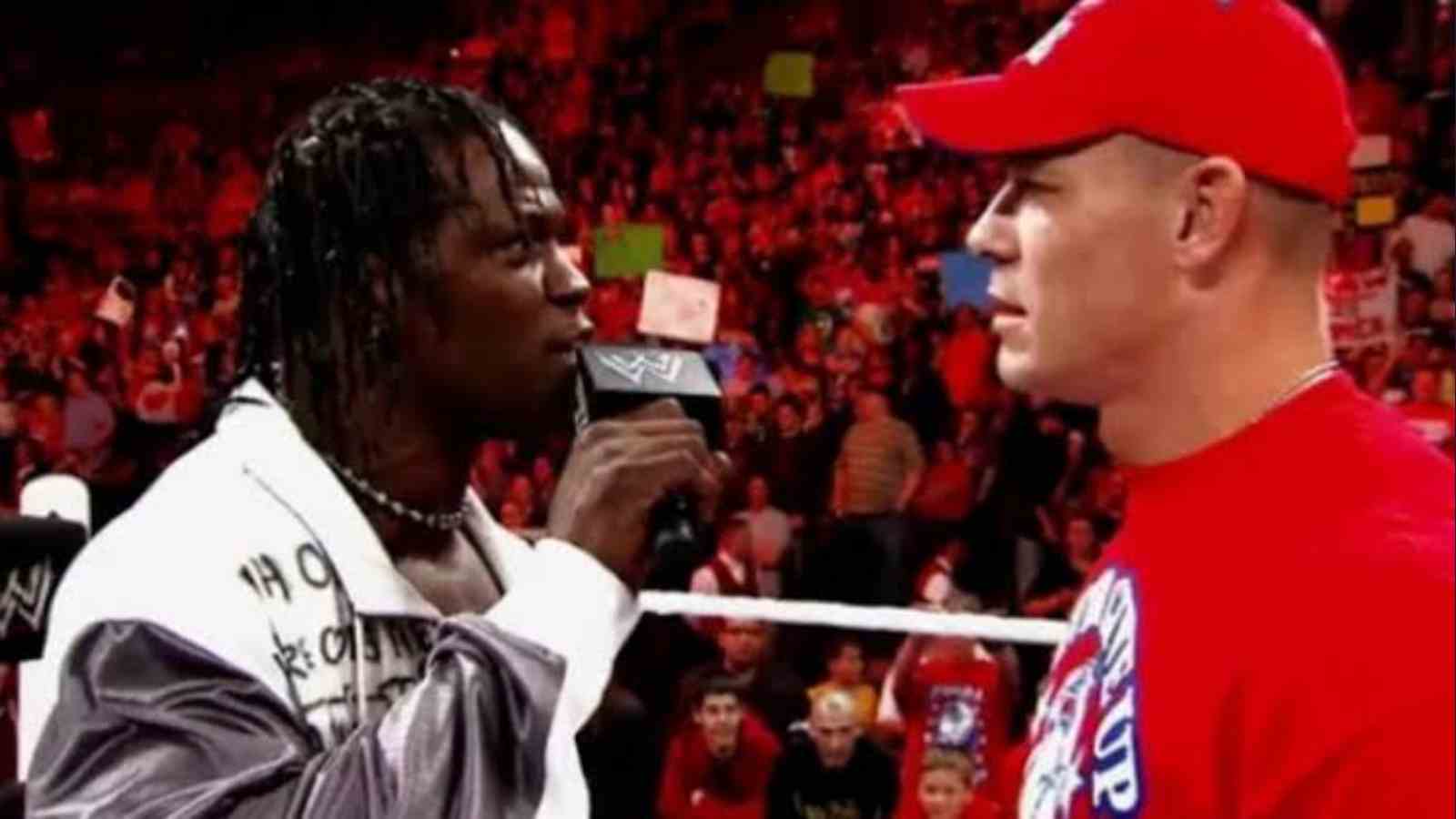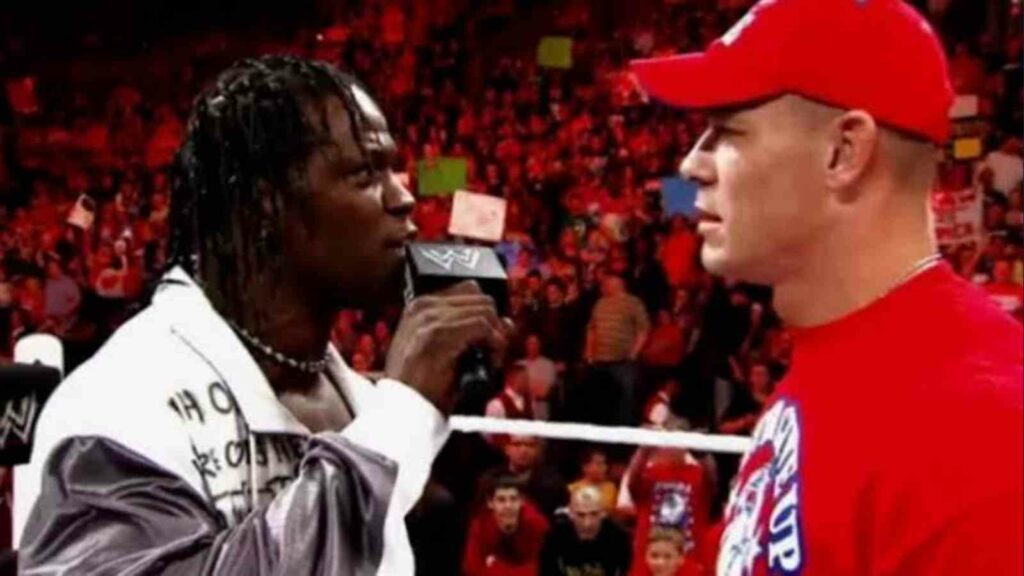 R-Truth was on Premier Live TV's 'Nothing Beats Experience' where he recalled the incident between the two of them. The entire WWE Universe knew of his diss track and waited eagerly for the two superstars to face each other after R Truth's return to the company.
"Everybody was waiting, knew, I signed back. The boys are so crazy, man. Umanga, RIP Umanga, man, he got me to come back and even he was in the locker room. When I got to the locker room, all of the boys were sitting down just watching," said R Truth.
When John Cena came out of the bathroom, he went upto R Truth and asked in a very hopeful tone that were they to have any kind of problem? To this, R Truth could only reply back saying, "Man, hell no. I'm on your ship." All the guys waiting in the room were disappointed.
They left the locker room with one expression that revealed that they wanted something big and all their expectations came down crashing. R Truth is currently signed to the RAW brand of the show. While on the other hand, John Cena's return to the ring is awaited by the complete WWE Universe.
ALSO READ – Dwayne Johnson's revelation of his MULTIPLE arrests as a teen leaves fans stunned