The Elimination Chamber event will stream live from Montreal, Quebec, and Canada in two weeks. Despite there being two Chamber matches already announced, the Premium Live Event will most likely be headlined by Roman Reigns and hometown hero Sami Zayn. As the Tribal Chief would look to extend his title reign, he would lack the aid of his brothers this time. The Usos will most certainly miss the February 18th event due to some legal issues.
The Usos, especially Jimmy, have had multiple DUI charges against them, and that would prevent them from traveling across the border for the upcoming event. Canada treats DUI or DWI charges very seriously and has strict laws in place. The North American country prohibits the entry of any individual who has driving-related charges against them. There is a long and complex process to apply for criminal rehabilitation with the Canadian government, but seeing the case history of Jimmy, it seems almost impossible. 
In recent years, whenever WWE traveled to their neighbouring country, The Usos missed the shows for the same reason. The Samoan twins had their last match in Canada in 2019 on an episode of Raw. After that, Jimmy was subject to multiple DUI charges, most recently in 2021, where he also misbehaved with the cops. 
Therefore, at the Elimination Chamber, the Undisputed champion will be accompanied to the ring only by Paul Heyman and Solo Sikoa. Sami Zayn might look to take advantage of this situation as he will garner a lot of support from the Canadian crowd as well. However, it is highly unlikely that Roman Reigns will lose his title before WrestleMania. Nonetheless, nobody can deny it will be an emotional match for the WWE Universe.
Related: Jey Uso opens up on his whereabouts during Friday Night SmackDown
The Usos will defend their tag titles next week on SmackDown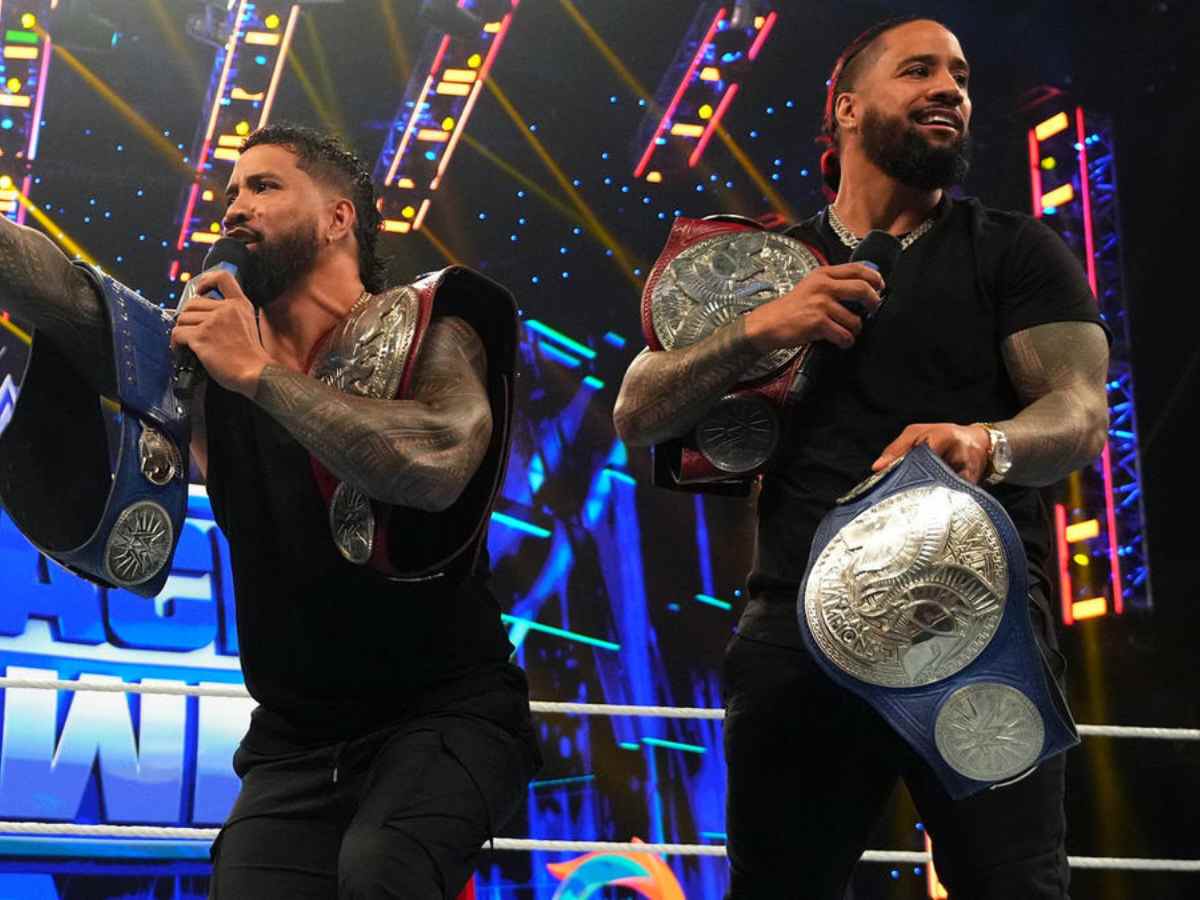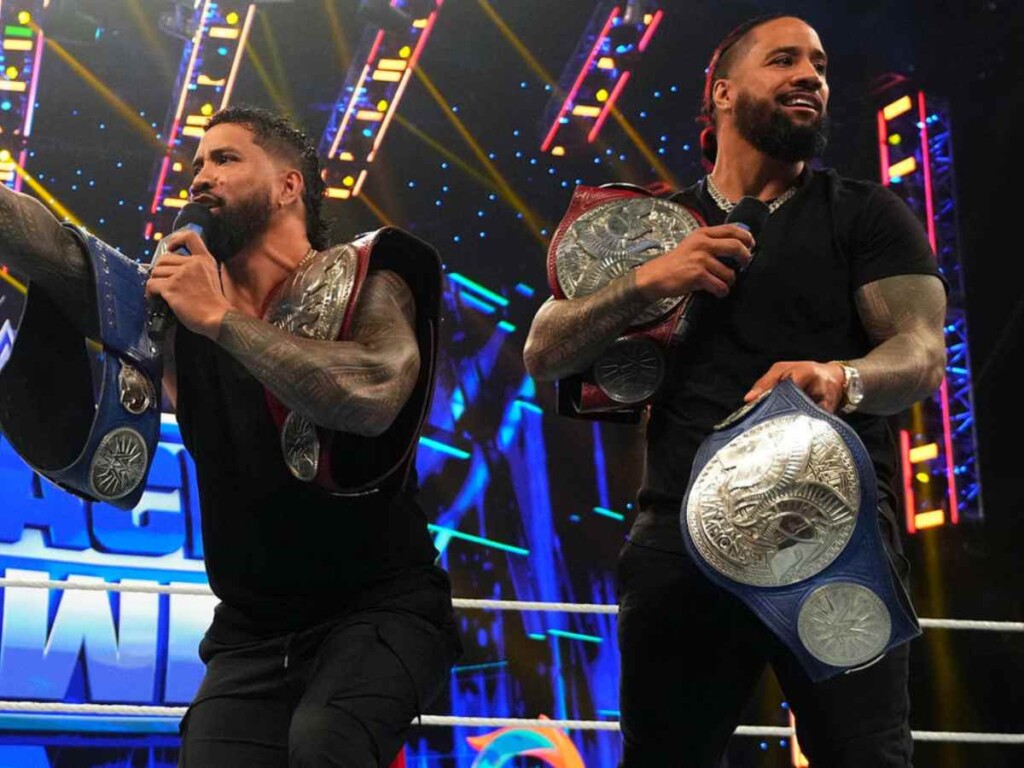 WWE crowned new contenders for The Usos' SmackDown tag titles in the most recent episode of Friday Night SmackDown. Braun Strowman and Ricochet won the number one contender's tournament, defeating Imperium in the final. The championship match is announced for next week's show in Uncasville, Connecticut. However, there are doubts about whether Jey Uso will appear for the title defense or not.
After leaving his family in the ring at the Royal Rumble, Jey has suggested, in many ways, that he doesn't want to be part of the Bloodline anymore. This story was continued at this past Friday's SmackDown as well. At the show, Roman confessed that he hadn't heard from his Right-Hand Man since his infamous walkout. Given that The Usos are already out of potential segments at the Elimination Chamber, this could be a way for them to avoid the real-life trouble they are in. The WWE Universe might hear from Jey directly after February 18th as they march toward WrestleMania.
In case you missed it!