WWE shows its best level of creativity when it comes to developing storylines out of a family feud, and the rivalry between Rey Mysterio and his son Dominik Mysterio is no exception. Fans could sense that something interesting was going to happen in this feud ever since Dominik betrayed his father to join the Judgement Day. 
Rey Mysterio finally became exasperated in the latest edition of SmackDown regarding his son's actions in recent days by saying, "Fed up with his bull**it." He said he is heartbroken by his son trying to act like a thug and harassing him. And to get back on the right track as a wrestler, he is going to enter the Royal Rumble and win it. Dominik attempted to invade Rey's house not once but twice, along with Rhea Ripley. The first invasion was during Thanksgiving, in which Dominik attacked the already injured leg of Rey Mysterio, and the second invasion was on Christmas Eve, which ultimately led to Dominik Mysterio getting arrested by the local police after some turmoil between Rhea Ripley and Dom's mother.
Rey Mysterio is currently feuding with Karrion Kross, and after the personal exchange of words between them in the latest episode of SmackDown, they are scheduled to face each other at the last SmackDown of this month. It will be interesting to see how this feud develops and how the creators will incorporate Dominik's angle into this feud. Given the circumstances, it makes perfect sense that Rey will battle his son on the biggest stage of them all to put this feud to a just conclusion and give Rey one last shot at winning the title. But it will be interesting to see how Dominik Mysterio getting arrested will impact the war between the father and the son.
RELATED: DOMINIK'S NEW LOOK AFTER GETTING RELEASED FROM PRISON
Home invasion storylines in WWE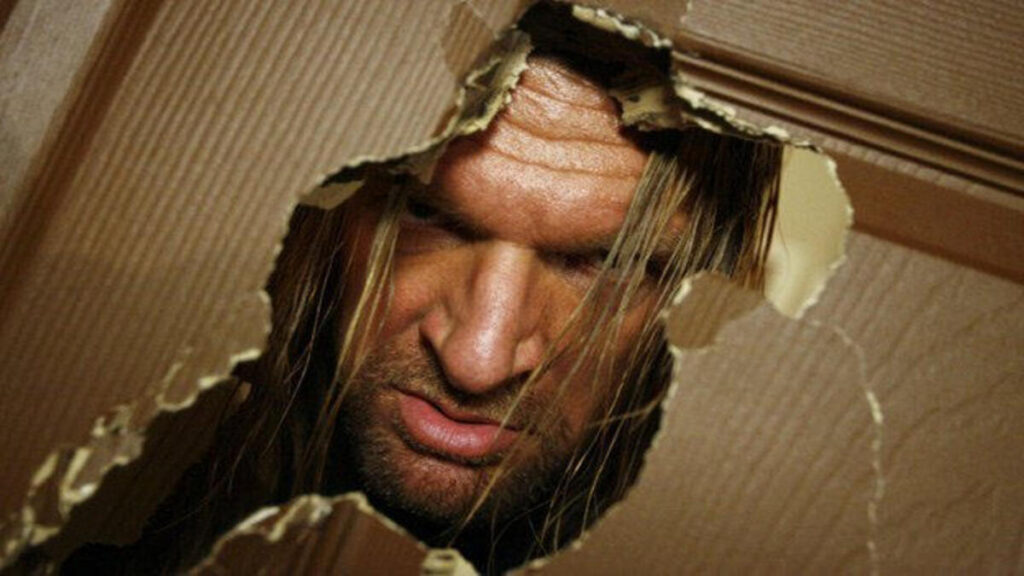 Dominik Mysterio getting arrested is just one of many legendary invasion and arrest moments in WWE. There have been many more invasions in the past. Triple H and Randy Orton are perhaps two of the biggest names in the wrestling world. They have been involved in several high-profile matches and storylines that have cemented their place in WWE history. Out of their numerous feuds, their feud in early 2009 was considered one of the best feuds ever in WWE.
During the early part of 2009, Triple H started feuding with The Legacy, a stable that consisted of Randy Orton, Ted DiBiase, and Cody Rhodes. Randy Orton soon developed a habit of making personal comments about HHH's family and launching surprise attacks on him on several occasions. He crossed every limit when he kissed Triple H's wife, Stephanie McMahon, while she was lying unconscious in the ring with HHH handcuffed to the ring.
The above incident raged Triple H to the extreme, and he decided to take the matter into his own hands when he invaded Orton's house and threw him through the glass window, which is considered one of the most iconic moments in WWE history.
In case you missed it: