Starting her WWE run at the young age of 20, Rhea Ripley entered the gates of the company with long blonde hair. A scared Rhea used her hair as a "hiding mechanism" and found an excuse to hide behind them whenever her comfort seemed far off. But comfort and success cannot go hand in hand, and Rhea too had to make a choice. She was on the verge of quitting wrestling, but she tried to give it one more shot, and that completely changed her future.
Rhea Ripley competed in the Mae Young Classic, and being new to America, she had to go through a lot. Someone from the locker room suggested that she rock a short-haired look. Following the suggestion, she trimmed her hair. The new look not only brought a change in her personality but also boosted her confidence. 
The Australian star went on to get herself new wrestling gear, which was completely black. She added more studs and darker makeup to her outfit, and the new personality took everyone by shock. "The new me, get used to it right now," she told everyone. Rhea's confidence was at its peak with the change. Owing to the confidence she had with the look, she became the inaugural NXT UK Women's Champion. 
Rhea kept on increasing the darker shade of her attire and adopted a darker hair color, more tattoos, and darker makeup, and with it, she became 'The Nightmare'. Speaking about the change, she said, "I love being creepy and being dark and I love Motionless in White. So I was like, 'Nightmare is perfect'. I love supernatural stuff." She claimed that her personality in the ring is quite similar to what she is in real life. 
Related – "It's strange," When Rhea Ripley expressed her burning desire to battle Ronda Rousey
Rhea Ripley's new personality made her an inspiration for many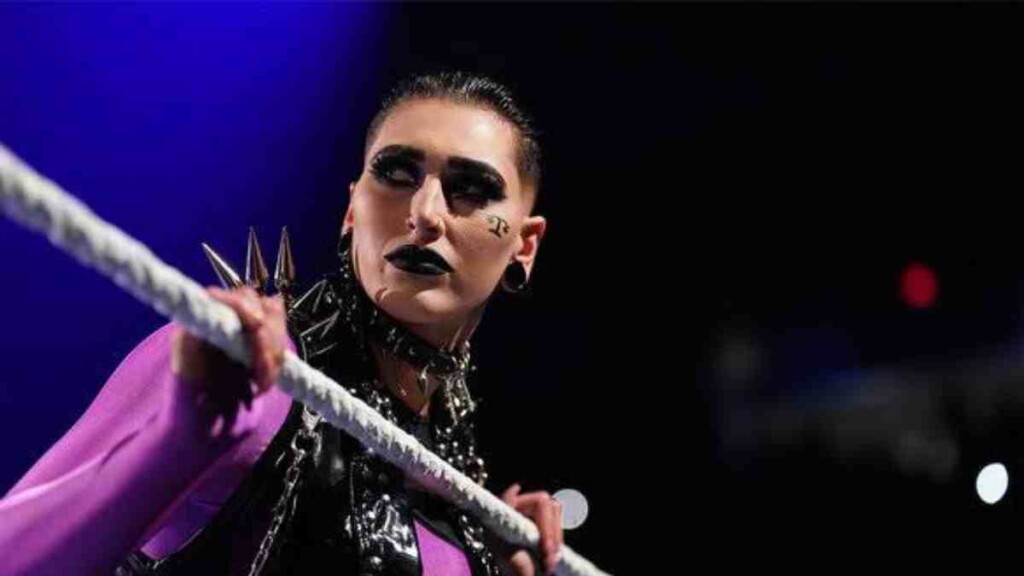 Rhea's WWE run didn't start off with a bang. The 26-year-old star names Beth Phoenix as her inspiration. It was only because of her that Rhea broke the stereotype of female WWE stars being slender and petite. She broke the general perception of beauty in the WWE Universe by showcasing her strength. 
Rhea Ripley supports the dreams and aspirations of all human beings and said that one must stay determined and stick to the right path to achieve their goal. She motivates people by saying that just like in her life, there will always be people who doubt one's capabilities, but one must never give up on the plan. 
Related – "I say this every single time," Beth Phoenix opens up on her desire for wrestling return
Blending her in and off-screen personalities, Rhea Ripley is one of the best heels in the business. Her dark personality and heel character have been the prominent part of her current run in The Judgment Day. She has great potential and will soon be one of the top names in WWE's Women's division.
Related – Rhea Ripley accused of cheating by one of her closest friends