This week's Monday Night Raw had a segment where the allegiance of Jey Uso was discussed. In a segment, Kevin Owens stated the facts about why he couldn't trust the former Bloodline member. However, Cody Rhodes defended Main Event Jey and spoke in his favor. Following the episode of RAW, Rhea Ripley expressed her thoughts on Jey, contradicting Kevin Owens.
The Prize Fighter stated that Jey Uso has cost them a number of title matches in the past. He reiterated this for Sami Zayn and Cody Rhodes as well. Rhea Ripley posted a message on X, referring to the segment. She wrote, "I think Jay is trustworthy." The Eradicator looks to have Jey on The Judgment Day. Therefore, she showed a sense of disagreement towards Owens.
Kevin Owens also mentioned Cody Rhodes' WrestleMania 39 match and how Jey Uso cost him. He also highlighted how the 38-year-old cost Sami Zayn at Elimination Chamber this year. Therefore, it appears that Owens is still in a conundrum as to whether he should trust Jey Uso after the history they share with each other.
As of now, it looks like there is no way Jey is going to join The Judgment Day. Kevin Owens is still not on good terms with the former Bloodline member. It is going to be interesting to see this new aspect of RAW unfold in the upcoming weeks. As for Rhea Ripley, she was attacked by Nia Jax last week and was not on the show this week due to the aftereffects of the brutal attack.
Related: "I'm a completely different human being" Rhea Ripley on how she manages her on-screen relationship with Dominik Mysterio after being engaged in real life
Reason behind Rhea Ripley's absence on RAW
Rhea Ripley was absent from this week's Monday Night Raw. Last week, Ripley defended her Women's World Championship against Raquel Rodriguez. After the match, The Eradicator was brutally attacked by Nia Jax. The WWE Universe was anticipating a response from the Women's World Champion. However, she was not present on the show.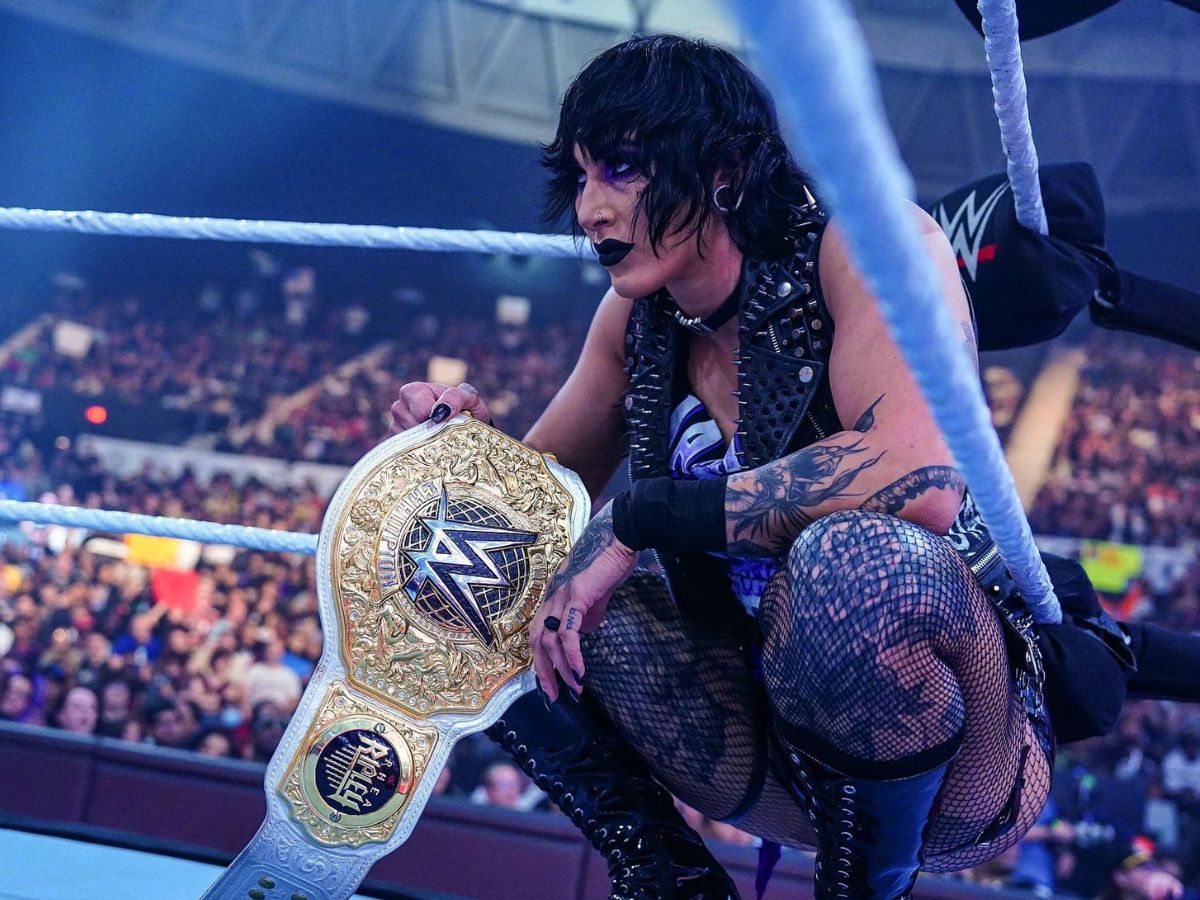 Michael Cole revealed the reason for her absence on RAW this week. Cole stated that following Nia Jax's vicious attack on Ripley last week, the champion sustained bruised ribs, which is why she missed the show. According to the WWE announcer, Raquel Rodriguez also suffered some minor injuries after the match last week.
It is going to be interesting to see the response of The Eradicator once she returns to the red brand. Rhea Ripley has been a dominant champion on the main roster. The confrontation between Ripley and Jax will be incredible as the WWE Universe awaits the clash.
In case you missed it: