The Judgment Day is the textbook example of "ride or die" friendship on WWE programming today. The heel faction has each other's back at every possible moment. Recently, Rhea Ripley revealed that she would break down in tears if she were ever separated from Dominik Mysterio.
During the latest promotion of WWE Superstar Spectacle, Ripley participated in an interactive session with Sportskeeda and answered a bunch of fan questions. One of the fans asked her what she would do if Dirty Dom was moved to SmackDown. Rhea promptly answered that she would cry.
"I would cry. I would be at SmackDown too. You would see me on every single show, I would be on Raw, NXT and SmackDown; wherever he goes, I go", said Mami. Further, the 26-year-old explained that she would never leave Dirty Dom and accompany him everywhere, irrespective of the brand he was traded to, showcasing their inseparable bond.
The on-screen partnership of Mami and Dom Dom has been the talk of the town ever since the latter associated himself with the heel stable. Despite playing heel characters, the duo's unique camaraderie garners massive reactions and is highly appreciated by the WWE Universe for their palpable on-screen chemistry.
Related: "Never pulled a woman in your life" Rhea Ripley's alleged ex-girlfriend Cathy Kelley hits back at the hater's insulting remarks about her looks
Rhea Ripley shares her thoughts on Jey Uso joining forces with The Judgment Day
In the same fan interaction session with Sportskeeda, another fan raised a question to The Eradicator, Rhea Ripley. The fan posed whether she plans on having Jey Uso as a new member of The Judgment Day. Mami had an interesting answer to this question.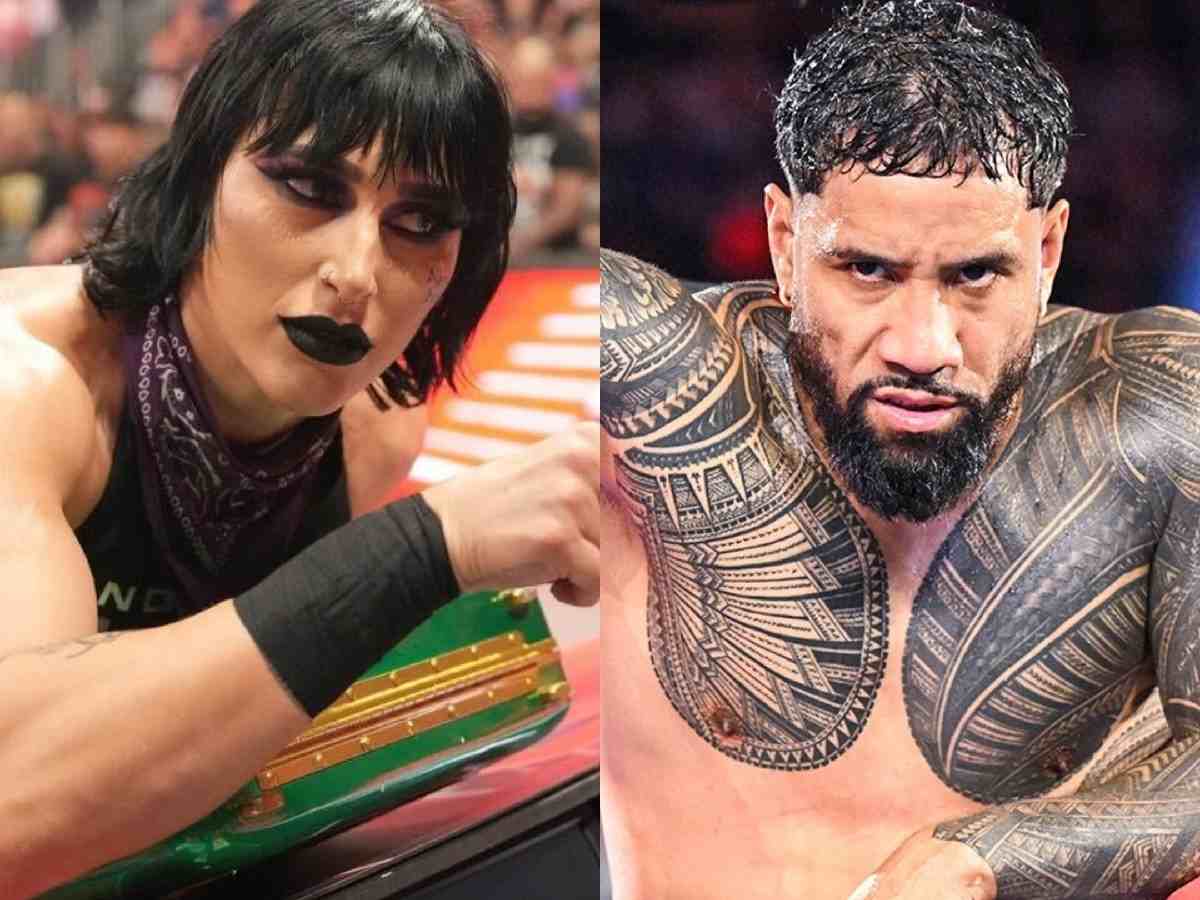 "We are working on it", answered Rhea. She further added that they are open to new members on The Judgment Day as long as people prove they are loyal and reliable. Moreover, the 26-year-old believes that Jey Uso would be a great addition to the group, as he has proven himself to be a team player. 
Main Event Jey was added to the Raw roster at Payback, and ever since his arrival at the Red Brand, The Judgment Day has left no stone unturned in recruiting him to the Heel faction. However, Jey has made his decision clear about not joining the group. 
In case you missed it: