Rhea Ripley has seen a meteoric rise to the top in her wrestling career since last year. Without a shadow of a doubt, she is the hottest prospect in women's wrestling in the world. Carrying her incredible momentum, Ripley also emerged victorious in the women's Rumble match this year after entering at No. 1. Despite Rhea being a heel, fans are rooting for her victory against Charlotte Flair for the SmackDown women's title at WrestleMania 39.
She has also seen a massive rise in her popularity that resulted in a recent incident. In a recent interview with USA Network, Rhea Ripley recalled an incident she had to go through at the airport recently. She revealed that she was followed outside the airport by a fan because she declined his autograph due to time constraints.
Ripley further added, "It was one fan specifically, he's notorious. He's always at the airport getting our signatures and selling them on eBay. We know his face, we know who he is. He was the main instigator. He followed me out and others followed him too and they all followed me as I'm trying to find my Uber. So I'm trying to tell them no and they're all being persistent. And I ended up getting lost, I had no idea where my Uber was".
The Eradicator also revealed that she was surrounded and hassled by five guys in a threatening way. Ripley raised an important point in the beginning of the interview that could be a lesson for such fans. She noted that some entitled fans expect them to just do what they ask for, and get agitated when they are refused.
Related: Rhea Ripley height: How tall is The Eradicator?
Rhea Ripley has no problem in fans taking photos with her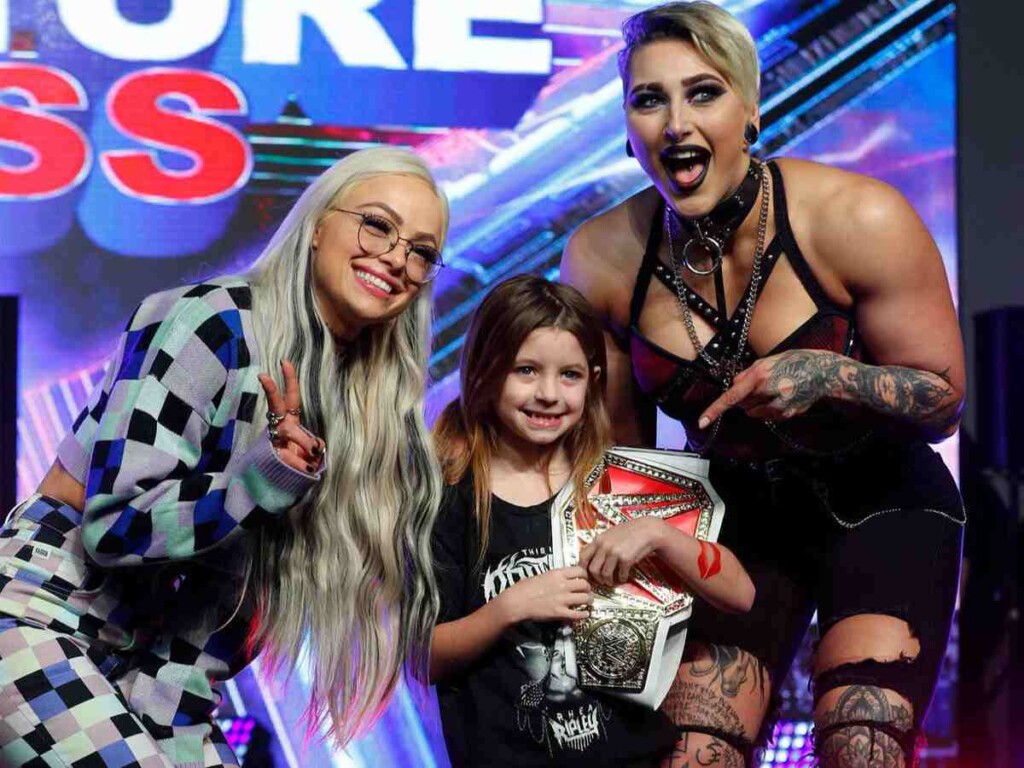 Ripley stated, "If you want a photo, I'm down to take a photo, and I know everyone else is, too. If you have a photo of you and us together, I'm going to sign it because that's a personal thing and I know you're going to keep that and cherish that. And you're a true fan, you're not just trying to make quick money off us while we're at the airport".
Rhea Ripley addressed the fans who ask her for a photograph instead of making quick bucks off of her. She especially mentioned that she gets ridiculed when she is forced to sign things at the airport. At an airport, wrestlers might be sleep deprived or in a rush. And they don't want fans being pushed down their throats.
In case you missed it: