Roman Reigns has solely carried the responsibility of the entire WWE division for the past two years. His single-handed efforts helped the company prosper during the tough COVID-19 times too. His feats do not go unnoticed by the fans as well as the WWE stars, who leave no chance to shower the champ with the praise he deserves.
The recent Money in the Bank winner, Austin Theory, recently commented on the position that Roman Reigns holds in the ring. Speaking on 'Busted Open Radio,' Theory revealed what is required of him to go up against Roman Reigns, especially for a championship match. "Look at Roman Reigns, he's pretty much immortal right now," said Theory.
Austin Theory won the Money in the Bank briefcase back in 2022, and with it, the opportunity to cash in the briefcase on any occasion to fight for the championship. However, his win welcomed a lot of controversies since a majority of the WWE Universe didn't see him as a champion, and a change of power from Roman to Theory wouldn't be realistic.
"I need to be way more built up to look even possible to beat Roman Reigns. The briefcase was just kind of an anchor on me," Austin Theory said. Theory also sparked a lot of criticism when he failed to win the US championship after cashing in his briefcase. He was, however, able to secure the United States Championship later on.
Discover More: "I'm not worried about Brock Lesnar," Austin Theory asserts that Brock Lesnar is no more a threat for him
Roman Reigns receive hate after he assaulted Sami Zayn at Royal Rumble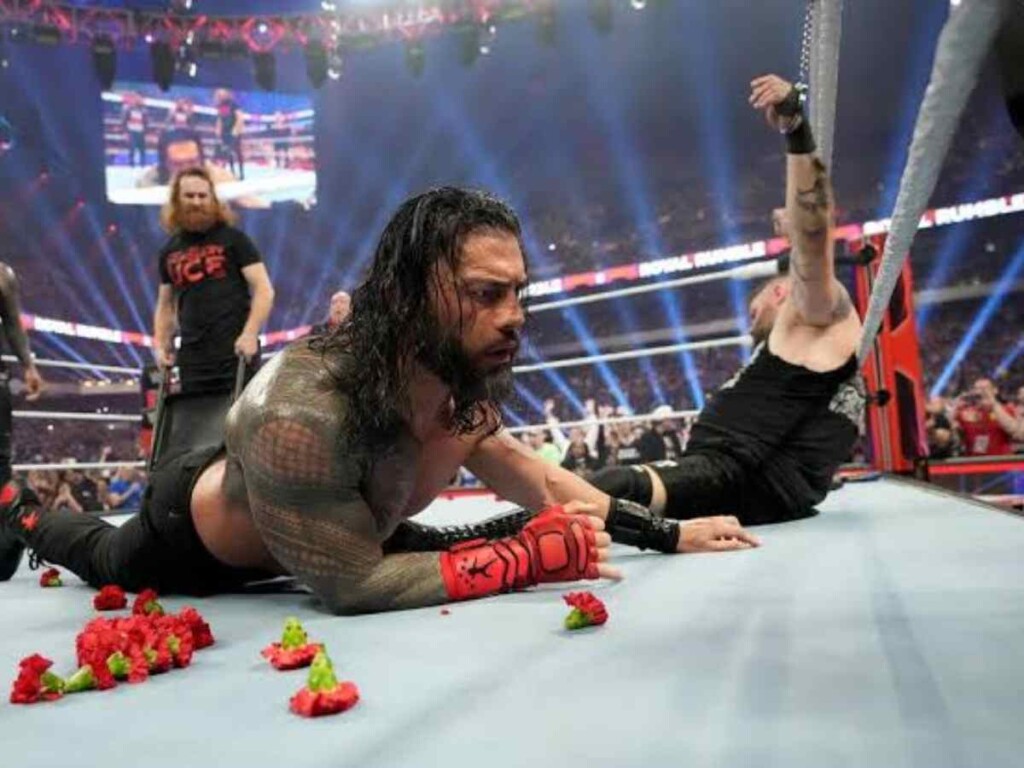 The Royal Rumble proved to be a very historic moment for the Bloodline. Sami Zayn had already been on the radar of the Tribal Chief. When asked to thrash his old friend Kevin Owens, Sami backed off. Instead, he went ahead and hit Roman Reigns. The audience loved seeing Sami take such a bold step for himself.
However, as soon as Sami struck Roman, Solo Sikoa, Jimmy Uso, and Roman Reigns pounced on him and assaulted him remorselessly. Jey Uso seemed to go into utter shock and couldn't believe what he had just witnessed. Roman was enraged and continued to hit Sami with the steel chair.
After Roman was done with his blows, the audience broke out in a loud chant of "Fu*k you Roman" showing their disappointment at his actions. The WWE Universe has already expressed their disappointment with Roman Reigns retaining his titles at all the Premium Live Events. However, with Sami turning against the Bloodline, the company might undergo significant changes.
In case you missed it!
"WWE created a very interesting problem," WWE Hall Of Famer plans out WrestleMania storyline after Sami Zayn ditched the Bloodline
"We have history with the Bloodline," Rhea Ripley teases facing Roman Reigns at WrestleMania