Cody Rhodes punched his ticket for the main event at WrestleMania 39 by winning the men's Rumble match this year. Following his victory, he has to climb the mountaintop and dethrone one of the longest reigning Undisputed champions, Roman Reigns. Ever since the match has been made official, Cody got confronted by Paul Heyman as a messenger of his Tribal Chief. However, the moment everyone was waiting for finally arrived when Cody confronted his Mania opponent on SmackDown this week.
SmackDown this Friday opened with the Tribal Chief, Roman Reigns, making an entrance alongside The Bloodline. The moment he entered the ring, the Tribal Chief asked Washington, D.C., to acknowledge him. Seconds later, Cody Rhodes' music hit, and the crowd erupted in a massive reaction. Before getting to the point, The American Nightmare requested a man-to-man confrontation with the Undisputed champion. Roman eventually commanded his Wiseman to leave, along with Solo and Jimmy.
Cody conveyed his struggle to Reigns, saying he might be impossible to beat for everyone else, but not for him. Roman then started insulting Rhodes, asking him if he ever competed for the WWE title, let alone won it. Reigns went on to talk about Cody's father, Dusty Rhodes, and how he groomed him during his time in FCW and NXT.
Roman also did a little impression of The American Dream by mimicking his voice. Reigns recalled Dusty saying, "Baby, you have it, you couldn't get rid of it if you wanted to. You are it." Referring to when Dusty saw the potential in him way before. The fans in attendance applauded Reigns' attempt at impersonating the WWE Hall of Famer. You can watch Roman's impression of Dusty here.
Related: WWE Hall of Famer heaps praise on Roman Reigns' in-ring awareness
Should Roman Reigns retain considering his promo with Cody Rhodes?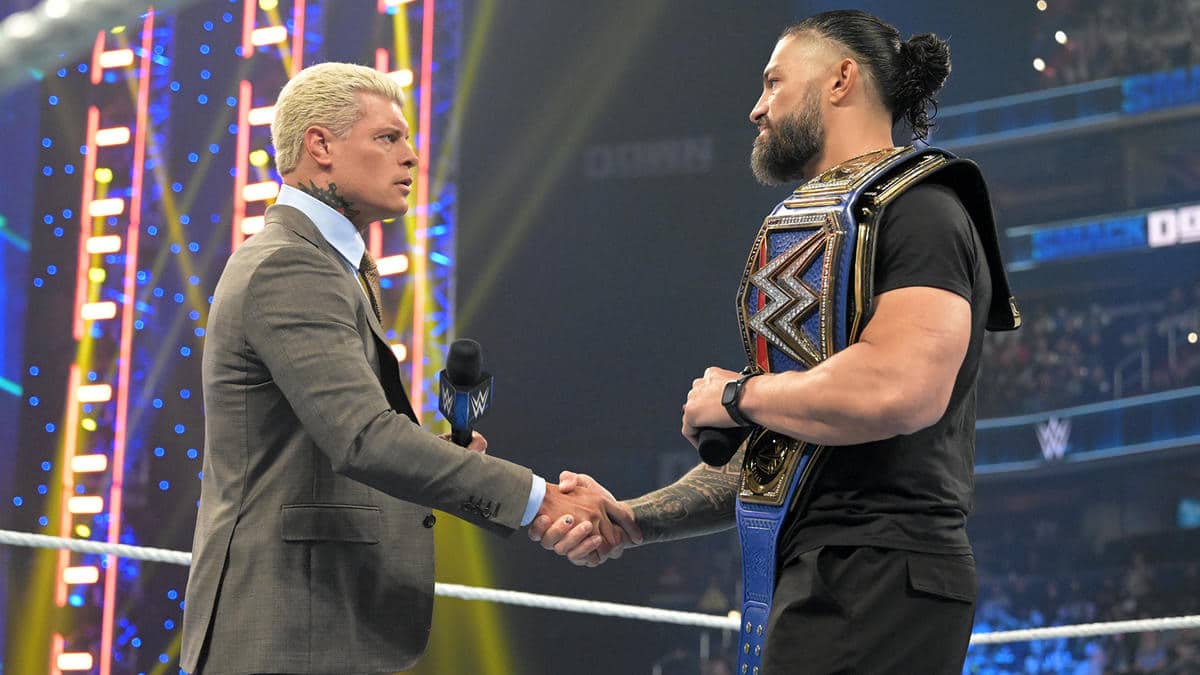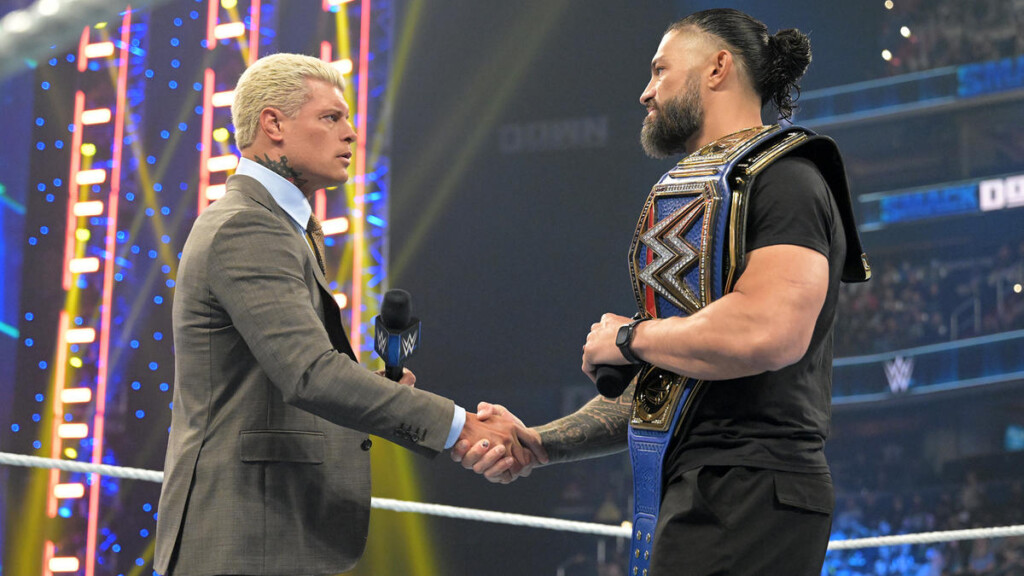 During their explosive confrontation, Roman Reigns continued to insult Cody Rhodes. Roman addressed the fact that he and Dusty Rhodes used to talk for hours many times. However, the Tribal Chief pinched Cody, saying Dusty never told him anything about his son, Cody.
Roman's dissing words eventually made The American Nightmare emotional. And Cody went on to accept Paul Heyman's statement from weeks ago when he said Reigns was the son he always wanted. The amazing segment ended with Cody vowing to beat Roman at WrestleMania 39.
Cody had the last word, but Roman clearly demolished him with his words and insults. Considering the reactions, the Tribal Chief can hold on to the Undisputed title even after WrestleMania, as he is still the biggest megastar in the wrestling industry and doing the best work of his career.
In case you missed it: