Ryback was one of the most dominant figures in WWE, with his "Shell Shocked" being feared by many. He made his way into WWE in 2006 and parted ways from the company just after a decade. The 41-year-old continued performing in independent wrestling scenes for two years but eventually retired from wrestling in 2018.
He was offered a new contract to re-sign, but he departed from the company. While speaking on Keepin' it 100 OFFICIAL, Ryback revealed the details of his departure and the conversation he had with Triple H. The former Intercontinental Champion addressed his issues with The Game and how he felt let down by him.
Ryback left the company and stated that Triple H was one of the reasons behind it. He confronted The Game before his WWE departure, saying, "You're the biggest disappointment in my wrestling career." Nonetheless, Ryback also expressed his respect and love for the Hall of Famer. The 41-year-old stated that HHH was his inspiration for starting out in WWE. Moreover, Triple H also became the reason for him leaving the company.
The Game's reply to Ryback was without words, but it made his head go down disheartened. During Ryback's main roster run, Triple H was on the creative team in WWE, even though Ryback's issues weren't related to his storyline. His legal issues with the company made him feel discouraged about continuing with the Stamford-based company.
Related: Ryback reveals why John Cena has a big ego and his final words before he left WWE
Ryback sympathizes CM Punk's disappointment over WWE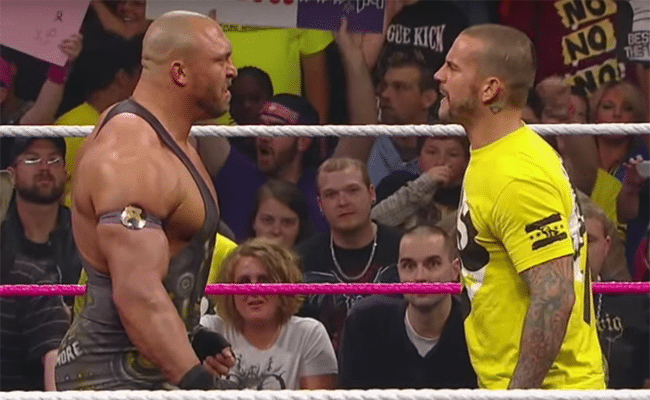 CM Punk is one of the biggest names in the pro wrestling world. His impressive in-ring performance and mic skills were loved by the audience, making him a fan favorite. However, he left the company in 2014 due to frustrations with WWE and the officials backstage. It was one of the most shocking things to the WWE Universe.
Ryback spoke in a recent podcast about Punk leaving the company and gave reasons for it. He stated that it was not Punk's mistake but the company's environment that caused his frustrations. The Big Guy feels that Punk viewed the whole company with the same perspective that he once had.
The former Nexus member also stated that the environment brought out the worst in everyone. He addressed everyone's mouse race to be in the top position, protecting their money. The situation became so competitive that smaller or less essential things were not taken seriously, leading to various issues later.
In case you missed it: