Sasha Banks, a.k.a. Mercedes Mone has been one of the most renowned names in the female division of pro wrestling. Mone, who performs for the NJPW, recently trolled her opponent with a little guitar performance. However, a fan referred to her as a female Dean Ambrose, to whom Banks replied and said she preferred to be compared to The Rock.
Mercedes Mone, who performed for WWE under the alias Sasha Banks, achieved unfathomable success in the company. However, Banks left WWE last year amid an undisclosed backstage controversy. She stepped into NJPW on January 2023 and has been an active performer there since then. Moreover, she even won the IWGP Women's Championship in the new promotion.
However, Mone has been playing a heel persona in NJPW. Trolling her opponent, she recently cut a promo in which she called herself a rockstar, followed by a little song and a guitar performance. One of the Twitter users posted the video and said that the promo explains why Sasha Banks is the female version of Dean Ambrose. The tweet drew massive attention from the fans.
However, Sasha Banks disagreed with the fans on calling her female Ambrose. She retweeted the video and said that she is more like The Rock. Banks, who performed with the guitar, took a page out of The Brahma Bull's book and trolled her opponent. Therefore, she believes she did it the way Rock used to do it during his days in the WWE.
Hence, she expressed her desire to be called the female version of The Rock. The 31-year-old believes she holds a resemblance to The Great One when it comes to trolling their opponents. However, her tweet drew massive attention from the fans. While some criticized her for comparing herself with The Rock, others had sanguine thoughts about it.
Related: Sasha Banks a.k.a Mercedes Mone could open the Forbidden Door and compete in a match in AEW
Sasha Banks' WWE departure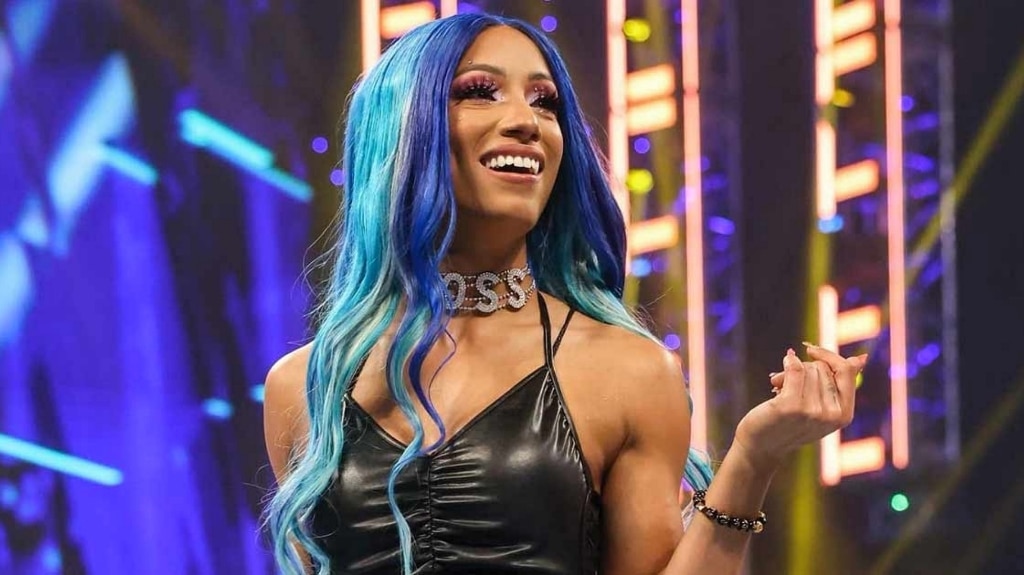 Naomi and Sasha Banks became the talk of the town last year when they abruptly left WWE. Banks and Naomi were two of the prominent stars in the WWE Women's Division. Therefore, the news came as a bolt from the blue. Moreover, they were the WWE Women's Tag Team Champions. Following the next episode of RAW, WWE announced that Banks and Naomi handed in their titles and walked away.
There have been various speculations that the two superstars were unhappy with the booking of the women's division. Moreover, they felt like the company did not value the WWE Women's Tag Team Championships. According to rumors and speculations, Sasha Banks also felt she was undervalued in the company.
In case you missed it :