Things got heated up at a WWE live event this Saturday, when a fan threw a glass of drink at Scarlett Bordeaux. And obviously the act hasn't gone down well with "The Smokeshow". WWE was present in Peoria, Illinois for a live event where the said event took place. This caused a huge ruckus at the arena as many fans had to be ejected and the cops were called following the incident.
Reacting to the incident Bordeaux took to Twitter and wrote- "As a classy woman from Chicago, I'm not surprised that something like this would happen in Peoria. 🤢 PS. To the granny who threw the drink, your booze was as cheap as your hairdo. 😘" The tweet indeed shows that fans' actions have not gone down well with the superstar.
Scarlett's husband Karrion Kross was scheduled to face Drew McIntyre at the live event and in the middle of the match, a female fan threw a glass of drink at Scarlett . Though the match didn't stop after the incident, the former NXT star appeared to be pissed off after the incident as reported by fans who were present at the arena.
Both Karrion Kross and Scarlett Bordeaux are a major heel right now and are involved in a feud with Drew McIntyre and thus it is normal for them to recieve heat as most heels do but physical harm and disrespects like this must be punished at all costs. So that even the fans value the hard work that superstars put in to entertain them.
Also Read: Wrestling Legend Showers Massive Praise on Roman Reigns for Saving WWE from Embarassment Worldwide
Fans Tell The Ordeal On Twitter, the Lady who attacked Scarlett Bordeaux Gets Arrested at a WWE event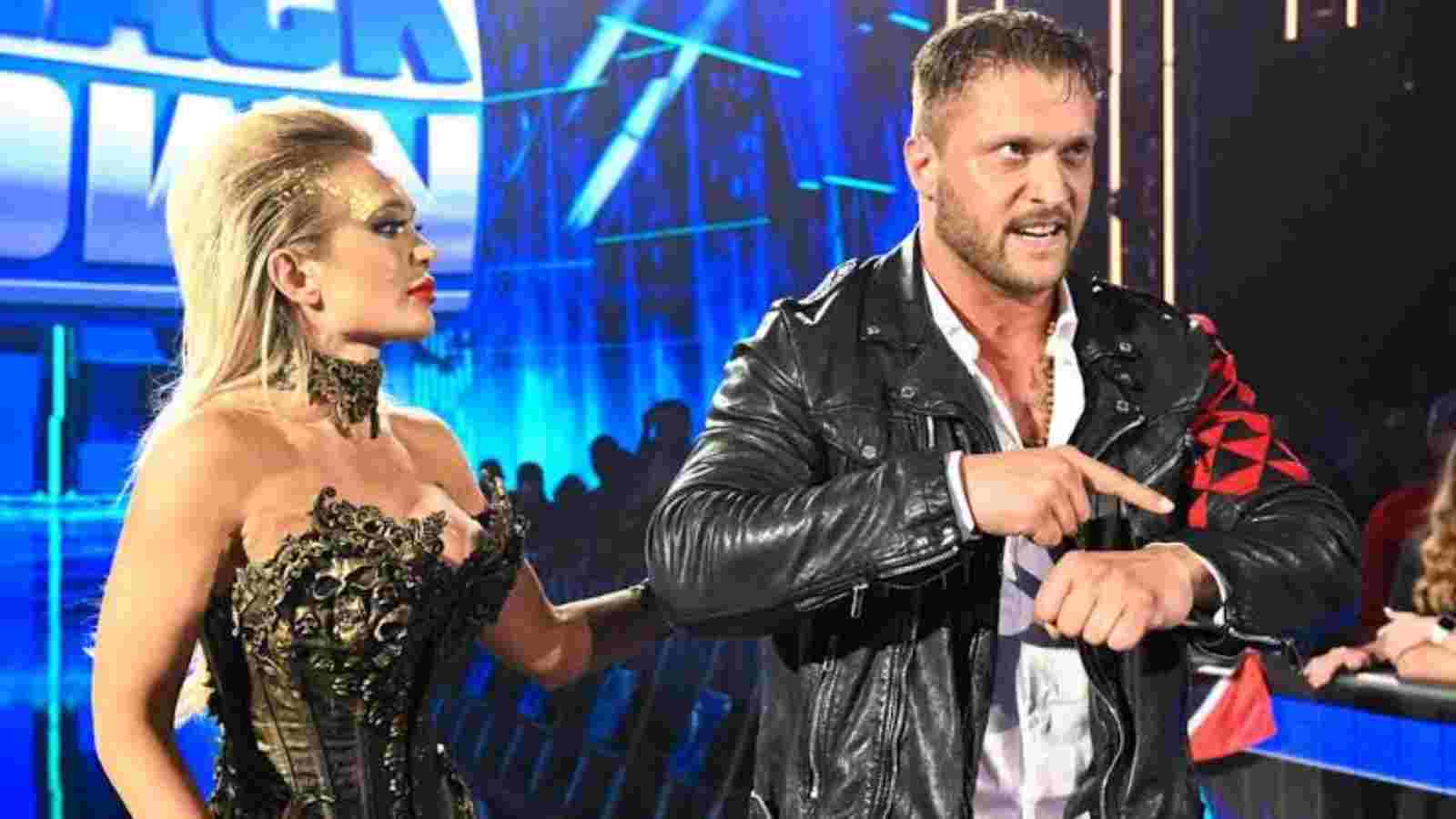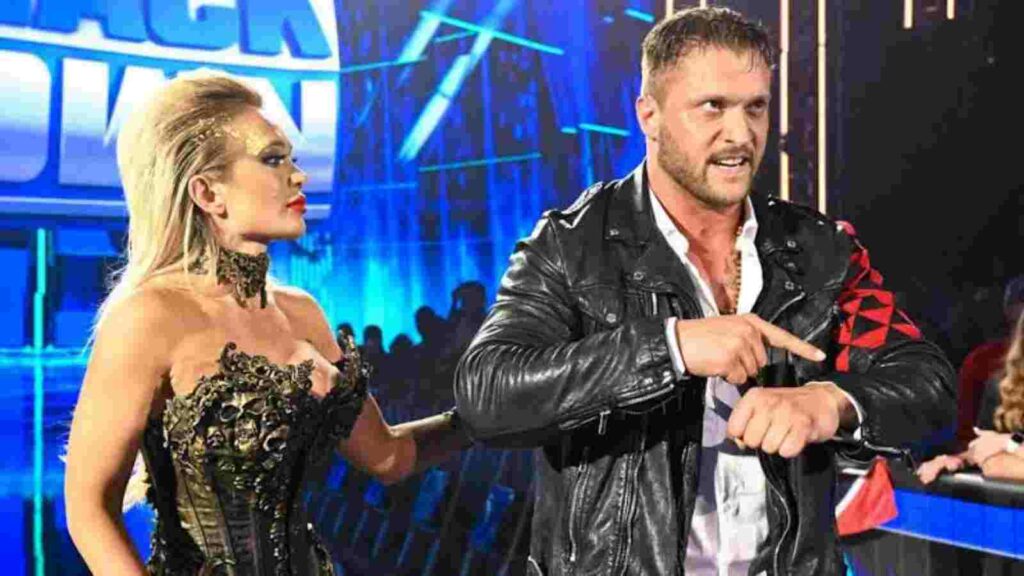 Fans present at the attendance of the live show, posted on Twitter the sequence of events that followed the irresponsible behaviour of a fan. A Twitter user named Preston Sloat who was supposedly present at the event told in a series of tweets that first some fans were ejected and then the police was called after the incident occured.
Another user named Real Talk Wrestling revealed that Scarlett Bordeaux was pissed off after what had just happened but she continued to keep her calm as the action continued inside the ring. He also said that there was a person associated with a lady who was also handcuffed and escorted out of the arena.
Also Read: "Someone's Gonna Want to Whoop My A*s" Lana Welcomes All That WWE Has to Give With Open Arms
However the earlier user Sloat denied this as he said that he was standing right behind the lady and the cops came and straightaway took the lady while the man associated with the lady who looked visibly embarassed of her act was asked to leave the arena straightaway.
Also Read: "He Had That Flip Phone"; 57-Year Old WWE Legend Recounts Over LeBron James' Monday Night Raw Appearance