Seth Rollins and Austin Theory have broken bones with their enthusiastic rivalry for the past few months. Being arch rivals for a long time and having history as well, fans are completely engaged in how WWE is presenting their brutal feud. Their rivalry has now ended up with them colliding at live events as well.
A few weeks ago, on Monday Night Raw, Rollins challenged Theory for the United States Championship. In a brutal collision, Rollins favored his knee throughout and ended up with a potential injury. Following the match, the Visionary was helped out of the ring by WWE officials which added a lot of questions for the WWE Universe. 
However, the former World Champion soon announced that the injury was a minor one and that Rollins would recover very soon. Following the Visionary's return at a recent live event in Roanoke, he challenged the United States Champion Austin Theory again and the match had a lot of action.
During the action, Seth Rollins threw a trash cans at Austin Theory and that too among the WWE Universe which fans loved. The Visionary has done this before as well and the WWE Universe has always loved how he has disgusted the Champion using a trash can. You can watch the video here.
Related: Cody Rhodes reportedly set to take help from two NXT stars for his return
Update over Seth Rollins and Austin Theory's rivalry in future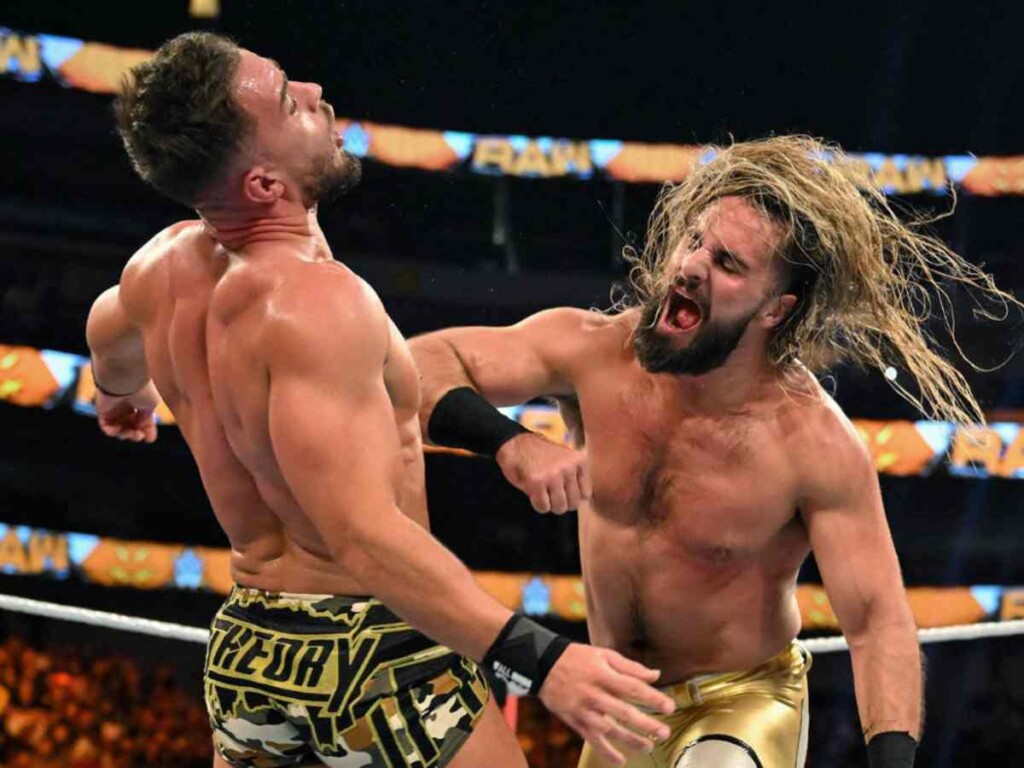 After a stupendous rivalry, both Rollins and Theory have delivered an exciting storyline. Reportedly, the rivalry will continue in the next few weeks as well. After recovering from injury, Rollins came face to face with the Champion on Monday Night Raw recently.
Rollins has announced that he will be a part of the 30 Man Royal Rumble match this month. This will be a huge start for WWE on the Road to WrestleMania as well. However, both men will reportedly collide again on the 30th Anniversary of Monday Night Raw.
The show will be main evented by both men which clearly shows how their rivalry will culminate. Reportedly, Rollins will move into a storyline against the returning Cody Rhodes at WrestleMania 39. Fans still wait to see how things move over after Rollins' return.
In case you missed it!
Huge update over WWE's plans for the world title split ahead of WrestleMania 39
"Could be very exciting," Gunther comments on the dream opponents he would like to face in WWE