Shayna Baszler is an athletic WWE star who comes from an MMA background and has acquired the skillset. Baszler is a 2-time NXT Women's Champion and has won the Women's Tag Team Titles three times on the main roster. She recently won the WWE Women's Tag Team Championships with her partner, Ronda Rousey.
In a recent appearance on TMZ Sports, Shayna Baszler called her current reign with Rousey special. Baszler has come a long way with her best friend, Ronda Rousey, as she has supported her since their time in the UFC. The Queen of Spades described her victory with The Rowdy One as real emotional moment.
Shayna Baszler got emotional as she recalled the struggles that have brought her here. She said, "We had to fight and claw and demand for this opportunity." The 42-year-old said that she struggled to even pay for enough food to survive the week. Her fight to make a living throughout her initial days had not been easy.
She looks at her hard times with a positive outlook and said that her victory last week was the result of her dedication. The Queen of Spades claimed her tag team titles with Rousey as her personal career-defining moment. Moreover, Shayna Baszler stated that her goals were bigger than just the tag team titles, though. But she said that she would be in the tag team division, dominating with her long-time best friend.
Related: Shayna Baszler sheds light on a staggering tip she received from Vince McMahon
Shayna Baszler and Ronda Rousey are tired of the 'temporary tag team division'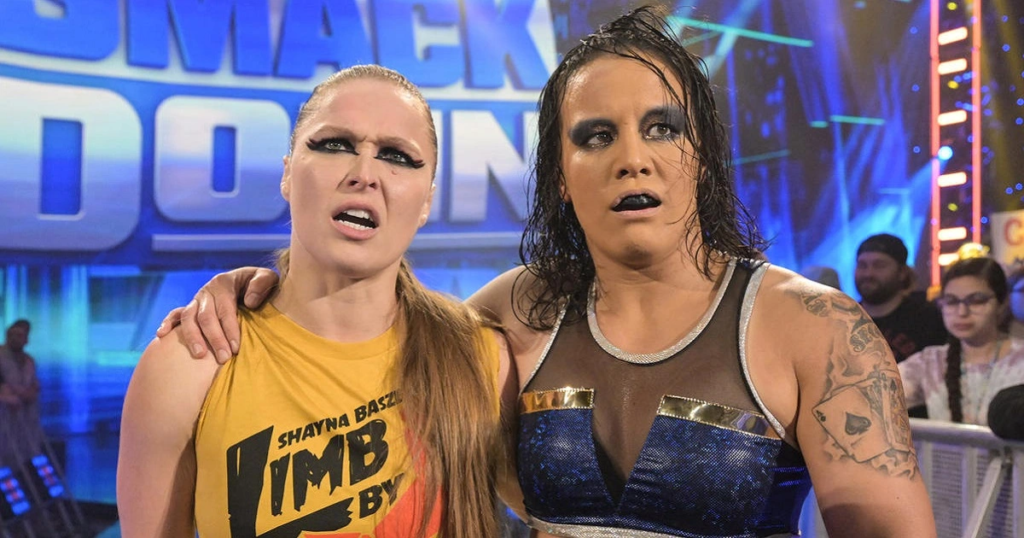 Ronda Rousey and Shayna Baszler were crowned the new Women's Tag Team Champions in an episode of Monday Night Raw. Those titles were vacated by Liv Morgan and Raquel Rodriguez. As a result, last week the WWE Universe saw an epic Fatal-Four-Way match for the same, with Baszler and Rousey coming up with the victory.
Following their win, the Queen of Spades spoke on the "Cheap Heat" podcast about the poor bookings for the women's tag team division. Shayna Baszler claimed that their title win would structure the women's tag team division and make it more competitive. The 42-year-old stated how temporary the division has been since its inception in 2019.
She emphasized making the tag team division independent while not taking away the prestige from the singles division. Baszler stated that Ronda Rousey took the initiative to pair them up when she demanded the same from the management. It will be interesting to see how their storyline progresses on Monday Night Raw.
.In case you missed it: