The Deadman still feel goosebumps after attending a WWE show. Likewise, The Undertaker had a similar kind of experience at this year's WrestleMania. Of course, he didn't play any role in the on-screen build-up leading to Los Angeles, he made sure to catch all the action live in-person. For anyone thinking that Taker completely stayed out of the WrestleMania weekend festivities, it's a hoax.
During a latest conversation with The Independent, the WWE Hall of Famer discussed a variety of topics. At first, he emphasized how he's transitioned himself from an in-ring competitor for 30 years to a family man nowadays. Secondly, the former World Champion detailed her WrestleMania 39 experience. The Phenom caught up with everything from a luxurious suite at the SoFi stadium.
However, after feeling that pandemonium across the stadium, The Undertaker's body raised some hairs. It's that very moment where his mind clicked that he should've been down there in that ring, instead of enjoying the royalties. Very evidently, the decorated performer inside Undertaker isn't dead just yet. Even though Taker has stayed committed to his retirement and haven't overruled his own judgement, there's nothing impossible in this business.
"At WrestleMania 39, I was there and I had my family and friends up in a suite watching the show and I kind of found myself rocking in my chair like, 'oh, my gosh, I should be down there'. So in those instances, it's there. It's still in my heart and it's in my brain."
Related: Alexa Bliss reveals her WWE contract status following pregnancy announcement
When did The Undertaker last appeared in WWE?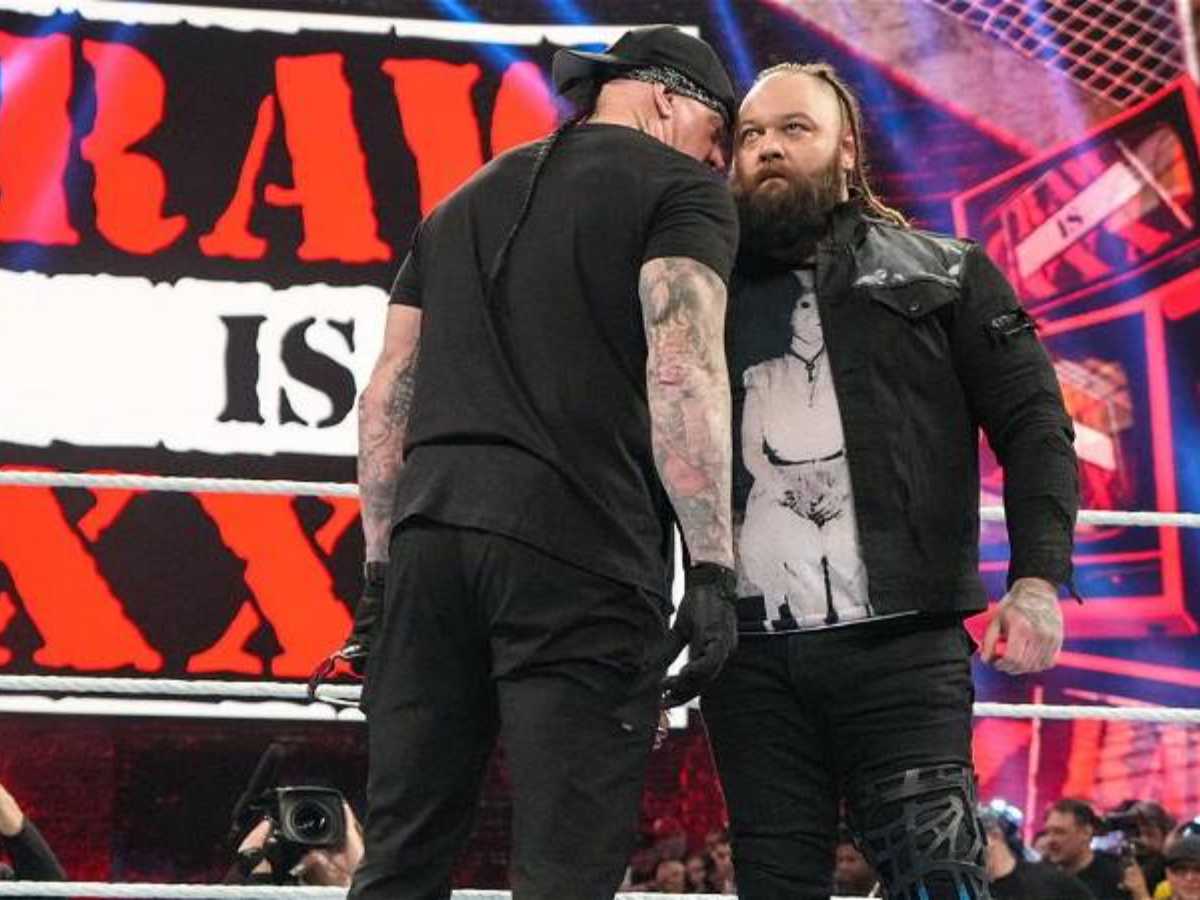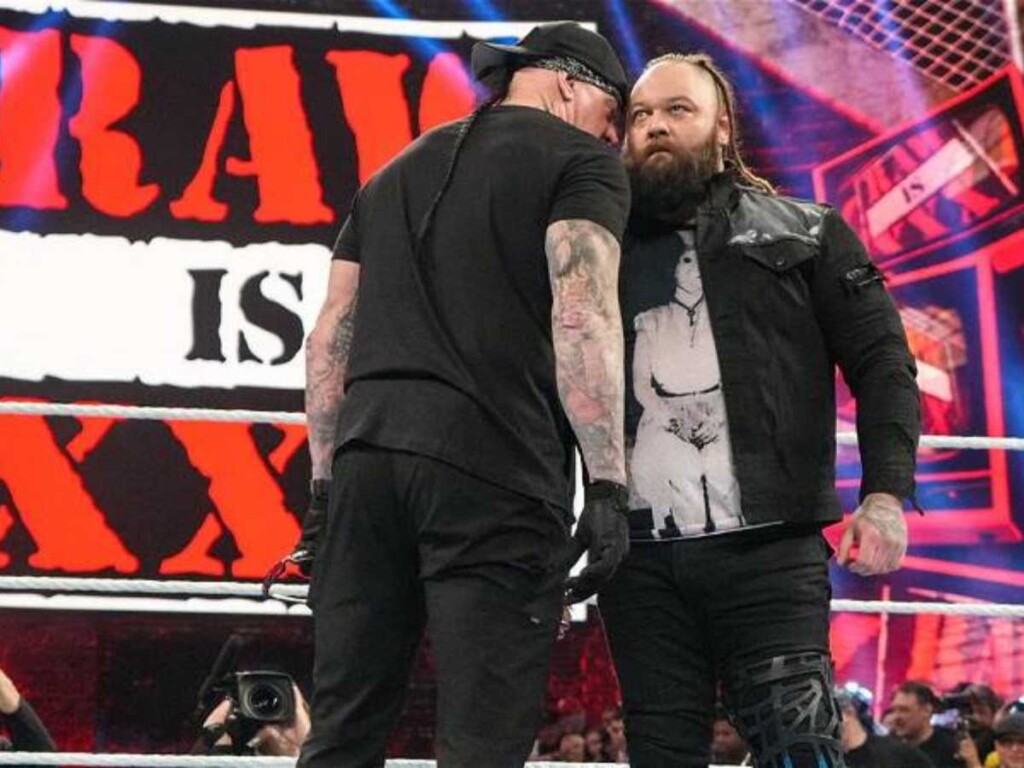 Back in January this year, WWE celebrated 30 years of Monday Night Raw. On the historic occasion, the company tried to make that episode memorable. They invited several torchbearers from the promotion's storied past to help pop the ratings and increase the audacity of that feat. One such names to grace the Wells Fargo Center in Philadelphia was The Undertaker.
He interrupted a promo from LA Knight. After the former Eli Drake started insulting the legends who paid a visit for the Anniversary Special, that drew the ire from The Reaper. That gong hit and the arena went nuts. However, shortly that ominous atmosphere was converted into something else. So being said, for the first time in 20 years, Taker resurrected his American badass gimmick.
After that, he entered the ring and in the process, LA Knight smartly rolled out of the harms way. After trash talking for a while, Knight encountered Bray Wyatt from behind. The former Eater of Worlds took out his then-Royal Rumble opponent and stood face-to-face with The Undertaker. After a brief moment, Taker whispered in Wyatt's ear and left the ring, seemingly passing on the torch to Bray.
In case you missed it: