WWE stars Nikki Bella and John Cena have often broken the internet because of the amazing chemistry the couple shared on and off the screen. The two WWE stars caught almost the entire limelight while they made regular appearances in the ring. Despite breaking up, the duo has a lot of love and respect from the fans.
While Nikki Bella and John Cena appeared to be an ideal couple for their fans, a lot of tension sprouted between the two while Cena was focused towards his Hollywood roles. Undoubtedly, John Cena is one of the finest actors in the world but Nikki Bella doesn't seem to have approved of the Hollywood celebrity. 
Defending himself from an aggressive Nikki, John Cena pointed out that his role in Trainwreck demanded him to be an "over-committed supposed boyfriend.". Apart from that, the movie has an intense intimate scene which Nikki didn't go well with. She went ahead to accuse him of not informing her about the intimate scene. "I am not okay with full nudity," she said.
Cena was not ready to back out from the movie and the scene even if that made Nikki upset. The argument broke out on the sets of Total Divas as Nikki Bella hurled direct shots at the Leader of Cenation. "I know. Because you would choose one little s*x scene over our relationship," she said. It was a very shocking thing for her.
Also Read – "Queen of waking up at 3 am and masturbating" When Nikki Bella and Brie Bella's revealed their s*x life secret
Nikki Bella and John Cena's split left everyone heartbroken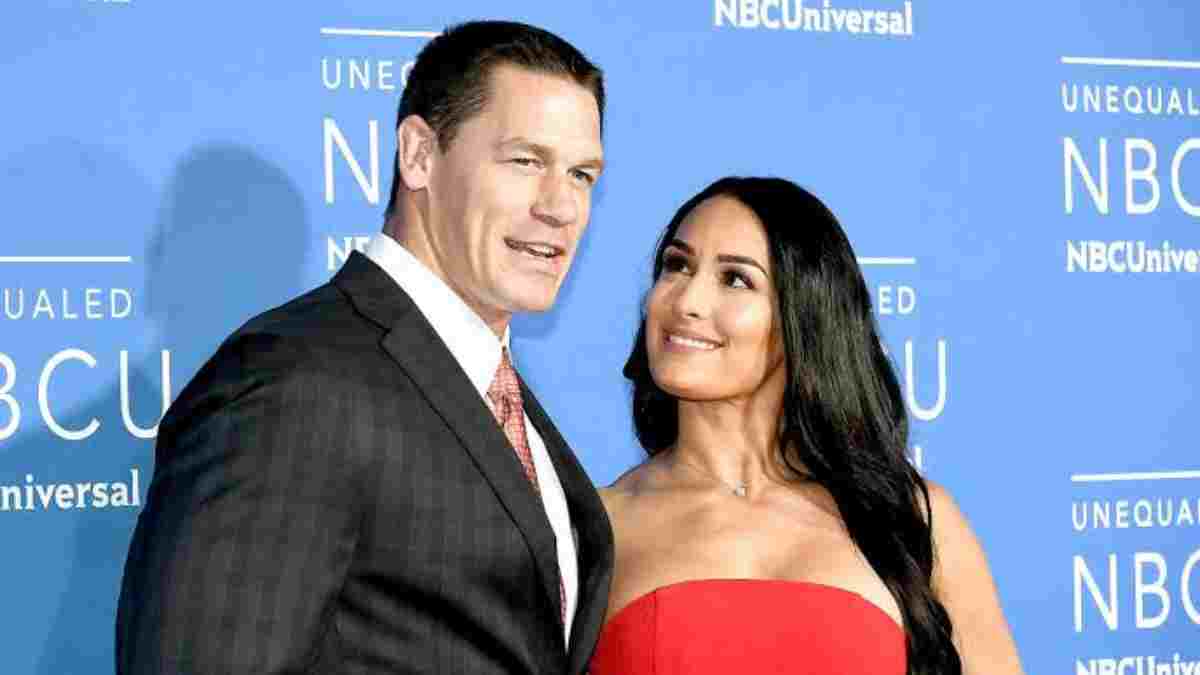 Cena and Nikki weren't able to arrive at a decision about marriage and having a child. This restricted the most popular lovebirds of WWE to stay together. Everyone who has seen the couple together was left heartbroken. In fact it wasn't easy for the two WWE stars to move on in their lives. Nikki Bella was often seen breaking down while recalling the moments from their past.
However, both the stars are now doing great in their respective lives. John Cena is now married to Shay Shariatzadeh and Nikki Bella has also tied the knot to Artem Chigvinstev. The fans of the couple are still attached to both the stars.
Also Read – "We don't know if it's a man or woman"; When Nikki Bella made DEROGATORY comments over Chyna citing her physical appearance
John Cena has once again announced his return to the WWE ring after staying away from the same for around a year. He will be gracing the ring by appearing at the last SmackDown episode of the year. With WrestleMania round the corner, it won't be shocking if the 16-time world champion stays regular during the period.
Also Read – Major backstage figure once prevented John Cena from getting fired by the company