The Miz is one of the most prominent superstars in WWE. Despite being a Grand Slam Champion, he has been wandering into random storylines on the main roster lately. The 42-year-old is experiencing continuous losses during his matches, mostly on Raw and at times on premium live events.
The A-Lister made a record by being one of the rarest superstars to compete on both nights of WrestleMania. However, this was an unwanted record that got added to his resume as he lost both matches. It made him the only superstar to face defeat on both nights of The Grandest Stage of Them All.
The Miz faced defeat from Pat McAfee on the first night. On the other hand, he was defeated by the returning Shane McMahon on the second night. Miz's last win came against Seth Rollins back in February during Rollins' feud with Logan Paul. However, the A-Lister faced the repercussions of that win by tasting defeat five times in a row from The Visionary.
Halfway through the year, The Miz suffered 13 straight losses and incurred a recent one on the latest episode of Raw. His losing streak continued this week. He faced yet another defeat at the hands of Ricochet in a MITB qualifying match. A similar kind of losing streak happened with Curt Hawkins, which lasted for 269 losses and finally ended at WrestleMania 35.
WWE is treating The Miz as a jobber, giving him constant losses. The fans believe that it doesn't bother Miz as he doesn't suffer any personal losses. The WWE Universe feels that the losses don't matter to The A-Lister as long as he is having a luxurious life with a hot wife.
Related: "Those little tiny balls need some help," 49ers TE George Kittle HUMILIATES WWE star The Miz, calls him out for being obnoxious
WWE Universe reacts to the losing streak of The Miz in WWE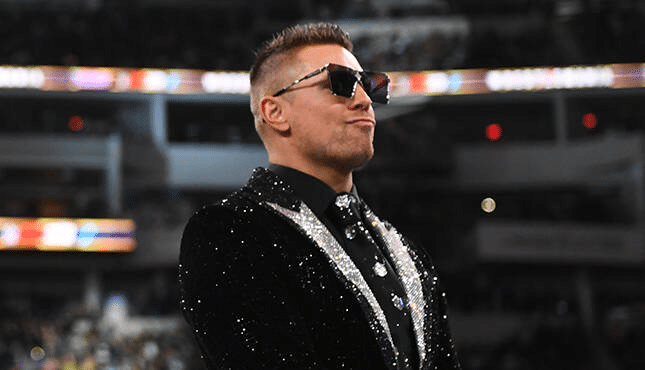 The Miz has been on a 14-match losing streak while suffering the current loss on Raw against Ricochet. A Twitter handle reacted to his situation with the caption, "The Miz deserves better." To which another user retweeted the post stating the luxury of the A-Lister also mentioning Maryse.
The WWE Universe had some humorous comments on The Miz. They stated that his $20 million income and his gorgeous wife, Maryse make him a star. Fans believe he has achieved much in his career and there's nothing more for him to do. Besides, The Miz has also made his career in Hollywood.
In case you missed it: