The Bloodline has been one of the most polarising factions in the WWE in the modern era. They have been dominating the main roster for the last two years. Furthermore, they have been breaking records and surpassing legacies with their historic title reigns. Their storylines on the main roster have glued the fans to their screens. WWE legend Eric Bischoff believes The Bloodline is far superior to the iconic faction "NWO" in terms of storylines.
On the latest podcast of "83 Weeks", WWE Hall of Famer "Eric Bischoff" compared The Bloodline with one of the most legendary factions of all time, "NWO." He stated that The Bloodline's storylines have such dynamism and fervor that it helps stir up emotions in the fans. Therefore, the fans remain affixed to the television screen with exuberance. Bischoff believes this is perhaps one of the many things that the storylines of the NWO lacked. "The truth is The Bloodline story, in terms of a storyline in and the ingredients and the elements and the discipline and the structure and the nature of it, is a far better story than the NWO," Bischoff said.
The NWO has been one of the most illustrious factions in WWE history. It gave uncountable moments to the old generation of wrestling fans. As a result, Eric Bischoff believes that The Bloodline will never have the same impact on the industry as the NWO did. Bischoff believes that it has a lot to do with the timing. Moreover, he added that there were so many things that were more than moments for the old generation of fans. As a result, it helped NWO change the landscape of the industry.
The Bloodline has been treading on the same path and creating histories with Roman Reigns being the head of the faction. As a result, the WWE Universe believes this faction to be one of the greatest factions of the modern era. The Bloodline's sheer dominance has boosted life in the WWE product.
Related : WATCH: Solo Sikoa's kids acknowledge Roman Reigns & The Bloodline in a heart-pleasing video
The Usos' WrestleMania 39 plans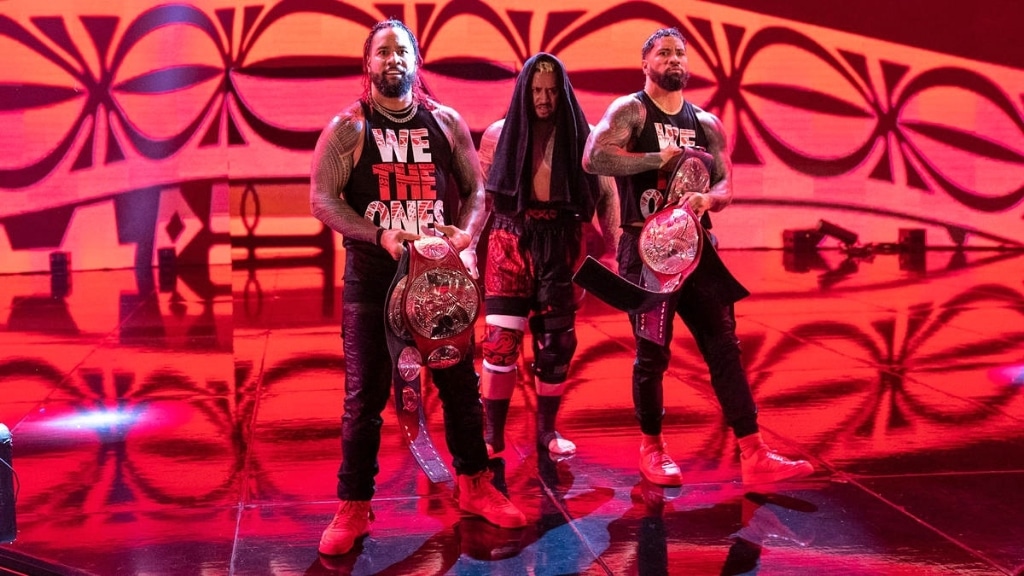 The Usos have been holding the WWE Tag Team Championship for 570+ days now. During this reign, they have been surpassing records and carving history. It is undoubtedly one of the most remarkable title reigns in this industry. Fans are excited to see who will face The Usos at "The Showcase of the Immortals," with WrestleMania less than 60 days away.
Rumors and speculations suggest that Sami Zayn and Kevin Owens will compete for the Tag Team Titles against the Usos on the biggest night of the year. The path of the tag titles, however, would become much clearer after the Elimination Chamber. The premium live event taking place in Montreal will unfold all the answers for the WWE Universe.
In case you missed it :