Things are not right within the Imperium right now. While Gunther is on the run of his life as the longest-reigning Intercontinental champion, his fellow team members Ludwig Kaiser and Giovanni Vinci are clearly not on the same page. It looks like they are on the edge of splitting up, as both members are at a cold war.
Things continue to turn obnoxious between Imperium members, as Ludwig Kaiser lost his singles match against Johnny Gargano. It was due to an unintentional distraction by Giovanni Vinci, which enraged Kaiser. Moreover, Vinci didn't get enough importance in the group, and it was clearly evident on his face.
Tension between both superstars was also seen on last week's episode of Monday Night Raw, when Gunther praised Giovanni Vinci after the latter helped Vinci win against Tommaso Ciampa. The Ring General implied that Vinci did his job, but Kaiser didn't. This made the German superstar a little jealous, as both men were trying to impress Gunther.
Next week, they will take part in a tag team turmoil match to determine the No. 1 contender for the tag team championship. It will be interesting for the fans to see whether they can coexist anymore as a tag team. Things might get pretty interesting between Imperim members next week on Raw.
Ludwig Kaiser shares a history between his dad and Bret Hart
Ludwig Kaiser didn't shy away from saying that his father had many wins over the legendary Bret "The Hitman" Hart earlier in his career. When the WWE Hall of Famer was younger and just started his career as a wrestler, he wrestled many times with Kaiser's father, Alex Deiter. The latter was also a prominent name in pro wrestling.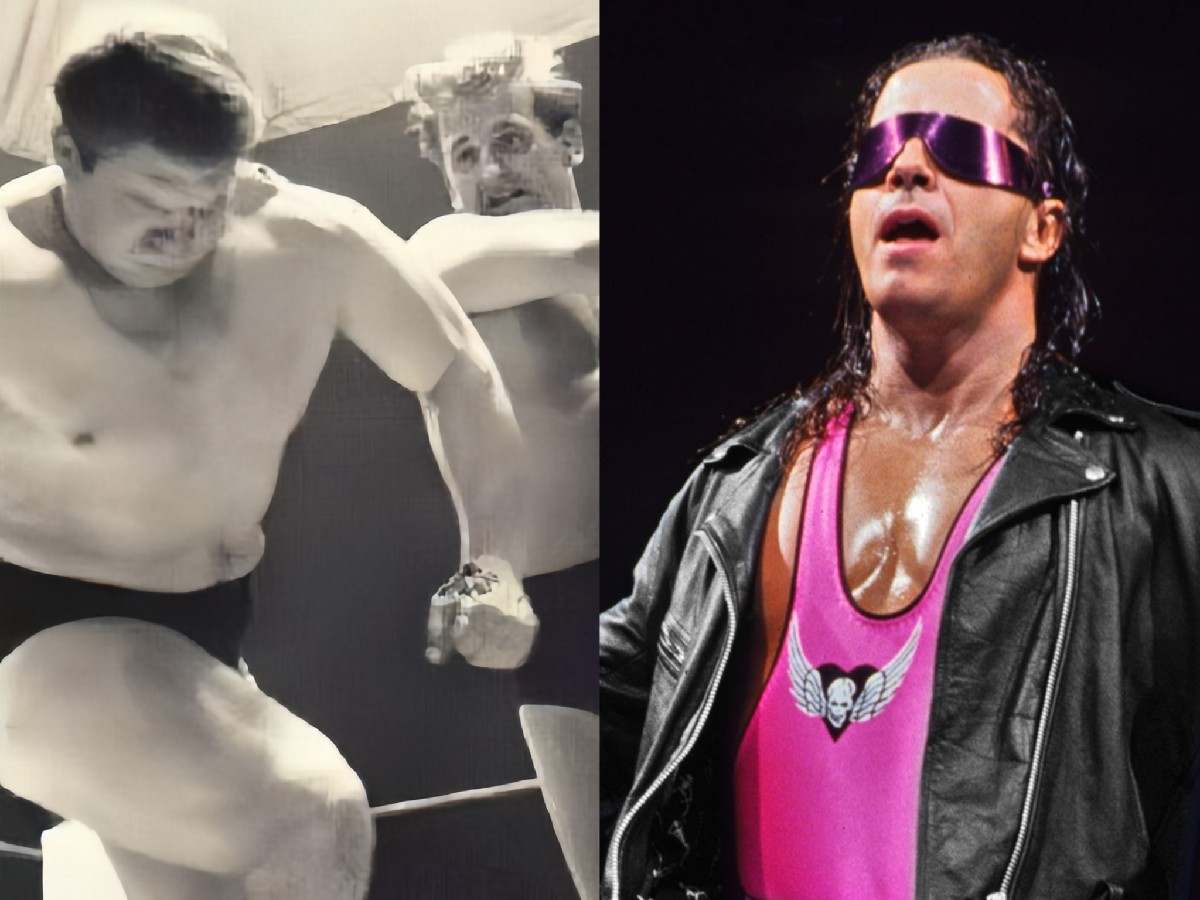 Ludwig and Gunther appeared on WWE's The Bump show. The Ring General was asked to rank previous Intercontinental champions. When Bret's name came up, Gunther didn't have any nice things to say. Even Kaiser didn't hold back and said that when Bret was just starting his career, his dad had beaten him so many times.
Don't you worry about it because you know when he was a young up-and-comer, he actually competed in Germany and got beaten several times by my dad. So he actually figured that out in advance for us, so don't you worry about that.

Ludwig Kaiser
Many fans were shocked by some of the things Gunther and Ludwig Kaiser said about the WWE legends. There was certainly some backlash, and it will be interesting to see if Bret Hart responds to any claims that Ludwig made.
In case you missed it: