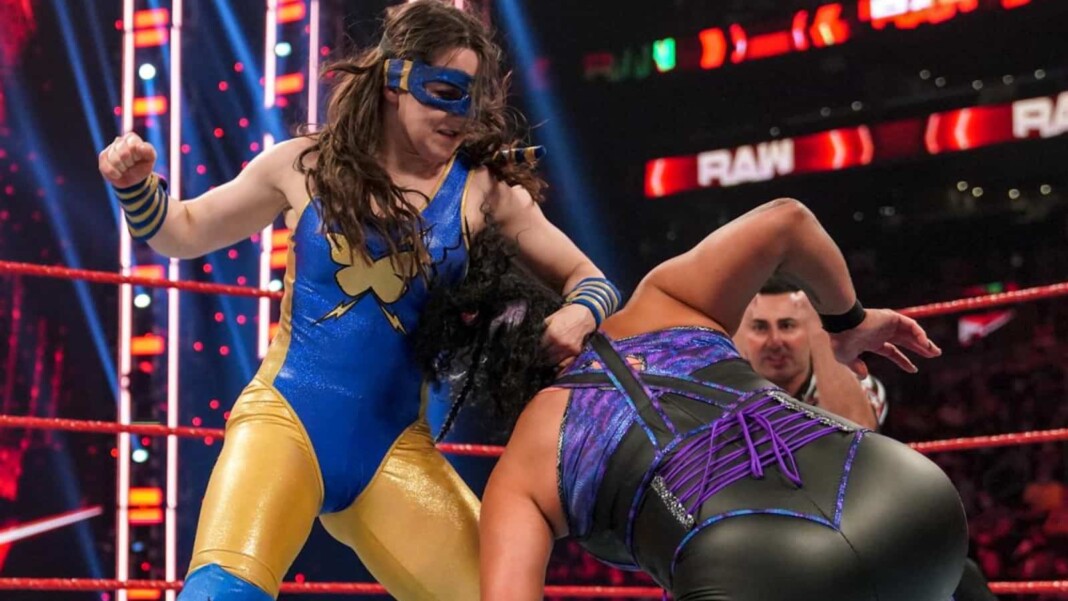 WWE Raw has been on the downfall for quite some time now. They have been trying to stack the card with surprises, in order to keep the fans entertained for the entire duration of 3 hours. WWE's Red-brand has been witnessing a constant fall in ratings, and had even lost to All Elite Wrestling, in the key-demographic numbers, last week.
This week, WWE went all out to ensure that a blockbuster episode was delivered. In fact, they even featured a successful cash-in of Big E's Money in the Bank contract and made him the WWE Champion. Despite all their efforts, the show had a major botch – which can be blamed on the Superstars, the referee and also the production team!
In the second hour of the show, Nikki A.S.H. faced Tamina in a singles match. But a fairly average match. suffered from a bizarrely botched ending. Nikki successfully hit a Tornado DDT onto Tamina. She went for the cover and Tamina visibly kicked out before 3, and yet the referee gestured to ring the bell!
This was not all. Despite the referee hinting that Nikki had won the match, Tamina's theme started playing and even the ring announcer announced Tamina as the winner. This made it quite clear that Tamina was scheduled to pick up the win, before the things went haywire.
After the match, the announcer acknowledged the mistake and clarified that Nikki had won the bout. Such a major bout couldn't have come at a worse time for WWE Raw, when they are going all out to deliver action-packed shows to show that why they are the world's biggest sports entertainment company.
WWE Raw has been trying to pack the card with major bouts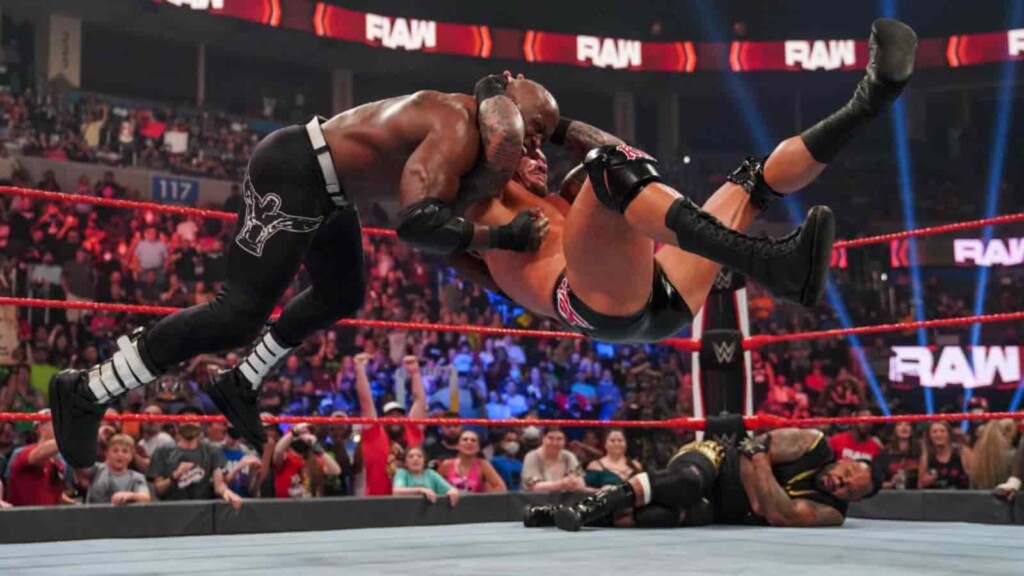 The card for WWE Raw has been receiving massive shuffles every week. Last week, the show majorly revolved around the Tag Team Turmoil match which would eventually lead up to the WWE Raw Tag Team Championship this week. But after the ratings saw a dip, WWE decided to shake things up.
The Raw Tag Team Championship match between R-K-Bro and The Hurt Business was pulled off the card. Instead, the WWE Championship match between Bobby Lashley and Randy Orton, which was originally scheduled for Extreme Rules, was moved up to Raw. But this was not all. It was announced well in advance that Big E will be cashing in his MITB contract and that's exactly what he did.
Also Read: Twitter reacts to the new WWE Champion Big E