Randy Orton is one of the greatest professional wrestlers to have ever stepped inside the ring. The Viper has held the WWE World title for a record 14 times, second-most in the history of the company, and is still going strong. Orton currently holds the RAW Tag Team Championship along with Riddle.
Throughout his career, the "Legend Killer" has been playing a Heel character. He has played the role so convincingly and for so long, that fans often forget that this is just a character that Orton has been playing on screen. Randy Orton is a loving husband and a doting father of 5 in real life.
The loving father in him made an appearance after the latest episode of WWE Raw went off air. Seemingly, a dark match involving Orton, Riddle, Jeff Hardy, Big E, King Woods, Cesaro, Ricochet and Drew McIntyre took place for the live audience. Post the match, Orton got his youngest daughter – Brooklyn into the ring.  
The 14-time World Champion informed the audience that it was daughter's 5th birthday and he wanted them to sing "Happy Birthday" for her. All the Superstars in the ring joined in as the entire arena sang the song for the birthday girl. Ryan Satin took to Twitter to share a video, which was captured by an audience member.
Randy Orton and Riddle might eventually feud against each other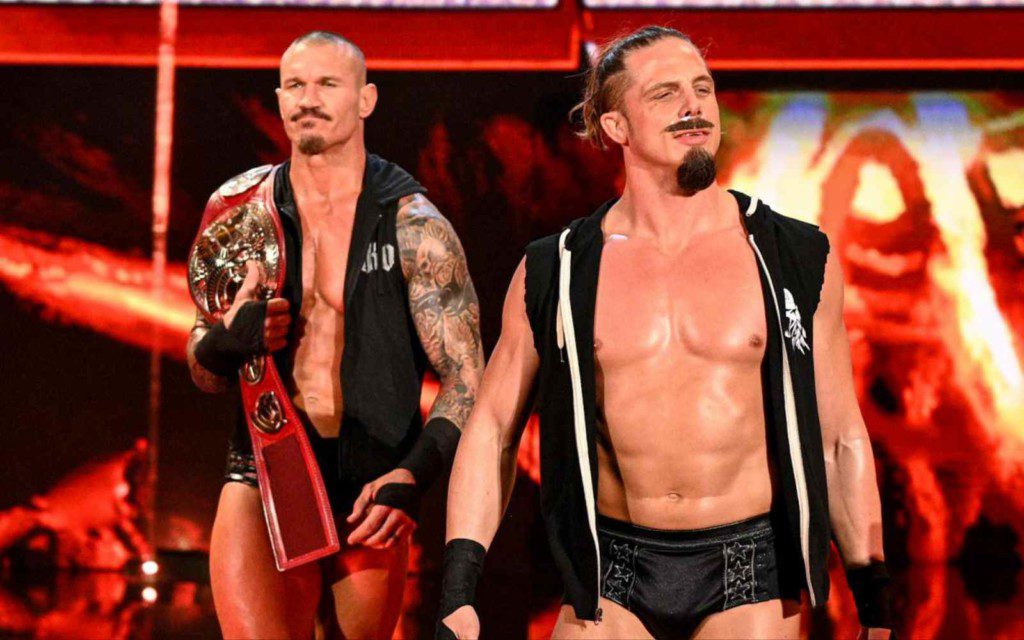 Randy Orton and Riddle currently hold the Raw Tag Team Champions. While Orton was excelling as a top singles heel for the company, teaming up with Riddle brought something fresh to the table. Reportedly, Orton is himself quite a big fan of this unusual team.
While the WWE Universe is loving this team of RK-Bro, a massive feud between these two Superstars is inevitable down the line. But considering how successful this team is, it is quite unlikely that the break up is happening anytime soon. But we could see them colliding as early as Wrestlemania 38!
Also Read: Fan attacks Seth Rollins during WWE Raw