Brock Lesnar shocked the WWE Universe, when he won the WWE Championship at Day 1. He was initially scheduled to be a part of the Universal Championship match against Roman Reigns. But Reigns tested positive for Covid hours before the event and consequently, Lesnar was added to the WWE Championship match.
In a Fatal-5 way match, Lesnar defeated Big E, Bobby Lashley, Seth Rollins and Kevin Owens to kick off his sixth reign as the WWE Champion. Hours later, Bobby Lashley emerged as the No.1 Contender to his title, setting up a dream match for Royal Rumble. The two juggernauts of the professional wrestling industry collided for the first-time ever.
It was a battle of equals for a major part of the match. Both the Superstars delivered several of their signature moves. The WWE Universe loved watching the two behemoths exchange German Suplexes one after the other. But Brock Lesnar came really close to winning the match, but the referee came in the way during a move and was knocked down!
Lesnar delivered an F5 to Lashley, which took down the referee too. The Beast Incarnate went for the cover, and could've easily won, but there was no referee to count it! Universal Champion Roman Reigns capitalized on the opportunity and speared down the WWE Champion. He stared at his former Special Counsel, who shockingly turned on Lesnar and handed the title to Reigns!
Roman Reigns slammed the title on Lesnar's face, and left the ringside, once again with Paul Heyman by his side. Soon a new referee ran in, but the damage was already done. Lashley went for the cover and ended Lesnar's reign as the WWE Champion.  You can checkout the moment of betrayal here:
Brock Lesnar vs Roman Reigns for Wrestlemania is back on track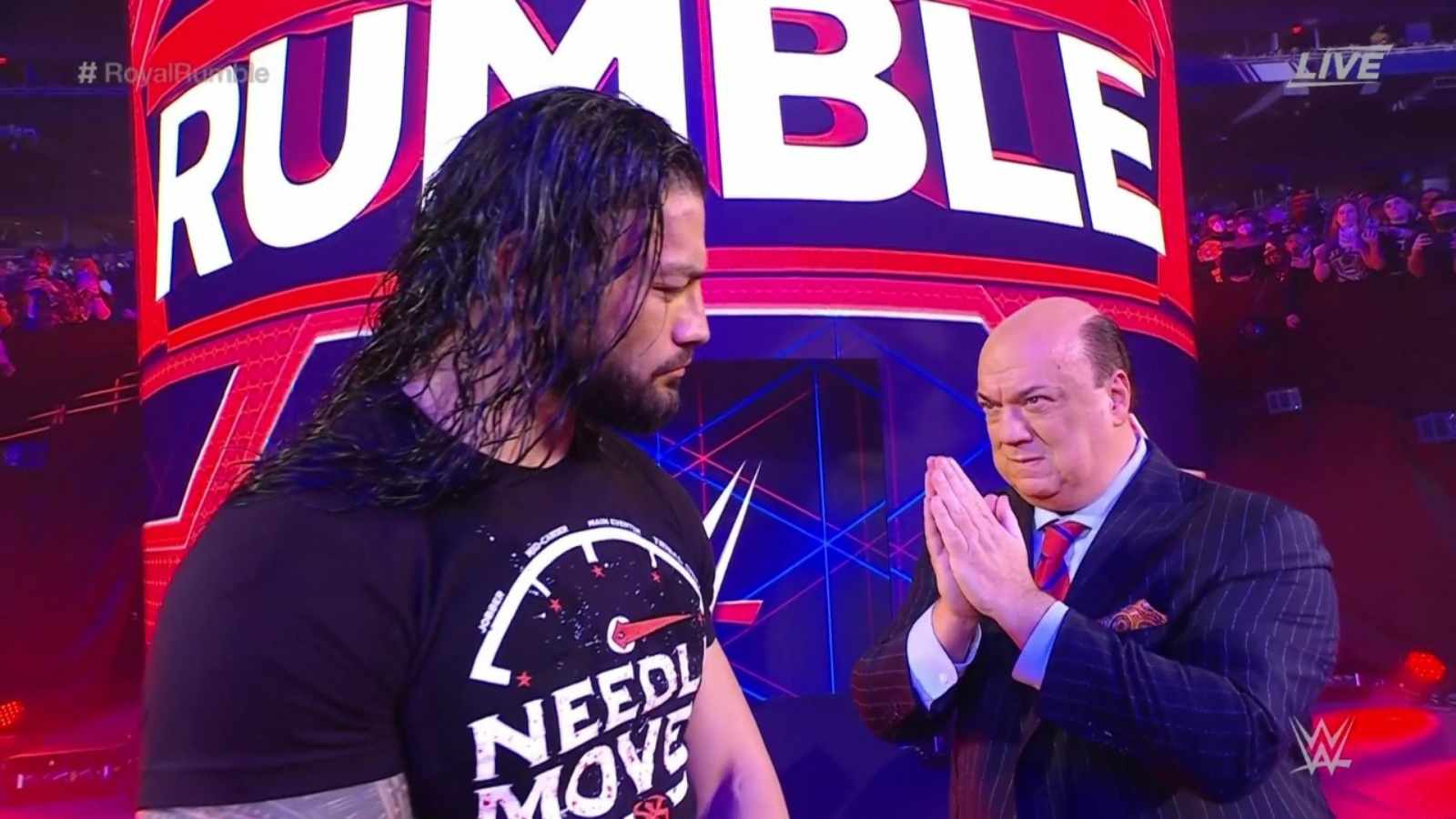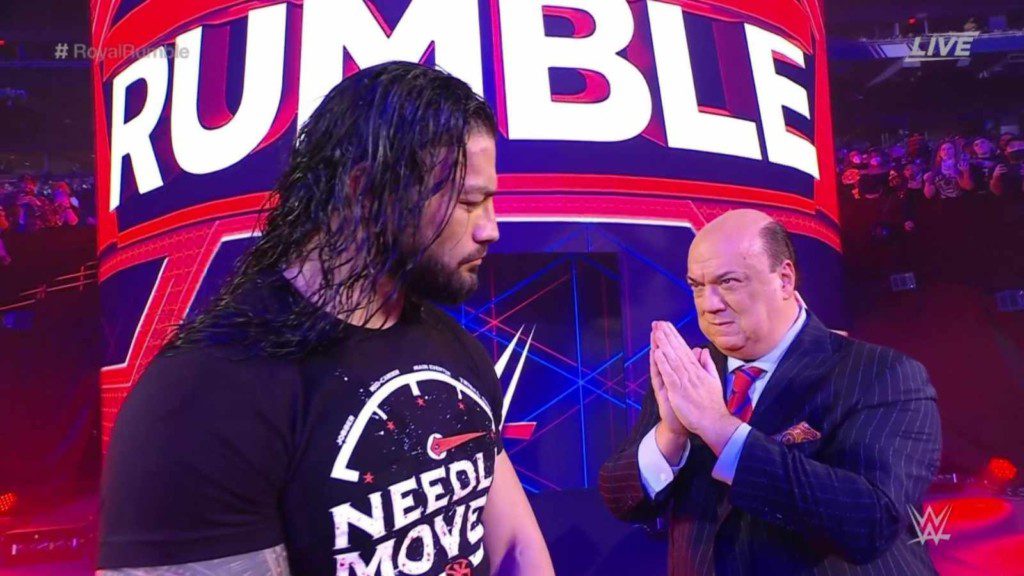 With Roman Reigns retaining his Universal Championship and Brock Lesnar losing the WWE title, the long-rumored Wrestlemania 38 match is back on track. When Lesnar had won the title at Day 1, it was being speculated that Reigns might lose his title or we might get a Champion vs Champion match.
With Paul Heyman once again jumping ships, things have gotten all the more interesting. On the upcoming episode of Smackdown, they might reveal that it was the Tribal Chief and his Special Counsel's plan all along.
Also Read: WATCH: Roman Reigns recreates the iconic moment "The Shield" broke up