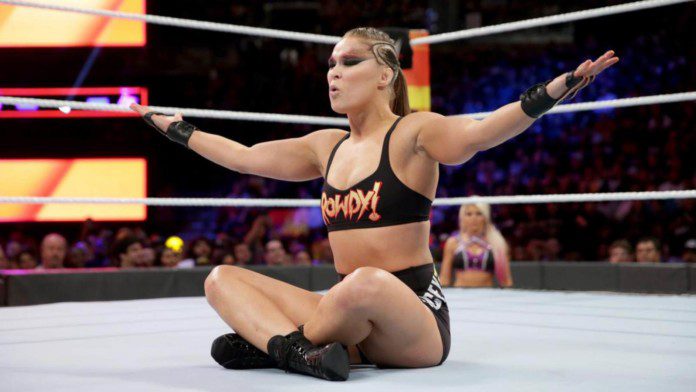 American actress and professional wrestler Ronda Rousey has gained a huge following because of her supremacy over fighting in both UFC and WWE. The 'Rowdy' of WWE has put her hands on the Raw Women's Championship belt in 2018 and continued her domination over it for a record 231 days.
In her short tenure in WWE, she has established herself as the most dominating female wrestler in the women's division. She even outclassed the colossal wrestler like Triple H in Wrestlemania 34 with her mesmerizing strength and agility. She is the only female fighter to work on both UFC and WWE. This Mixed Martial Artist is famous for her incredible striking ability which has neutralized attacks from opponents. Her fighting skill not only helped her out in-ring but also in her personal life against one of her former boyfriends.
Reason behind Ronda Rousey's actions against her boyfriend!
In her autobiography 'My Fight/Your Fight', released in 2015, Ronda Rousy shared an incident with her former boyfriend. She mentioned her boyfriend as 'Snappers McCreepy' and did not bring forth his real name. However, she described a violent incident that occurred between them when Ronda Rousey caught him taking her nudes without her knowledge. She described the incident as "I deleted the photos. Then I erased the hard drive. Then I waited for Snappers McCreepy to come home from work. I stood frozen like a statue in his kitchen, getting angrier and angrier. I started cracking my knuckles and clenched my teeth. The longer I waited, the madder I got. Forty-five minutes later, he walked in the door. He saw my face and froze. He asked what was wrong and when I didn't say anything, he started to cry. I slapped him across the face so hard my hand hurt."
After a long quarrel, that guy blocked Ronda Rousey's path and that's when Rousey's fighting skill came in handy. She writes "He wouldn't move. I punched him in the face with a straight right, then a left hook. He staggered back and fell against the door. … I slapped him with my right hand. He still wouldn't move. Then I grabbed him by the neck of his hoodie, kneed him in the face, and tossed him aside on the kitchen floor."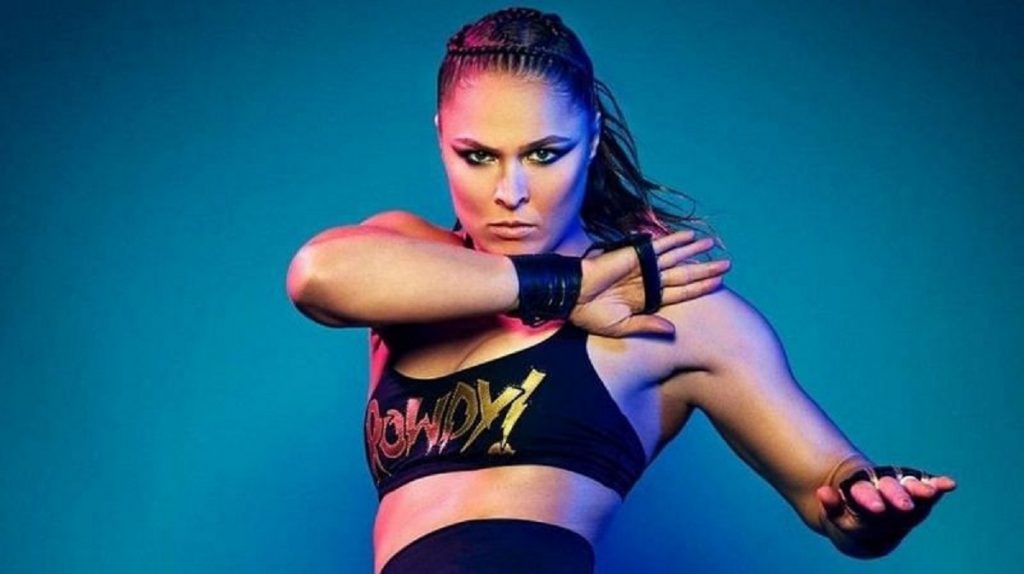 Rousey then went to exit from there by car but that guy jumped into the passenger seat and grabbed the steering wheel. But again Rousey overpowered him. She writes, "I walked around the car, pulled him by the neck of the hoodie again, dragged him onto the sidewalk, and left him writhing there as I sped away."
Rousey received praises for her bravery, but a group of people mentioned it as the manifestation of 'domestic violence' on her part. Some linked this controversial event to Floyd Mayweather Jr's incident where he had to stay behind the bars for almost two months for committing domestic violence.
However, the wrestling fans are eager to witness a blistering return of Ronda Rousey overcoming the horrific finger injury she has suffered recently. We, as wrestling fans can just enjoy her exciting in-ring performance and should not jump to any conclusion regarding this controversial event.
Read Also- Is Bianca Belair's hair real? Know the Interesting details