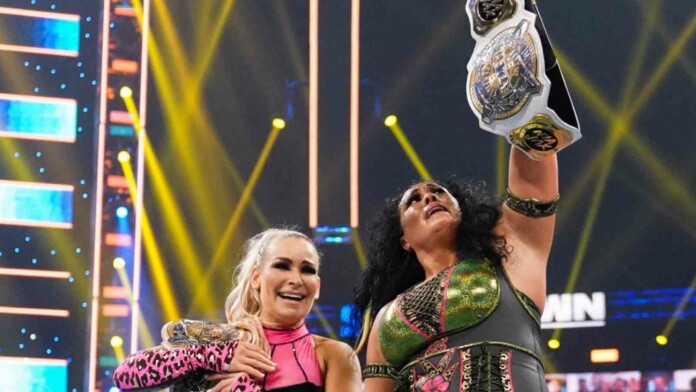 After a long feud, which began way before Wrestlemania 37, Natalya and Tamina finally managed to conquer Shayna Baszler and Nia Jax, to be crowned the new WWE Women's Tag Team Champions. The Wrestlemania rematch between the two teams took place on the latest episode of WWE Smackdown.
Tamina pinned Nia Jax to win the match. The loss resulted in the end of Nia Jax and Shayna Baszler's 103-day reign as Tag Team Champions. On the other hand, the loss helped Tamina earn her first major title in WWE.
Reginald, like always tried to distract Natalya and Tamina in the initial stages of the match, but the advantage just lasted for a few minutes. Reginald was barred from the ringside by the referee. Once the odds were evened out, Tamina and Natalya won the hard-fought battle.
There are numerous Tag Teams on the women's division who are after the title. Natalya and Tamina's opponents from Night One of Wrestlemania 37 – The Riott Squad, Mandy Rose & Dana Brooke, and Lana & Naomi – are all in contention for the title.  
Twitter reacts to the new Champions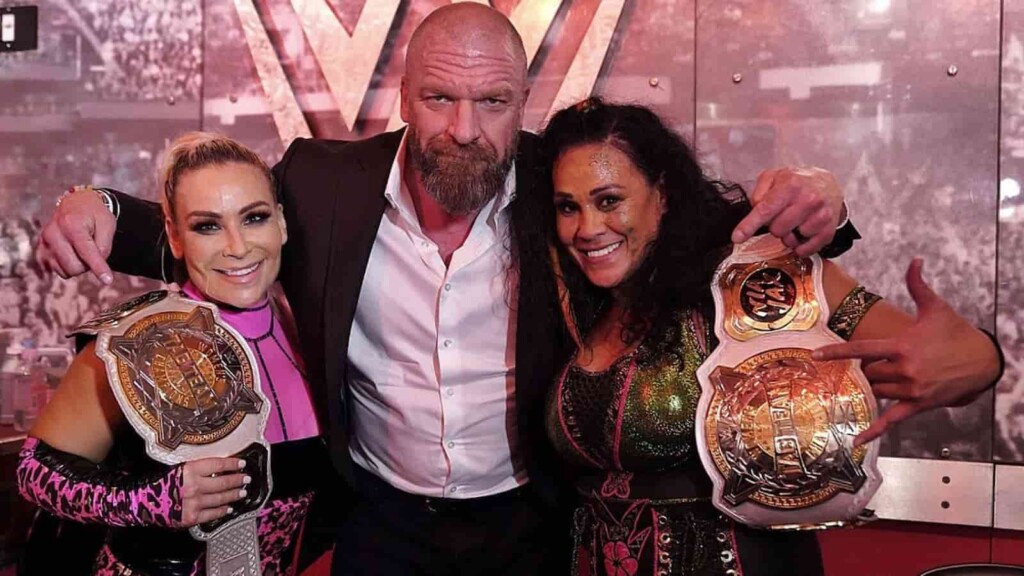 As soon as Natalya and Tamina were crowned as the new Champions, Twitter erupted with congratulatory tweets. Natalya too announced to the world that the statement makers, bone breakers are now title takers.
Also Read: ECW legend New Jack passes away; Wrestling world reacts