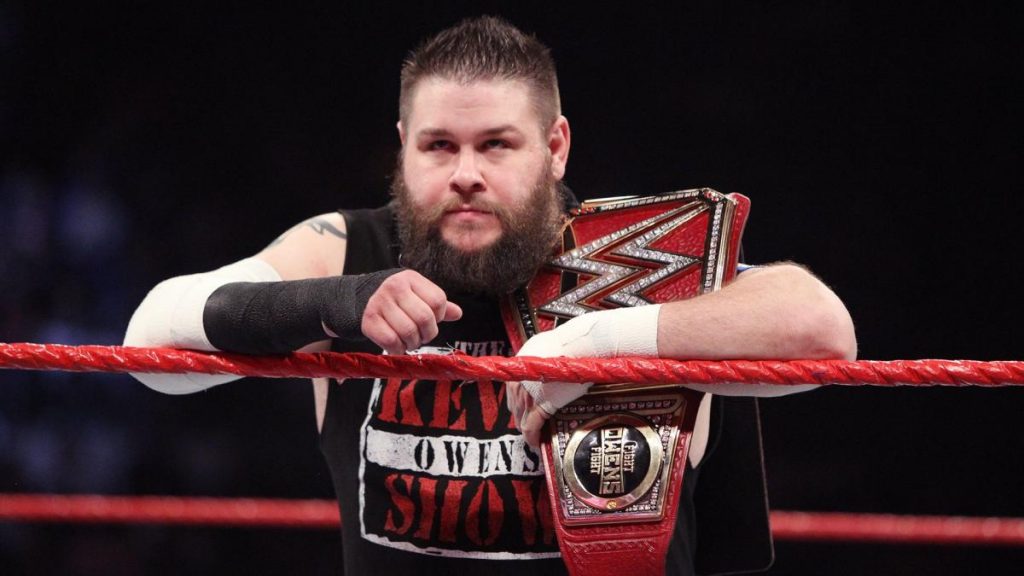 WWE provided an opportunity to the WWE Universe to be the Smackdown General Manager. This is regard to a tweet from WWE's official Twitter handle. WWE posted a tweet, with a fantasy scenario. For each Championship, WWE asked the fans to select a challenger.
When Kevin Owens saw the tweet, he wasn't too thrilled. The reason being, that he was put as an option in the Intercontinental Championship category. Owens pointed out to WWE that he has been put in the wrong category. He wanted to indicate that he deserved to be a challenger for the Universal Championship.
But Owens did clarify, that given the opportunity he would love to be a challenger for the Intercontinental Title as well. Raw superstar identified an opportunity to troll Owens. He was quick to reply that Owens was indeed in the wrong category. He does deserve to be the Smackdown Women's Champion.
A former Universal Champion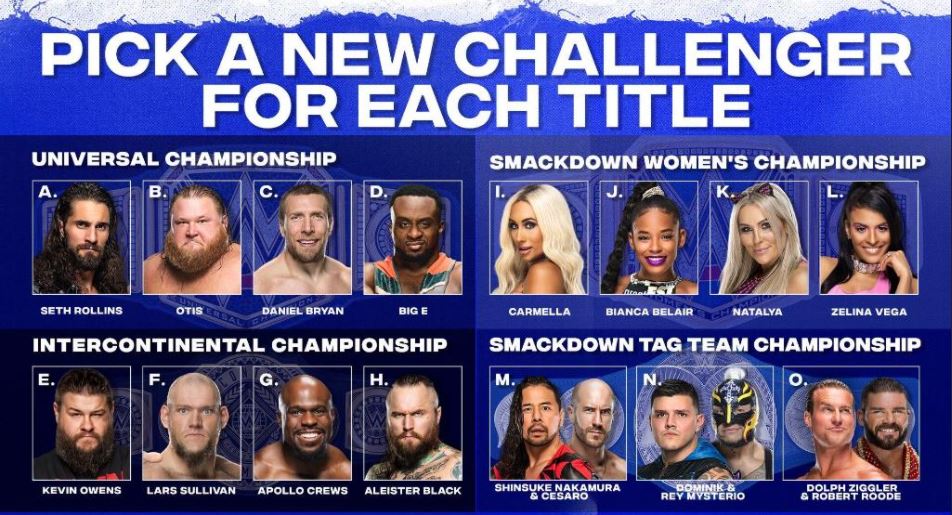 Kevin Owens held the WWE Universal Championship for months, before losing it to Goldberg, in 2017. Considering, Owens has experienced being at the top of the WWE roster, the IC Title seems unsatisfactory. Interestingly, Owens is currently not a part of any of the Championship feuds. Instead, his feud with "The Fiend" Bray Wyatt has just recently begun. Considering that both these wrestlers are powerhouse performers, this feud has potential to become something big.
The Universal Championship, is currently with The Big Dog, Roman Reigns. The challenger for the title is his cousin, Jey Uso. They have an "I Quit" match scheduled for Hell in a Cell. On the other hand, the Intercontinental Championship is with Sami Zayn. He just defeated Jeff Hardy and AJ Styles, to bring an end to the story of multiple titles.
Also Read: Goldberg eyeing WWE Universal Championship