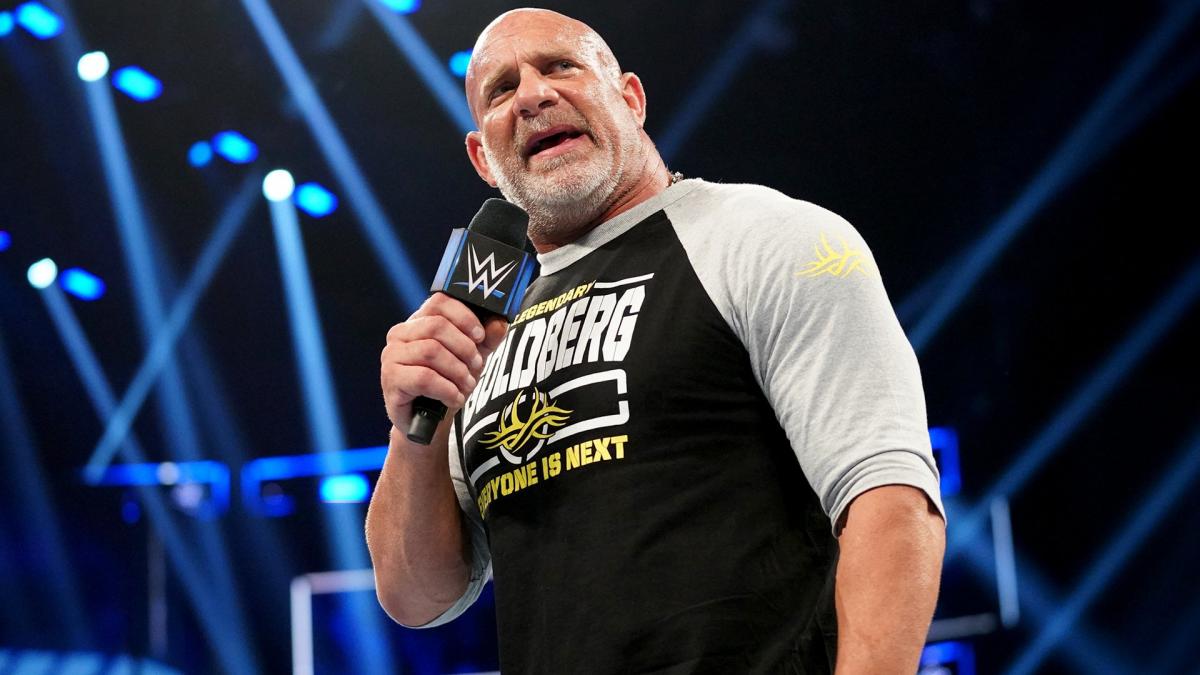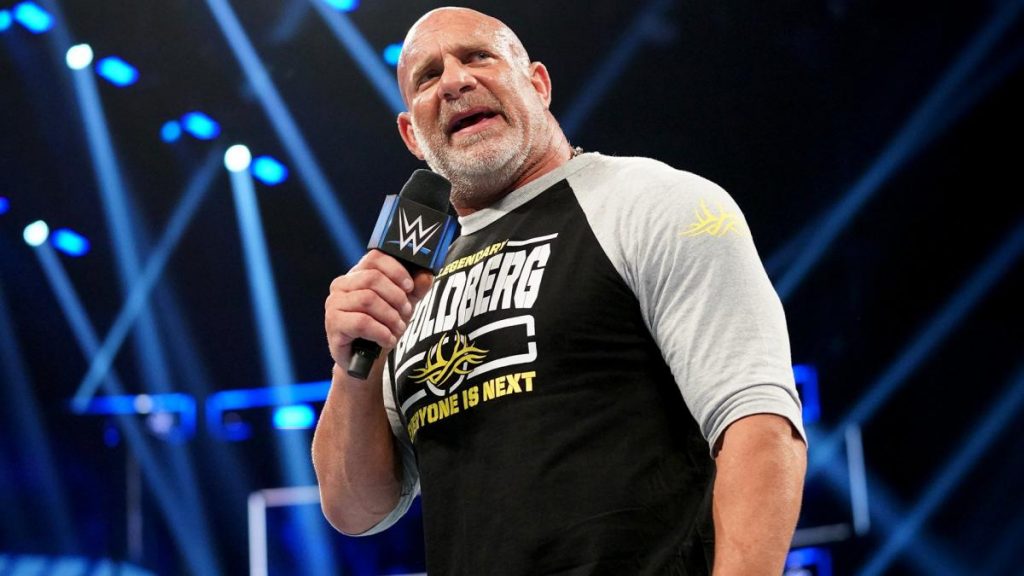 Goldberg was last seen at Wrestlemania 36. He faced "The Monster Among Men" Braun Strowman. Strowman defeated him, to be crowned the new WWE Universal Champion.
Goldberg has been, since the last few years, appearing only for PPV matches. In recent times he feuded with Brock Lesnar. His match with The Undertaker at The Crown Jewel, is infamous for its botches. Other than that, he returned to defeat "The Fiend" Bray Wyatt, for the WWE Universal Championship.
Challenging Roman Reigns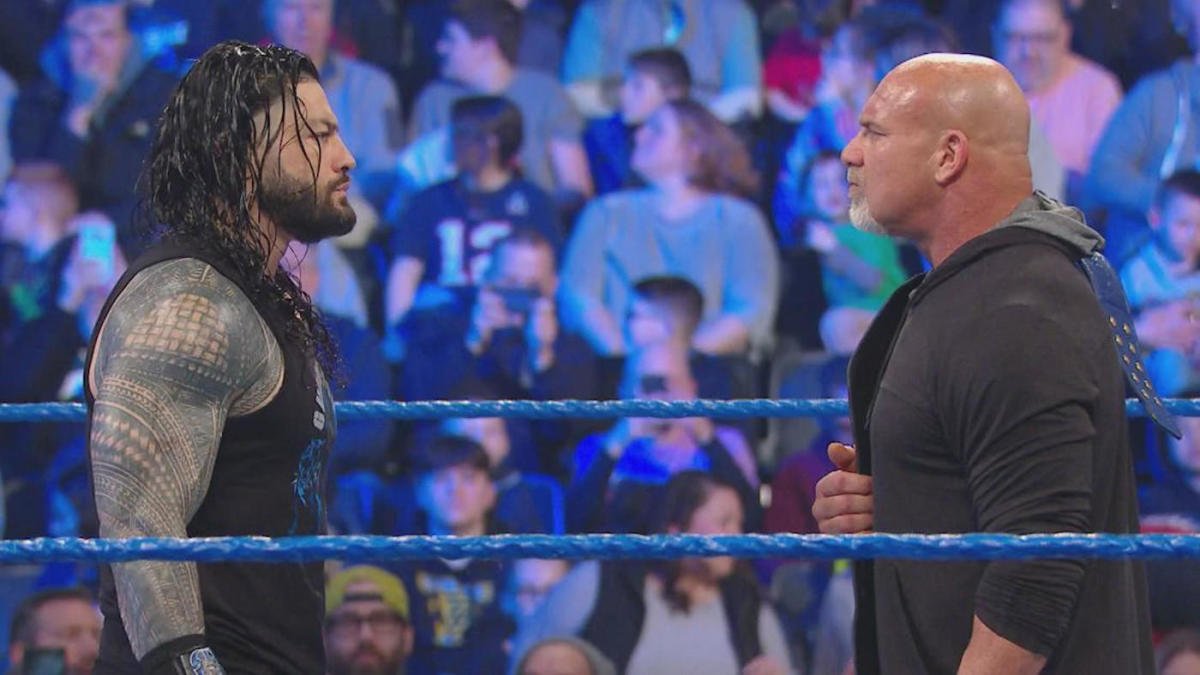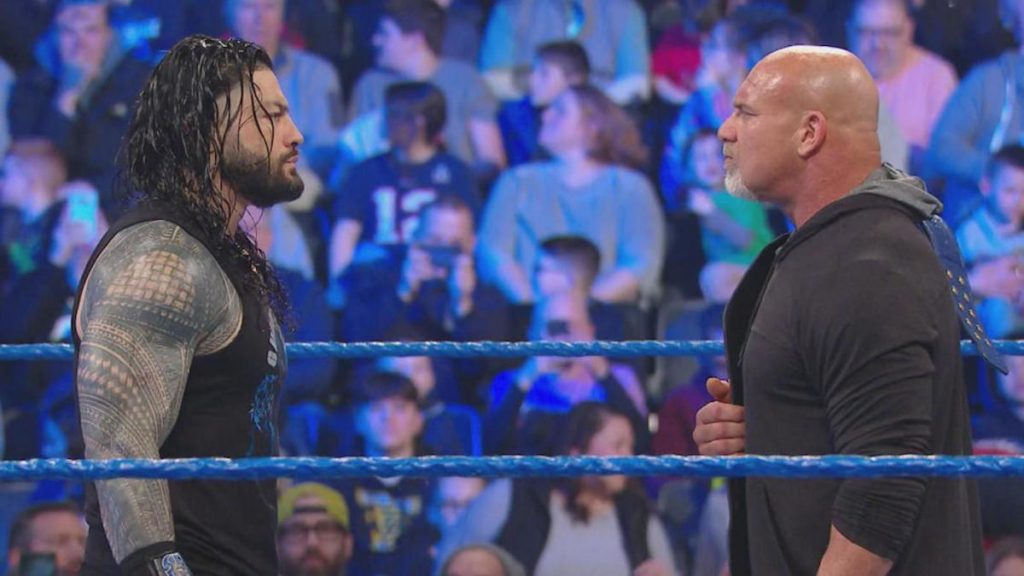 On 16th October 2020 episode of Smackdown, it was the season premiere. The Universal Championship was put on line. Roman Reigns was facing Braun Strowman. Prior to the premiere, Goldberg put out a post on Instagram regarding the same. He put out a picture of himself with Reigns and Strowman facing off each other. A part of the caption read "To say I have interest in tonight's Universal Championship match is an understatement…"
WWE's official Twitter handle also shared a screenshot of the same post. Now this could indicate that Goldberg is returning to get his Smackdown gold back. Plus, WWE reposting this could mean that they are trying to hype up his return.
In the same post, Goldberg also said that he would be present at the premiere. Fans were expecting him to be present virtually in the Thunderdome. But he was not spotted at the event. Goldberg had mentioned in his previous interviews, that his plans with WWE for 2020 had been put on hold due to the pandemic. But he also ensured that he still has some WWE matches left in him.
Goldberg was the Universal Champion till Wrestlemania 36. He was scheduled to face Roman Reigns. But as the Covid-19 outbreak disturbed the WWE schedule, Roman Reigns took a break from WWE. Braun Strowman replaced Reigns.
As the things turned out, Strowman defeated Goldberg. Since then, Roman has won the Universal Championship. He is currently feuding with his cousin Jey Uso for the Championship. They face each other again at Hell in a Cell in an "I Quit" match. The PPV airs on 25th October, 2020.
Also Read: WWE Smackdown Results – 16/10/2020 (Season Premiere, Two Championship Matches