Rafael Nadal did the unthinkable, as he came back from two sets behind to claim his second Australian Open title. Australia is a place where Nadal has had most of his heartbreaks, ever since he claimed his first Australian Open title in 2009, defeating Roger Federer in the finals.
Now, after four final losses in Melbourne, he has finally completed his Double Career Grandslam with a five set win over Daniil Medvedev in the finals on Sunday. The world number two ranked Russian was all set to take home his second consecutive major after going two sets up. But, Nadal had other plans and completely changed his style of play in the last three sets.
Much like several tennis legends, even Martina Navratilova could not believe as to the magic that the Spaniard produced on court on Sunday. The 35-year-old struck balls with more venom in the final three sets, as Medvedev was made to work hard for every point.
Also Read: 'Truly a magical night!' Stefanos Tsitsipas reflects on an 'intensely lived' Australian Open final clash between Rafael Nadal and Daniil Medvedev
Martina Navratilova applauds 'History Maker,' Rafael Nadal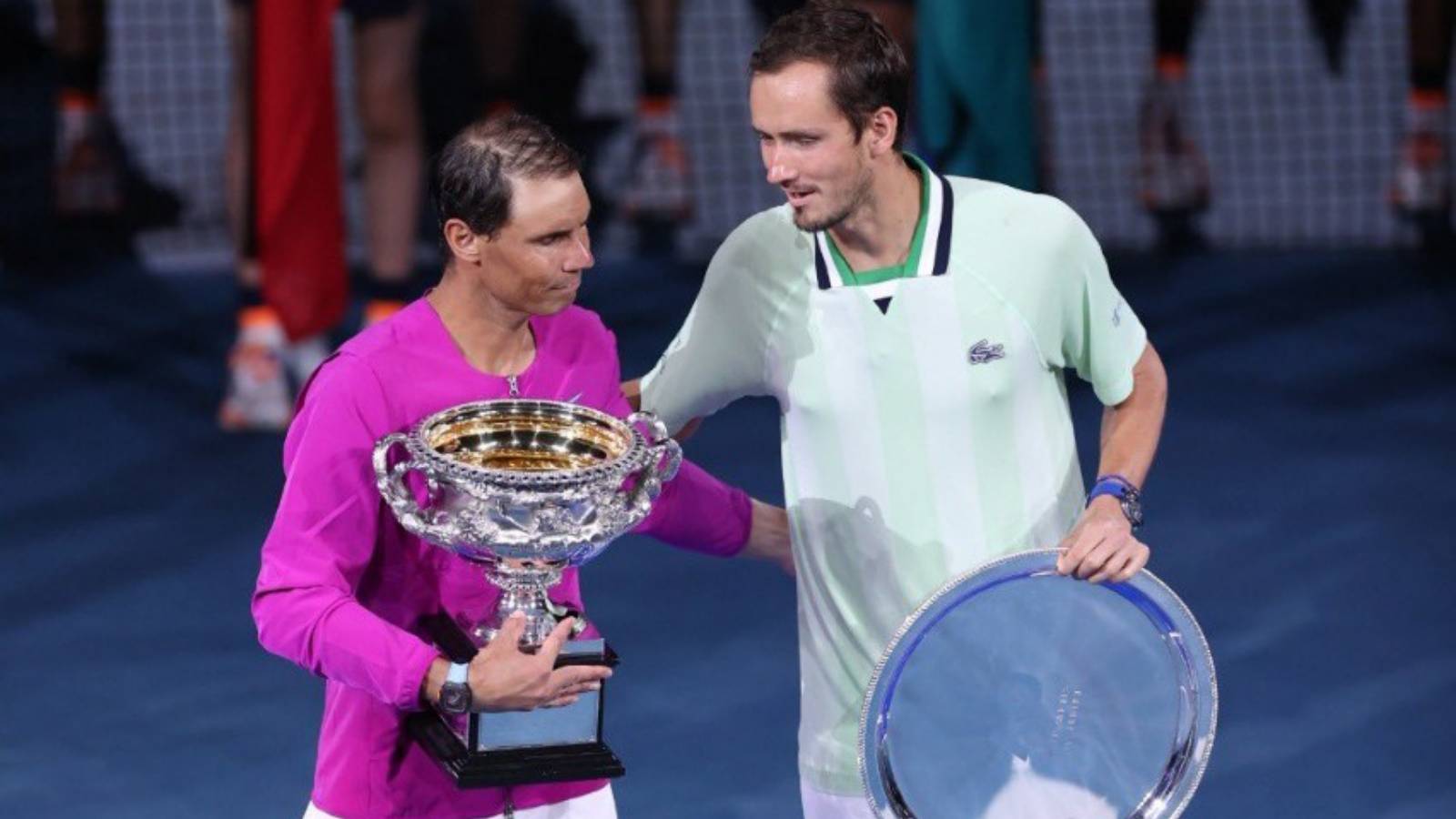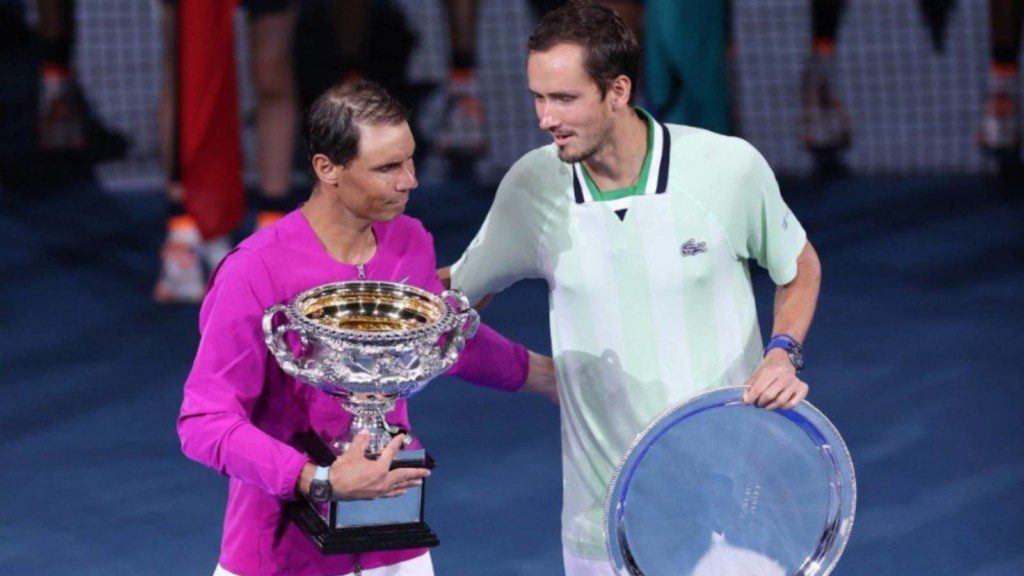 With his second Australian Open title, Rafael Nadal moves to 21 major titles, and becomes the first male player to reach this figure. His rivals, Roger Federer and Novak Djokovic remain tied on 20 majors, as Nadal takes the advantage in the GOAT race.
Martina Navratilova wrote on Twitter that making history is never easy, but time and time again, Nadal has kept doing rewriting history books. The American tennis legend believes that the Spaniard is not done yet, as he vows to defend his title in Australia in 2023.
"Rafael Nadal what an unbelievable effort by you! Making history is never easy and you are not even done yet!!! Congratulations Champion!!!! 21," Navratilova wrote.
Rafael Nadal will now look to extend his Grandslam record at French Open in May-June this year. The Spaniard is well poised to win his 22nd major in Paris, and a 14th overall French Open title.
Also Read: Latest ATP Rankings post Australian Open 2022: Novak Djokovic still at top, Rafael Nadal solidifies his position