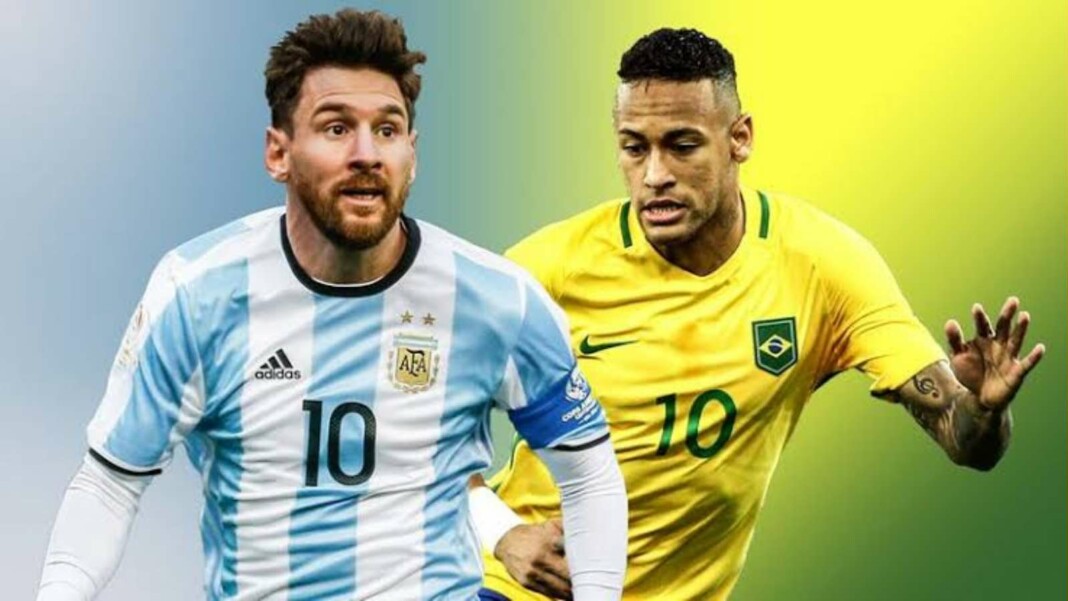 Copa America is the highest level of continental competition amongst footballing nations in South America, and the ten CONMEBOL members are currently battling to be champions of the tournament. Divided into two groups of five, the heat truly begins to turn up when the knockout phase starts. In the highest of intensities, put under immense pressure and under the scrutiny of the whole world, only the best turn up and perform.
Here's the Copa America most valuable XI
Goalkeeper: Alisson Becker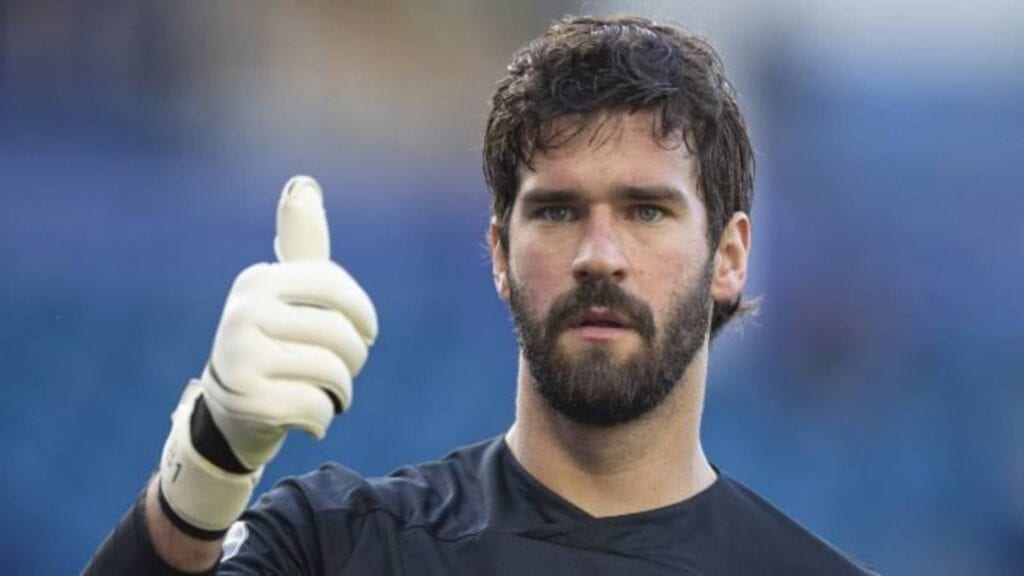 Somewhat unsurprisingly, the top valued 'keeper of the Copa America is Brazilian Alisson Becker at €60 million. Despite having a somewhat disappointing season with Liverpool, with a fair share of unfortunate injuries and errors in judgement, the 6'3 tall shot-stopper's quality is undeniable. Back in the 2018/19 and 2019/20 seasons, he was instrumental in Liverpool winning the Champions League and Premier League back to back, and he will be looking to win the Copa a second time with Brazil after emerging victorious in the 2019 edition.
Centre-backs: Eder Militao, Marquinhos and Jose Gimenez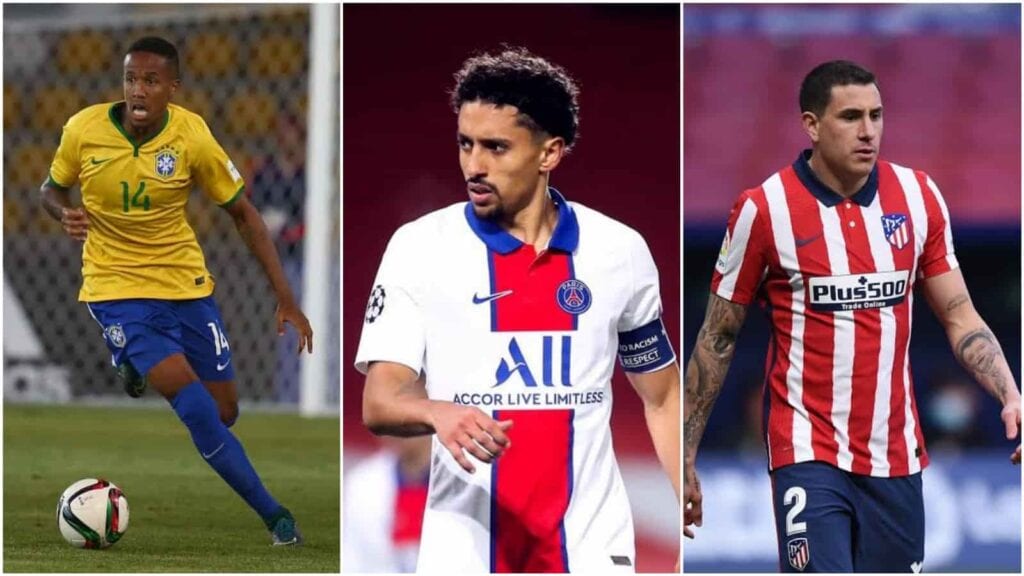 Eder Militao's talent was evident from a very young age, and Real Madrid signing him at just 21 was proof enough to dispose off the few doubts lingering over his capabilities. Having played alongside the likes of Sergio Ramos and Raphael Varane already, the future is bright for the €40 million rated center-back.
Marquinhos is has been one of the top defenders in the world ever since he shifted to the backline from his initial position of defensive midfield. Priced at €75 million, it would take quite some negotiating to get the Brazilian off PSG's hands before his contract expires in 2024. With Alisson behind him and playing alongside Eder Militao, Brazil's defence seems unbreachable on paper.
Jose Gimenez, the Uruguayan centre-back, has been a rock at the back for Atletico Madrid since his move in 2013. Paired with Diego Godin at both club and national levels till a couple of seasons back, Gimenez developed into one of the best defenders in world football and his €60 million price tag is justified by his performances.
Midfielders: Casemiro, Fabinho and Federico Valverde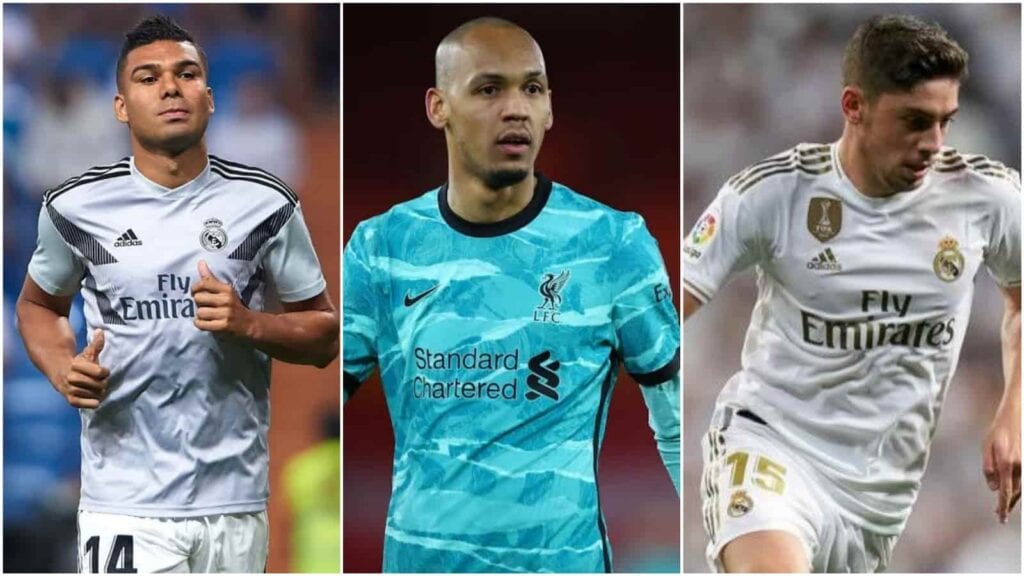 Casemiro is one of the legendary Kroos-Casemiro-Modric trio that won three Champions League in a row for Real Madrid. The fourth entry in this lineup from the Spanish capital, and third from the team in white, Casemiro still has a few more years left his tank. The 29-year-old commands a value of €70 million, and looks set to see out the majority of his career at his current club.
Fabinho's presence may not be noticed much but his absence was certainly felt this season as Liverpool failed to cope with injuries to many of their first XI players. The tall defensive midfielder exudes calmness and simplicity, quickly becoming a fan favourite at Anfield since his 2018 move. He is valued at €60 million by the site, and will be looking to drive it up higher with his performances next season.
Fede Valverde burst onto the global stage in stunning fashion for the Los Blancos, with his seemingly bottomless reservoir of energy and endless running perfectly complementing the styles of the other Real Madrid midfielders. At 22, he is definitely one to watch out for as his price tag has risen to €65 million, and will continue to rise up if he keeps performing at the same level.
Wingers: Neymar Jr and Lionel Messi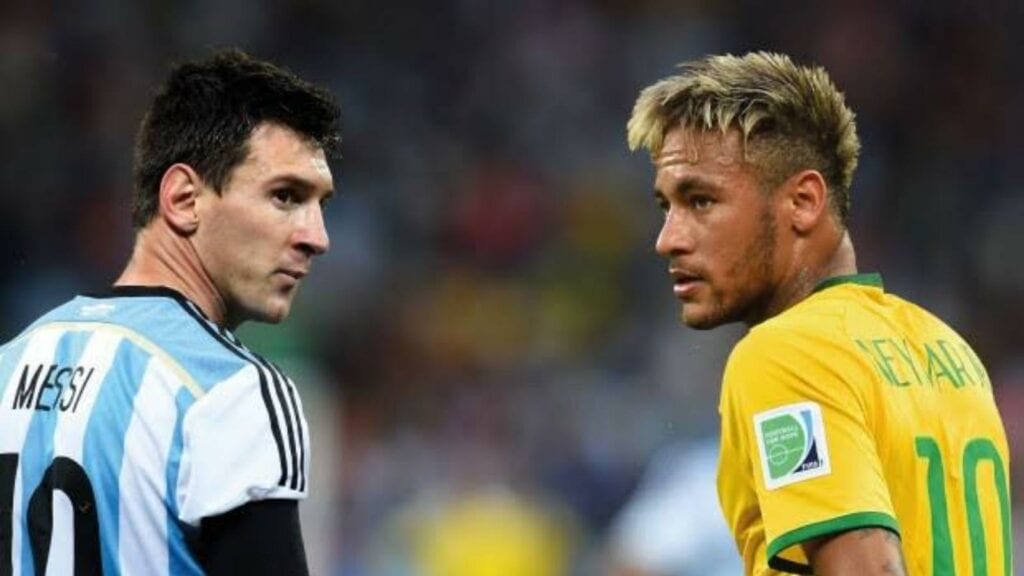 The one man who needs no introduction occupies the right-wing spot in this XI. The timeless Argentine is considered one of the greatest ever to grace the sport, and having a value of €80 million even at thirty-three years of age tells us enough about his limitless quality. Lionel Messi is out to collect the one missing piece in his huge trophy cabinet -an international trophy -and looks in prime form to collect it at long last in the form of the Copa America 2021
One of the most mercurial talents in world football, and already attaining close to legendary status at just 29 years of age, Neymar is the costliest footballer in this lineup at €100 million. His cheeky dribbling moves and irrepressible passing triangles in the MSN era convinced PSG to pay €222 million for his services, and he has since racked up 139 goals and assists for the French club in 116 appearances. He would be looking to guide heavy favourites Brazil to their second Copa America in a row with an enviable support cast all around him.
Forwards: Lautaro Martinez and Gabriel Jesus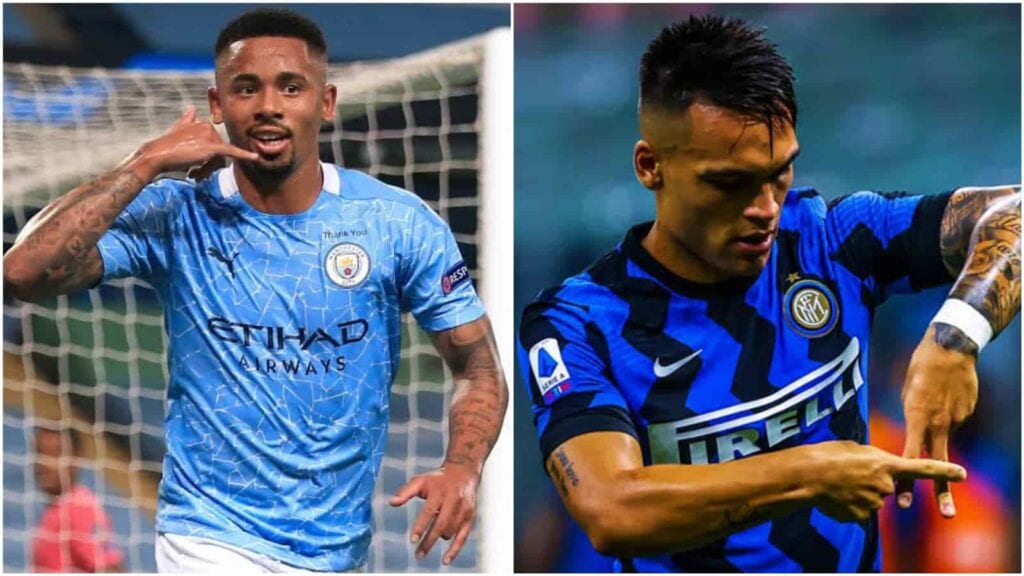 €80 million rated striker Lautaro Martinez has been firing on all cylinders for his club this season, scoring seventeen goals in the league as Inter Milan won the league ahead of city rivals AC Milan. He would look to continue in the same vein of form for his country too as Argentina look for their first Copa America in a long time.
Gabriel Jesus has been one of Pep Guardiola's favourites at the Etihad ever since he moved to Manchester from Brazil, but this season has been a rather difficult one for him. With the manager choosing to play a false-nine over a striker, he has spent most of the season on the sidelines: however, he'd be raring to go for his country. The €60 million striker closes out a Brazil-heavy lineup of the most valuable stars in the competition.
Also Read: Neymar set to miss the Tokyo Olympics