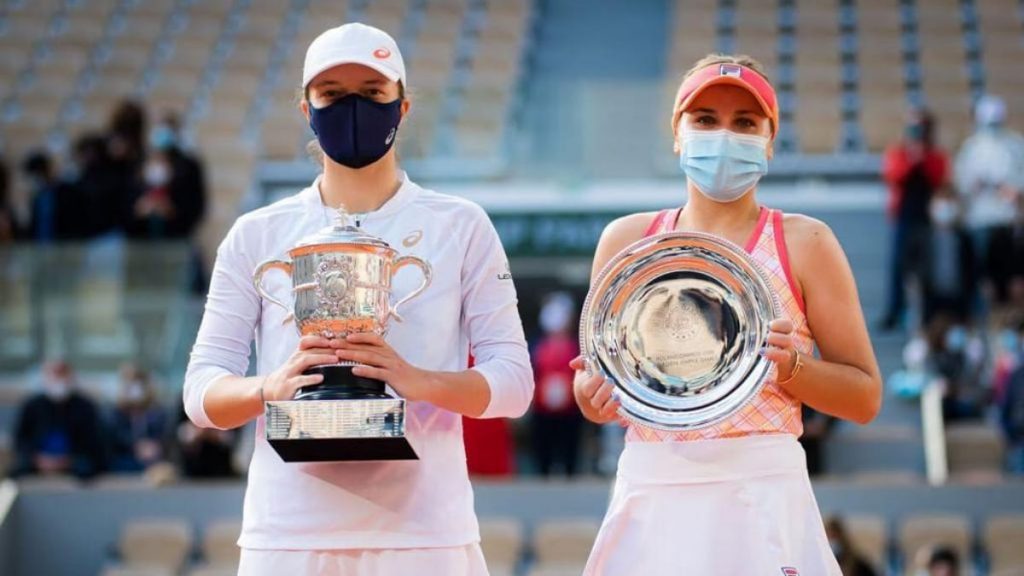 Sofia Kenin was downed by Polish sensation Iga Świątek in the finals of the French Open 2020. Świątek defeated Sofia 6-4, 6-1.
Kenin has had a great run at the Grand Slams this year. She managed to get her maiden Grand Slam title at the Australian Open 2020. She also managed to make it to the 4th round of the U.S Open 2020.
After suffering an astonishing loss of 6-0, 6-0 to Victoria Azarenka at the Italian Open 2020, the American champ didn't have high hopes ahead of her Roland Garros appearance.
Kenin however, came within inches to bagging her second Grand Slam title in the very next tournament.
She found her footing gradually at the French Open. Kenin made her way to the finals after having fought some tough battles against players like Petra Kvitova and Fiona Ferro.
"All credit to her" Sofia Kenin applauds Iga Świątek's impressive French Open run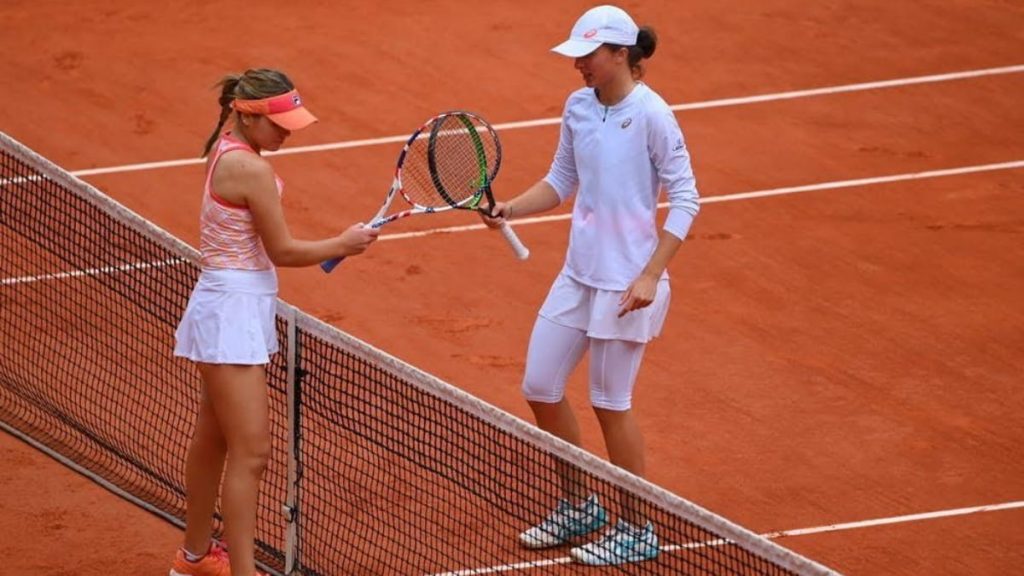 In her Roland Garros Press Conference, Sofia gave credit to her vanquisher for the incredible achievement. Kenin said, "She (Świątek) obviously played a really good match. She's really hot right now, playing some really great tennis."
"A few things just didn't go my way. I'm not going to use this as an excuse, but my (left) leg obviously was not the best. She's had a great run, great tournament. All credit to her," she continued.
At 19 years and 132 days old, French Open 2020 champion Świątek became the youngest woman to lift this title in Paris since Monica Seles in 1992.
Accepting the sudden rise and dominance of the younger players, Kenin added, "It's a bit more competition on us. But It's always good to see youngsters taking over and playing great tennis. We have to get ready and prepare. Because they're going to play better against us."
Related: French Open 2020: This teen's forehand speed is faster than that of Rafael Nadal
"It's not easy" Sofia Kenin confesses after being inches away from bagging her 2nd Grand Slam title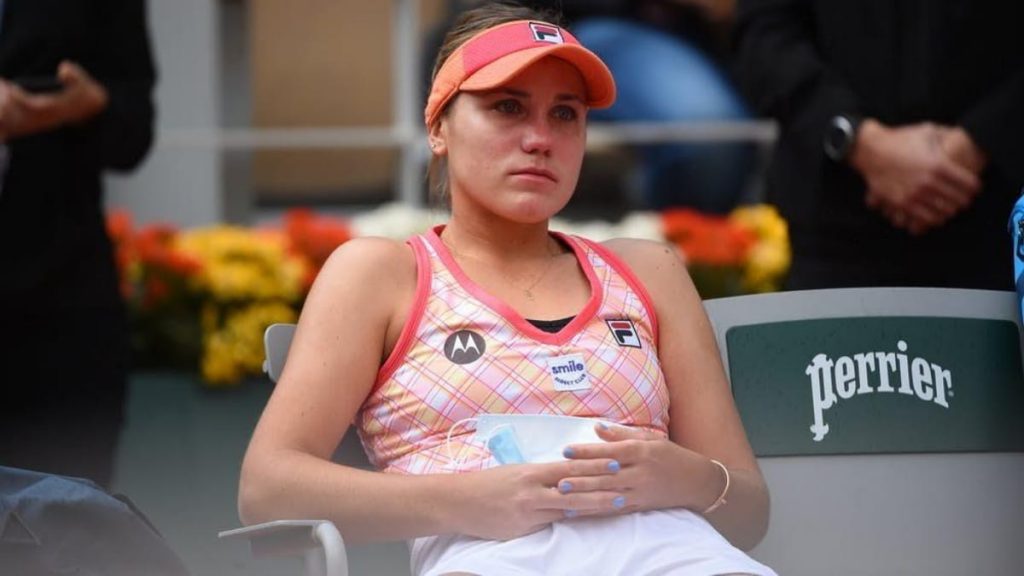 Kenin became the Australian Open champion earlier this year. The French Open 2020 final was the second Grand Slam final of her career. After being on the losing side of an event of this magnitude for the first time, the American confessed how hard the loss is for her.
"It's not easy. I wish I would have held that beautiful trophy. Yeah, it's not easy standing when you were so close to win the title and you lost it. It's tough. But it is what it is," Kenin said.
"She (Świątek) was giving her on-court interview, and I was just sitting on the bench and crying. Obviously I had a lot of emotions. I tried my best to not cry in the speech and everything. At the end I cried," confessed Kenin.
Related: "I'm a Grand Slam champion, it's crazy" Iga Świątek comments on her historic and record-breaking French Open 2020 win
"I'm just happy that I got to where I am now" Sofia Kenin looking ahead after great French Open run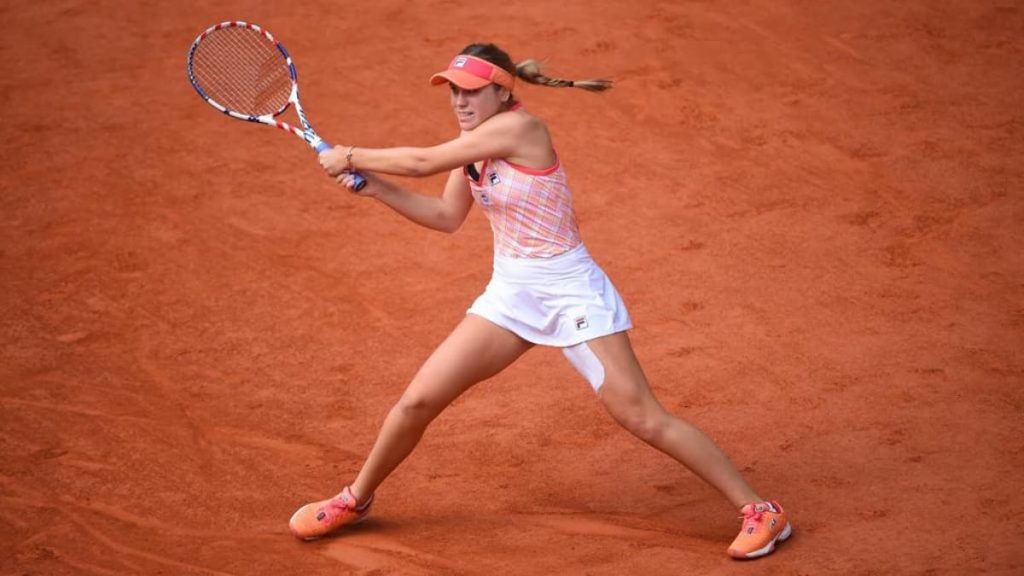 The American will soon be back to her career-high of World No.3 ranking. Keeping in mind her recent performances and upwards trajectory, she said, "Of course I'm quite disappointed I didn't get the title, but overall I'm going to take the positives."
A 'double bagle' eludes to a 6-0, 6-0 loss. This was handed to Kenin by Victoria Azarenka in weeks prior to the French Open's commencement.
Replying to being double-bagled and the public's response to that, she said, "As some people said in Rome, 'lost bagel' and then I'm able to get to the finals. I think it's a good result for me."
Further reflecting on her 2020 season, she said, "My agent told me that I'm 16-2 in Grand Slams, in matches. I think that's pretty good. I guess I have the most winning matches in Slams. Obviously, I'm playing some really good tennis at the Slams. In Australia, I won. Here getting to the finals. I wish I would have won. But I'm just happy that I got to where I am now."
Also Read: Iga Swiatek Surpasses Serena Williams' Record After Winning French Open 2020