Neeraj Chopra has conquered the globe, literally. In 2017, the Army Subedar's journey began at the Kalinga Stadium in Bhubaneswar, when he won the Asian Championship. To say that effort with the javelin — 85.23 metres, was the first big medal for Neeraj would not be an exaggeration. It brought the callow youth into focus.
Athletes are work in progress, almost non-stop. Refinement cannot always be measured in centimetres and metres or clipping timings, be it in fractions of a second. The common man who follows javelin will talk of the 90-metre mark as if that only is the gold standard. No, what really matters is to win the medal. Setting records is really not that important, like a 100 in cricket.
Full moon on Friday night in Doha, there was a silvery shine, Neeraj Chopra added a golden sheen to it. His effort of 88.67 metres, fighting adverse conditions, was solid enough to nail gold. This boy-turned-man, simple in nature and so bubbly, is one of the most loveable champions in Indian sports. He has a massive following, though he may not be as famous as the Indian Premier League stars who have been on view in the 2023 season. Oh yes, Neeraj did mention how he could be in the IPL the other day!
Well, the IPL can wait. The way Neeraj has been cranking up performances, almost non-stop since 2017, is the story. There is a peak and trough curve in any athlete's career. This is science. Moreover, no athlete can maintain the same standard throughout seasons. In the case of Neeraj, he has shown that pressure is only something to be enjoyed which gives him a better grip, of the javelin, and how he fires into that golden arc.
Lakhs watched on television the man warm up, run and then launch the javelin in Doha. He was fighting against a headwind, which may not have been noticeable on the TV screen. It is only when you follow the nitty-gritty of track and field will you understand how head-wind and tail-wind assisted efforts can sometimes become a problem. After all, beyond a certain tail-wind speed, records will not be recognised on the track.
Neeraj knows how to master the conditions. He is the master, actually a Zen master. And he has made it almost a habit to nail his best throw with the first attempt nowadays. Perhaps that's like shooting's equivalent of the Bull's Eye.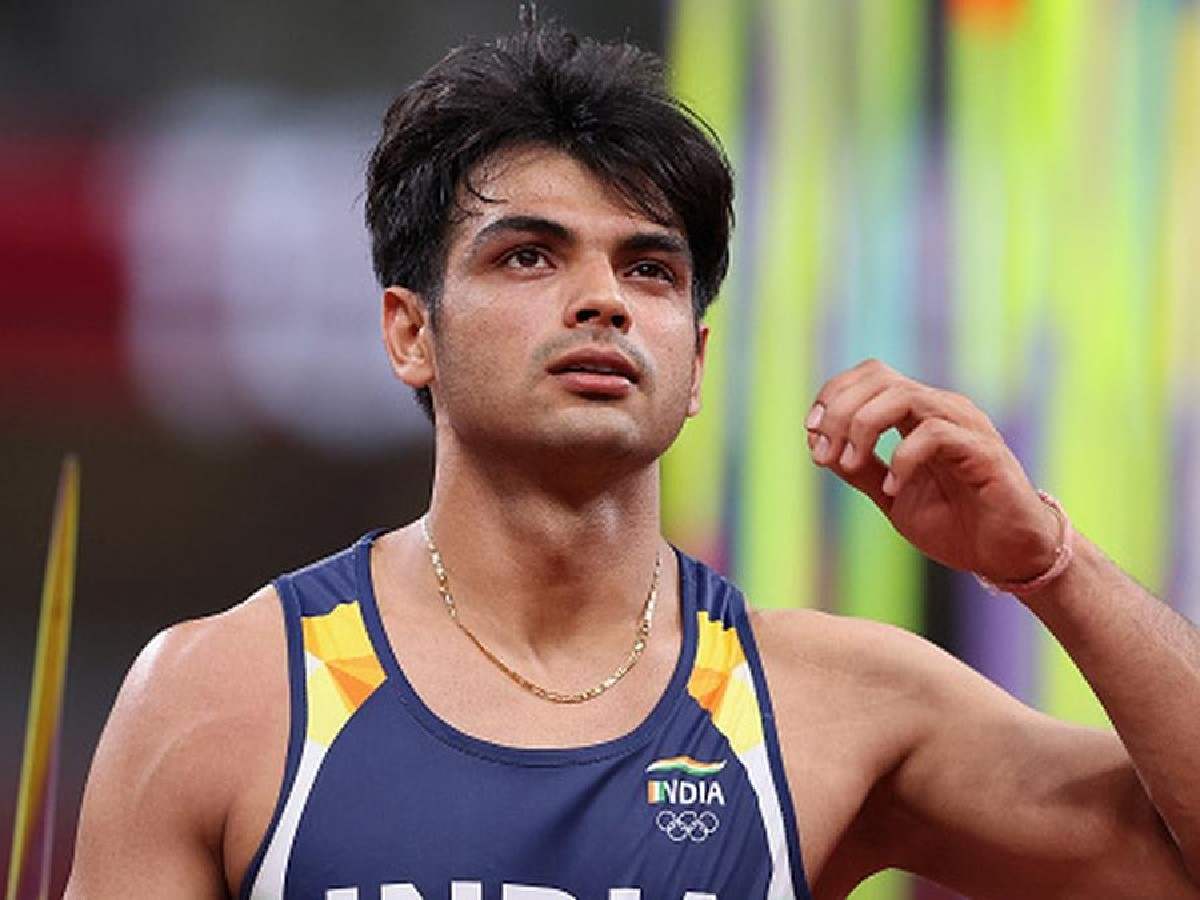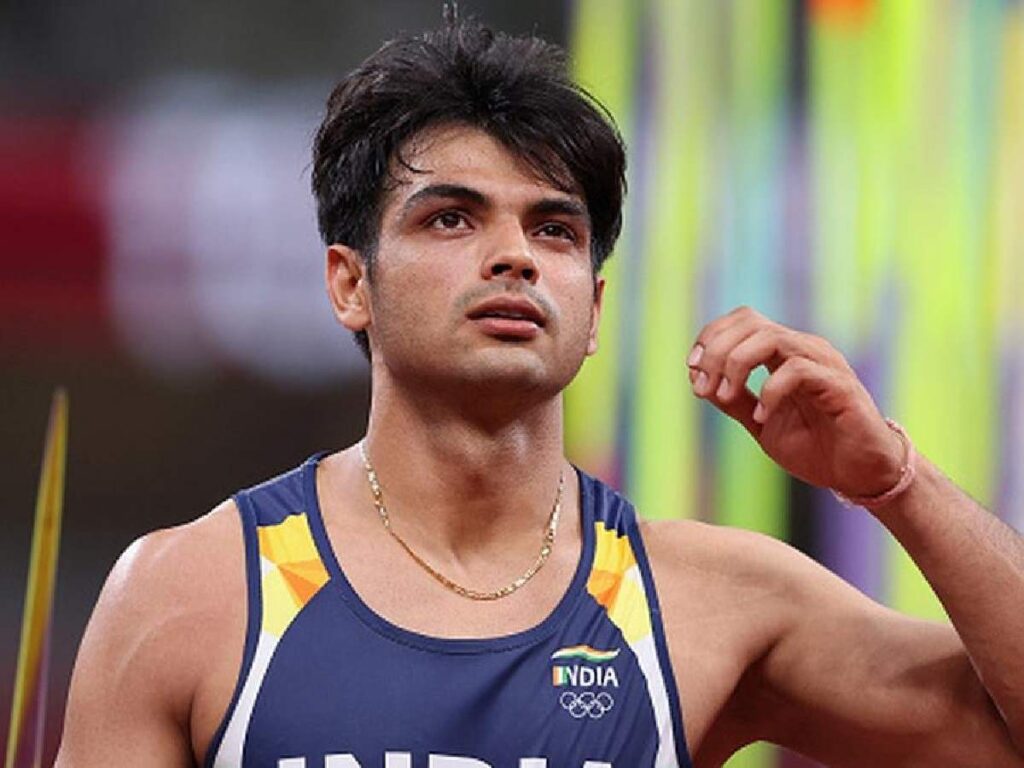 Maybe, this is the way of de-stressing, getting rid of the wretched pressure in the Doha Diamond League, the first big meet of the season. Did Neeraj disappoint he did not touch the 90-metre mark? Well, if you are a human and understand sports and the psychology involved, what matters is winning. Not what you missed, as in falling short of the 90m mark.
Back to Neeraj's progression, any narration through sheer recall of his javelin thrown in metres would be plain vanilla. You may lick one vanilla ice cream stick, not crave for more. In 2018, he nailed gold in the Commonwealth Games in Gold Coast, which was the first sign he was ready for grabbing glory. After all, winning a medal in the CWG was not easy for Indians. At that time, Neeraj had touched the 86.47 metres mark. It brought Neeraj into focus, for athletics in the CWG was the preserve of other Commonwealth countries. Yes, Neeraj changed the script.
The big deal was at the Asian Games in Jakarta. It was in August 2018 in a city which was known for its traffic jam and terrible pollution. Inside the javelin throw field arena, Neeraj was again the cynosure. He cleared the air. There were big dads as well, since the Asians are good in this event. Inside the arena, Neeraj was ready to fire himself up on the big day. To have launched 88.06 metres on that night in Jakarta was magic, where he had Liu Qizhen from China and Pakistan's Arshad Nadeem for company.
Celebrations were wild in Jakarta that night. Neeraj had risen, like the phoenix. Little did he know he had become the toast of the nation as he won India their eighth gold in Indonesia, as that year the Asiad was held in another venue, as well — Palembang.
Read Further: US track and field star and Olympic champion Tori Bowie dies aged 32
Neeraj Chopra poised for World Championship gold and Paris dreams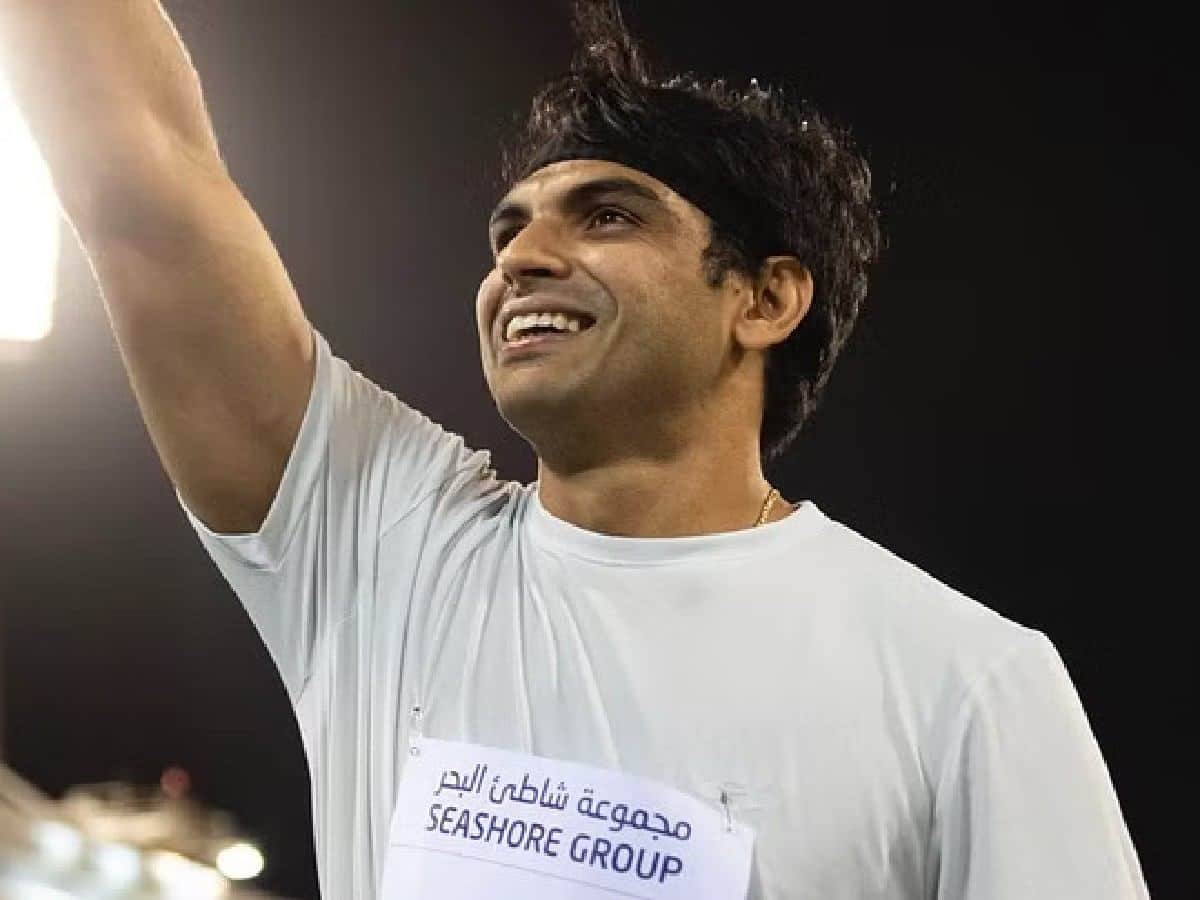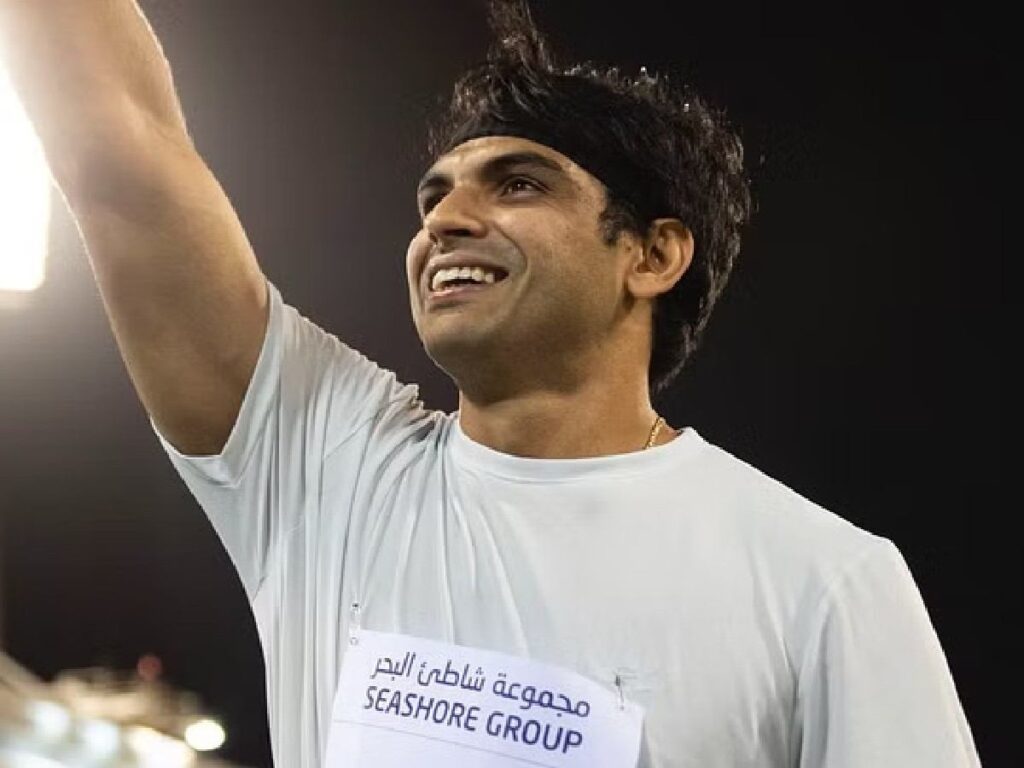 Between 2018 and 2020, there was a big gap. The Tokyo Olympics was postponed by a year. Neeraj had gotten frustrated during the Covid pandemic at the SAI camps as there were so many restrictions. Training alone was not going to suffice. He needed exposure as well as competitions, which were not on in India during the delta wave peak.
Perhaps, the collective decision to fly out Neeraj Chopra abroad and make him train with the best coaches and enjoy throws with others in the fray sharpened him. His javelin had become a weapon. And when man and javelin romanced in the Tokyo Olympics in 2021, it was a delight. The pressure was there for all, including fans. Neeraj was in the zone, in a state of mental tranquillity. Such things are associated with ascetics and monks in penance. Neeraj registered 87.58 metres in Tokyo to win gold. Did he bring the roof down?
Yes, he did. After Abhinav Bindra's air rifle gold in 2008 Beijing, this was India's second individual Olympic gold medal. Celebrations began in Tokyo. From Japan to India and a touchdown in New Delhi, emotions were surreal for the Haryanvi. His celebration parties were far too many on return from Tokyo.
Again, it was the collective wisdom of the Athletics Federation of India and the Indian government; he was again sent abroad. His base camp in the USA, as well as a few more places, were helpful. In 2022, Neeraj soared. He had become like the super kite, high in the air, with no chance of the string being cut. Would it last? Would it continue?
Well, Neeraj showed that he is made of different mettle and could win medals. The 88.13 metres in Eugene, Portland, USA won him silver at the World Championship last July. Once again, people talked of the 90-metre mark. Sadly, Neeraj could not make it to the Commonwealth Games in Birmingham just a few weeks later due to a groin injury.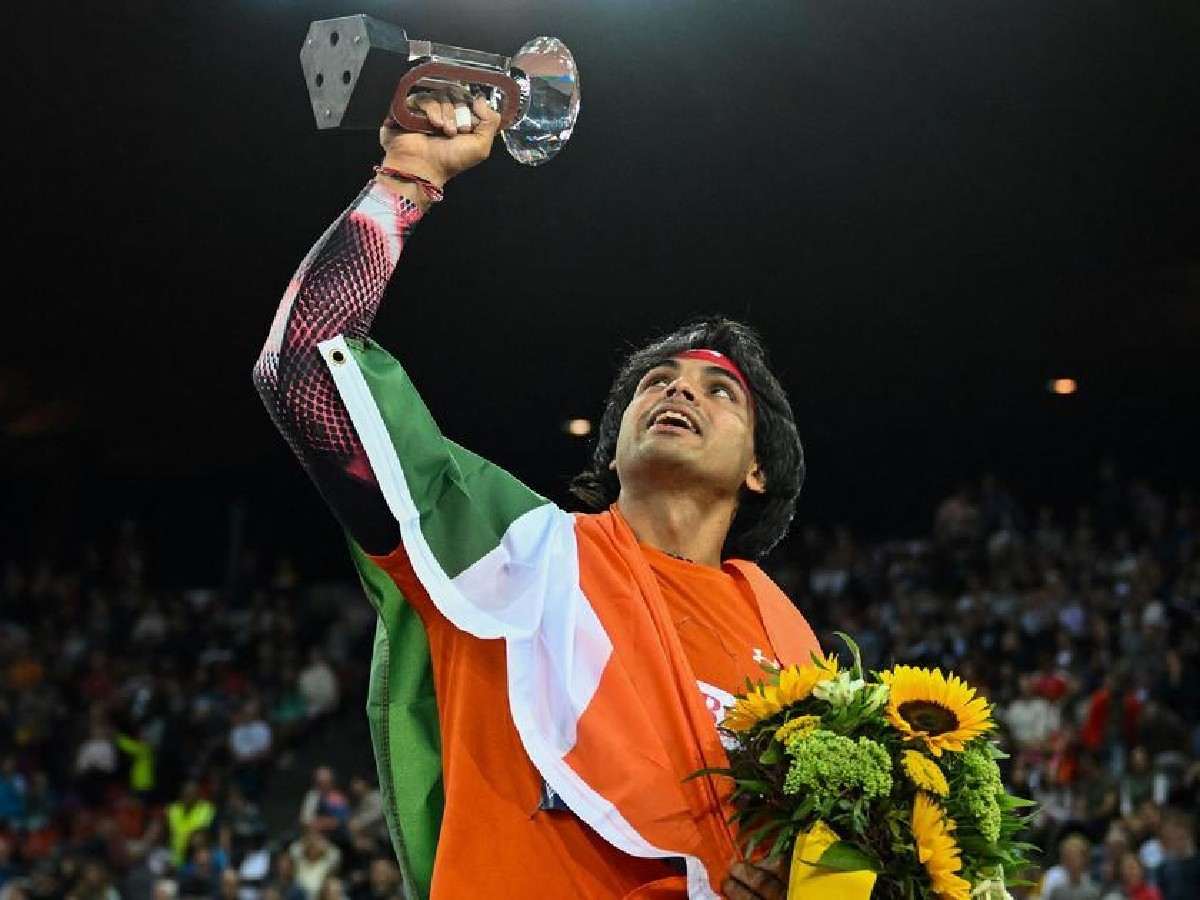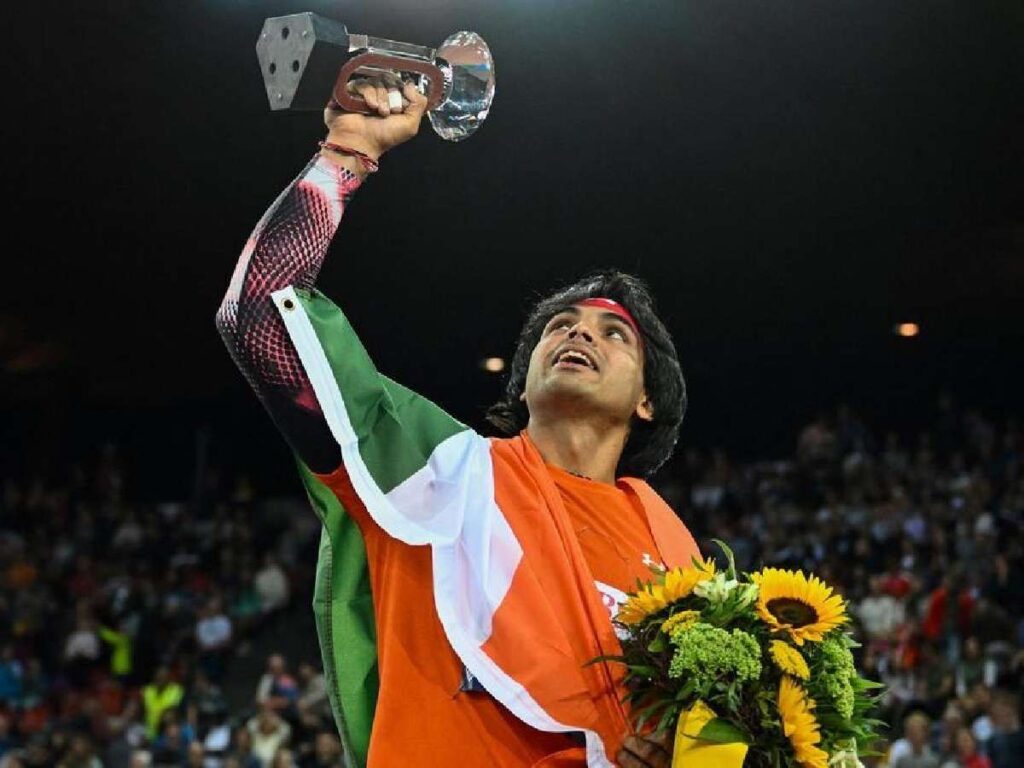 There was pressure on Neeraj to go to England. He did not budge. He had to prepare for the bigger meets in 2022. Sure enough, Neeraj did the unthinkable. He won the biggest gold of the year in 2022, the Diamond League finals in Zurich in September. To recover from an injury and be fired up was lovely. Again, 88.44 metres was no joke in a field where the best were present.
In 2023, Neeraj has begun in right earnest. He has shone like a beacon in India, Australia, Japan, Europe and now Doha. The start to 2023 is a sign he is in good shape. He trains mostly abroad. Has he achieved it all? No. This is the year of the World Championship in Budapest and then the Asian Games in Hangzhou. It's like being tested nonstop. How long Neeraj can keep doing this, none knows. After all, in July 2024, the Paris Olympics beckons.
Athletics experts know only Neeraj has been able to sustain and perform for such a long duration. He is still young, 25. He talked of wanting to win a gold medal at the World Championship this year. Paris is a dream. Let's be part of it.
In case you missed it: