The Indian men's badminton team's recent accomplishment at the 2022 Thomas Cup will be cherished for a really long time. The iconic triumph by Kidambi Srikanth and his men to surpass the 14-time tournament champions Indonesia 3-0 in the final round has led an example for many budding and junior shuttlers across the nation.
Meanwhile, skipper Srikanth, who remained undefeated in the whole tournament, has called this "one of his greatest career wins." The 29-year-old badminton player sealed the triumph for the Indians with his 21-15, 23-21 victory over Indonesian ace Jonathan Christie at the Impact Arena in Bangkok, Thailand.
"I will rate this one of my biggest wins and I am happy that everyone played extremely well. I don't think this is one individual's win, it is about all 10 players. Everyone stepped up when it mattered," Srikanth said in a virtual press conference after India's win.
"It is definitely one of the biggest wins, best in terms of tournaments and one of my best performances," he further added.
"Thomas Cup finals are the biggest team events"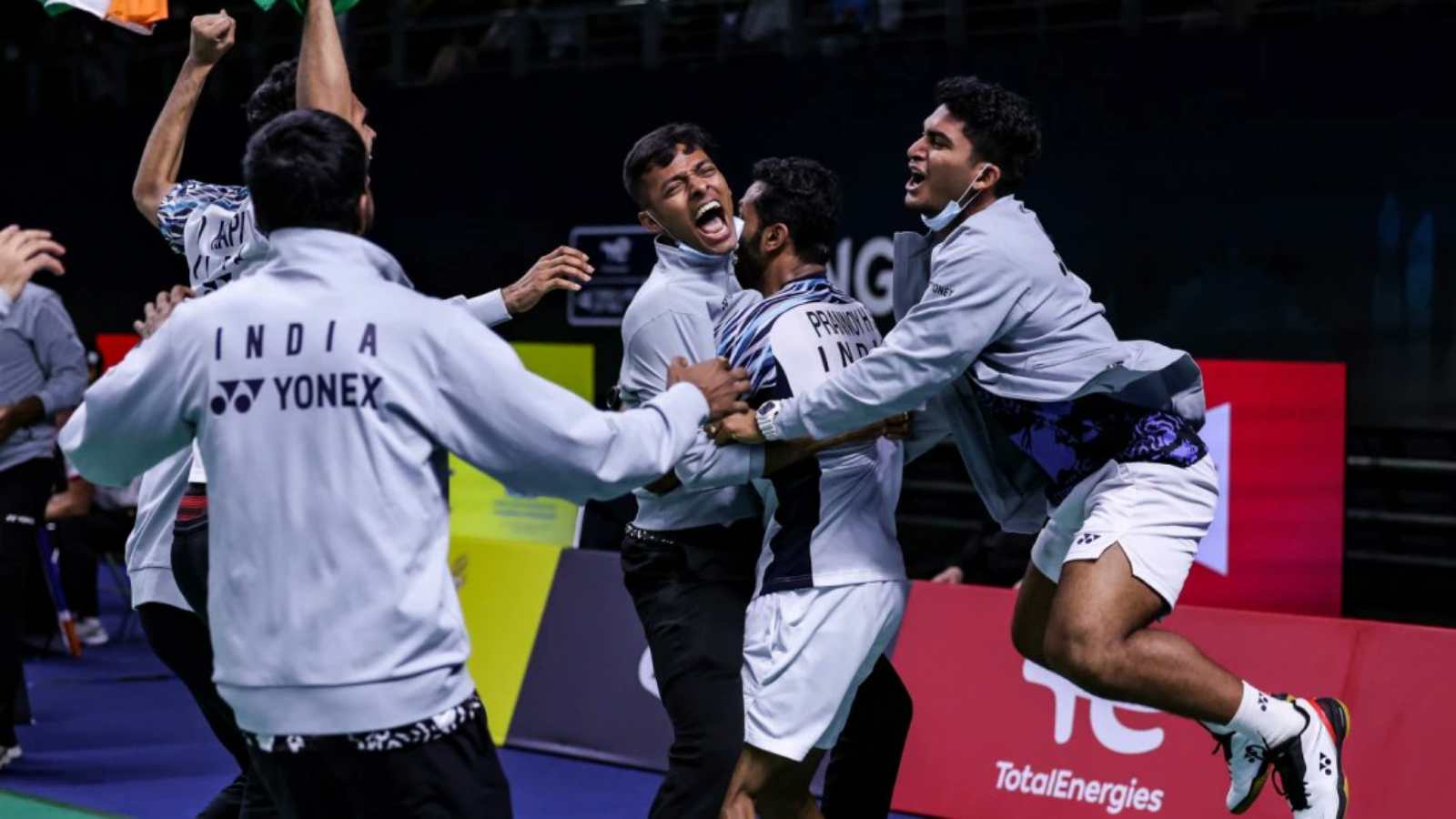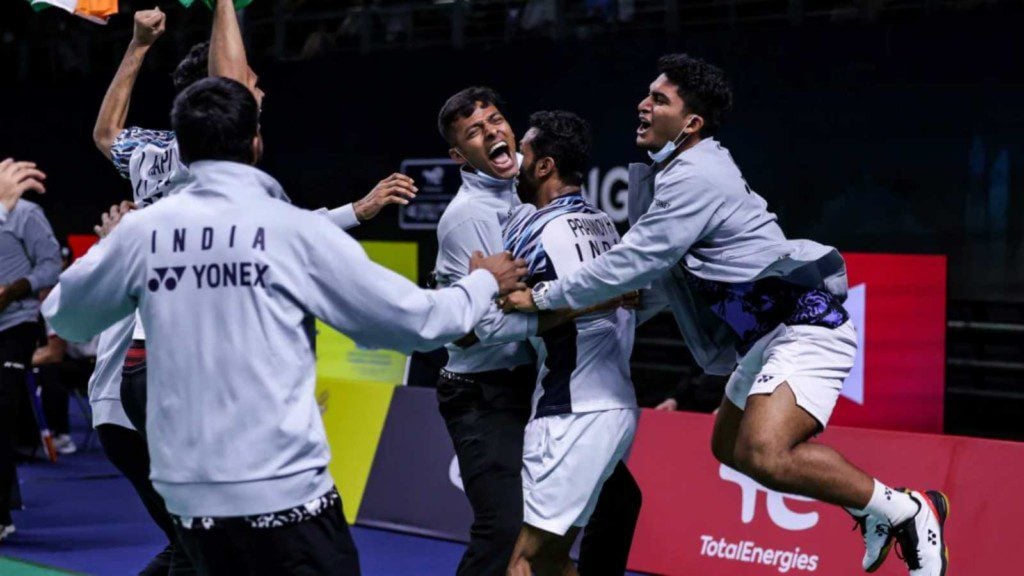 The Guntur native Srikanth further highlighted that individual events are different from team events, and the latter holds a special place.
Also Read | "History made" – Twitterati reacts as Indian men clinch maiden maiden Thomas Cup title 3-0 against Indonesia in final
"Individual events are always different to team events and we hardly get to play team events and Thomas Cup finals are the biggest team events. So to win such a big event is a really big moment. It will actually take a while before you know what has actually happened," Srikanth said.
"I don't think everyone will have the privilege to experience it, it is us 10 players and coaching staff who have experienced it now and it will motivate others to do well. So the motivating factor was that we won this for the country," Srikanth concluded.
Also Read | Thomas Cup 2022: A quantum leap for Indian badminton