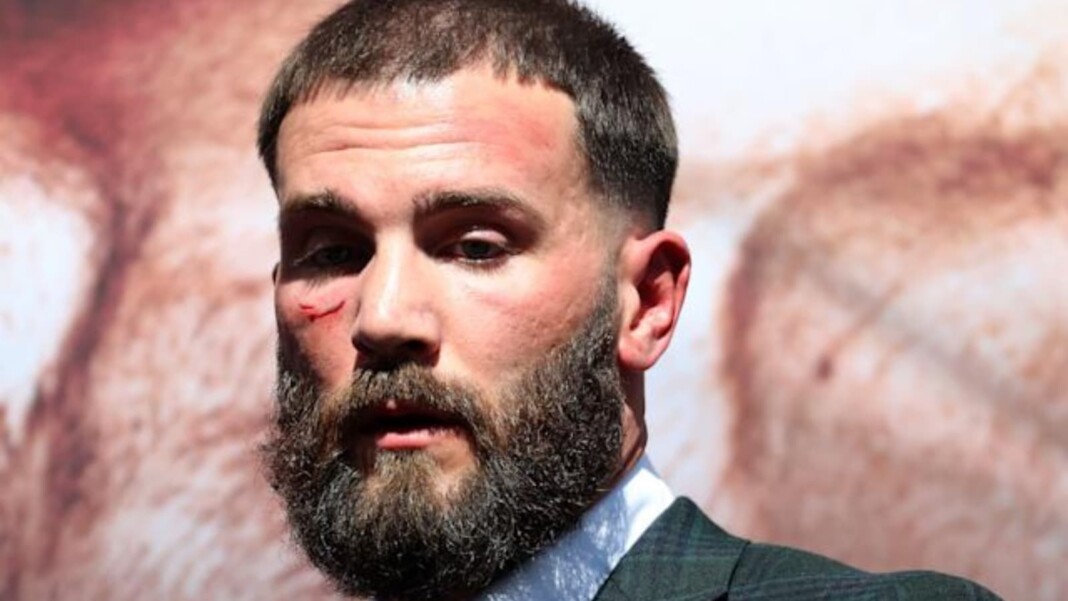 Caleb Plant and Canelo Alvarez threw down at the Los Angeles press conference ahead of their fight on November 6th, 2021. Plant's manager gives further details on what went down.
Canelo Alvarez vs Caleb Plant is one of the most anticipated fights of this year which will stream live on SHOWTIME pay-per-view on November 6th. Both the fighters during their stare-down at the press conference went at each other and threw hands which led to Caleb getting cut under his eye. According to Caleb, Canelo went at the boxer's mother which led to the heated dispute.
Caleb's manager spoke to Mike Coppinger, who later revealed what the manager said on the scuffle. According to the manager, "No punches landed in the scuffle; Caleb's glasses scratched his face which caused a slight scratch. No stitches, no butterflies, no nothing. He's good to go."
Caleb Plant's manager says the rivalry is real with Canelo Alvarez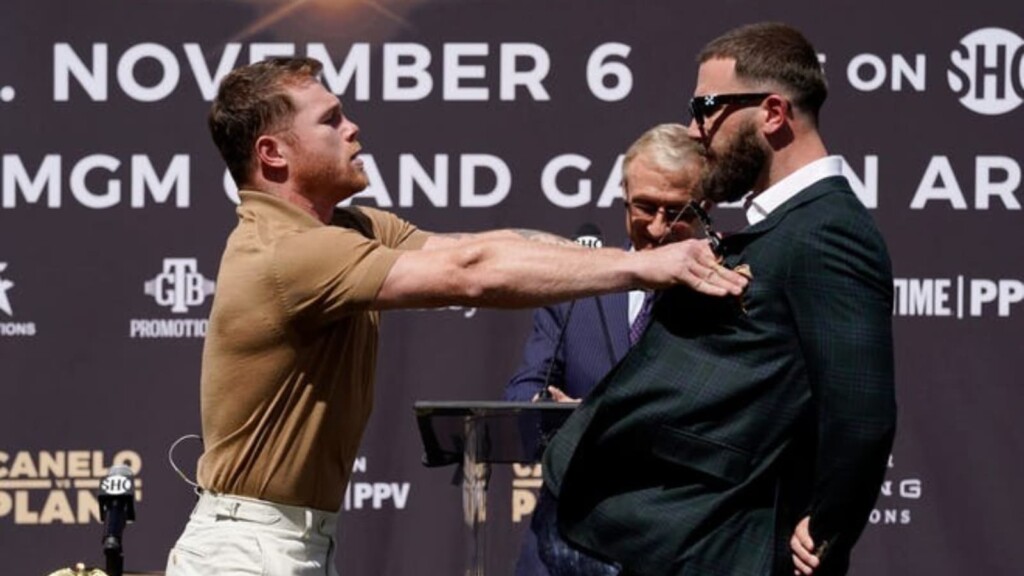 Plant's manager Luis DeCubas Jr. said that things are personal now and there is no doubt this fight is going to be one to watch. "Canelo pushed Caleb and Caleb slapped him. The rivalry is real and this is gonna be a war. Do not miss this fight!" said the manager. SHOWTIME has already started capitalizing on this event and has started to promote the fight using this incident. In the press conference, Canelo was insisting that Caleb stopped going at or even mentioning the word "mother".
This is one of the biggest events of the year involving one of the best boxers right now, it is surprising that there was absolutely no security or a mediator present when the two fighters were facing each other and spewing hate into each other ears. This fight is set to take place at MGM Grand Arena in Paradise, Nevada.
Also read: "You'll never hear me talk about someone's mother, kids or wife"- Caleb Plant reacts following face-off heat against Canelo Alvarez
"My boxing career is over," Manny Pacquiao has put an end to his legendary boxing career to focus on politics