Muhammad Ali is undoubtedly one of the greatest athletes in the history of mankind. The American was a dominating world heavyweight champion and outside the ring had an amazing character. Ali was a showman and knew how to make his fights more interesting for the fight fans. His trash-talking was unparalleled and he used that skill of his to move fans and get into the head of his opponents.
Ahead of his fight against Sonny Liston in 1965, Ali used his famous trash-talking ability to get the attention of the fans. Muhammad Ali recited a verse that summarized how he thought the fight would go. The fighter listed down all the ways he has planned to beat Liston in that fight.
He said: "Sonny might be great but he will leave in eight. If he wanna go to heaven, I will get him in seven. He'll be in a worse to fix if I cut it to six. If he keeps talking jive, he'll go in five. If he makes me sore, he'll go like Moore. If he keeps talking about me, I will get him in three. If that won't do, he'll fall in two and if he runs, he'll go in one."
As amazing as the verse was, it received a lot of attention from the fans who worshiped Ali and his personality. Moreover, Ali was always confident about himself and this made him different from anybody else. Ali used to defeat his opponents the way the fight was started then he ridiculed and dominated them inside the ring.
Also Read: Muhammad Ali developed his flamboyant and aggressive personality from this professional wrestler
Joe Rogan talks about how Muhammad Ali played with Sonny Liston's mind during the build-up of the fight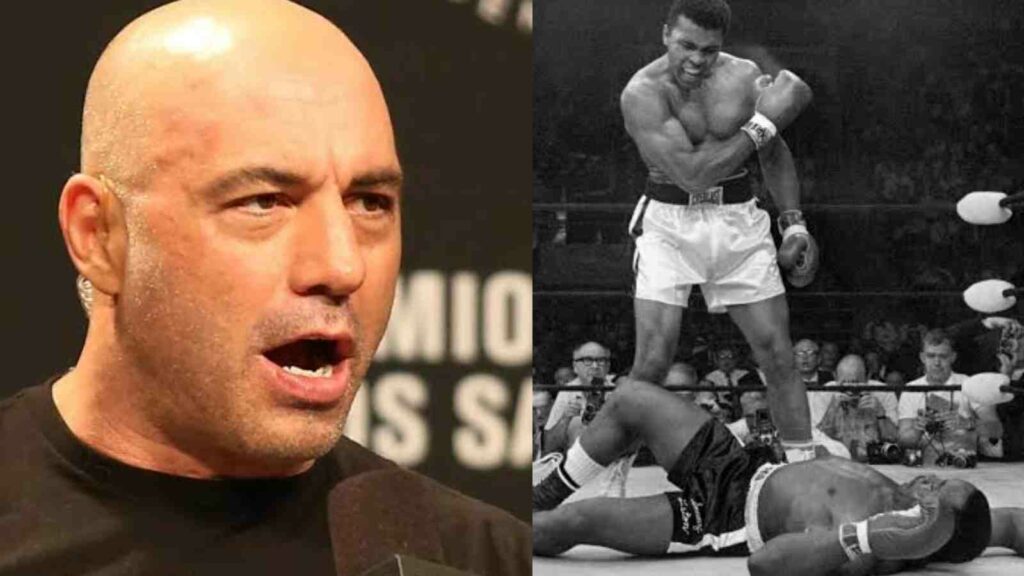 Muhammad Ali's trash talk paved way for many modern fighters to use this technique to get into the head of their opponents. Even today fighters try to match his level of charisma in and outside the ring. During one of his podcasts, UFC commentator Joe Rogan talked about how Ali deliberately tried to act crazy to scare off Sonny Liston.
"He acted like a crazy person 'cause he's like that Sonny Liston was a bully and Sonny Liston was a big scary man," said Rogan. "He felt like Sonny Liston would be afraid of a crazy person. In all the press conferences leading up to the fight, he would scream at him. He would show up at Sonny Liston's house and honk the horn in the middle of the night. He did a lot of s** to f*** with Sonny Liston psychologically." Added Joe.
Also read: "A public n***"- When Muhammad Ali trolled a reporter with a racial slur
That particular technique worked for Ali on various different occasions and this also added to his charisma as a superstar. Consequently against Liston, Ali proved his point and beat him twice in a row.
Also Read: The Night Muhammad Ali nearly killed himself to overcome Joe Fraizer at the Thrilla In Manila