Anthony Joshua is well aware of every tactic used by Tyson Fury to further his own name while crushing down those of his foes. The Olympic Gold medalist has been in a back-and-forth tussle with the Gypsy king for almost a decade now and with this has got quite well versed in handling his pressure tactics.
The latest among these came recently. As we know, Joshua lost in his rematch against Oleksandr Usyk in Saudi Arabia, the first time he's lost two consecutive bouts in his career. Since then his promoter Eddie Hearn has expressed interest in booking him against contenders as a form of a comeback tour before he faces for the title again.
In the meantime, Usyk has been trying to take some time off to spend it with his family and children who are still in war-torn Ukraine. This doesn't sit well with the current WBC Champion, Tyson Fury who wants to unify all the belts in a bout in December.
Related: "A battle of Britain" – Tyson Fury gives an opportunity to his nemesis Anthony Joshua to fight for the WBC championship fight
Anthony Joshua confirms he is willing to face Tyson Fury in December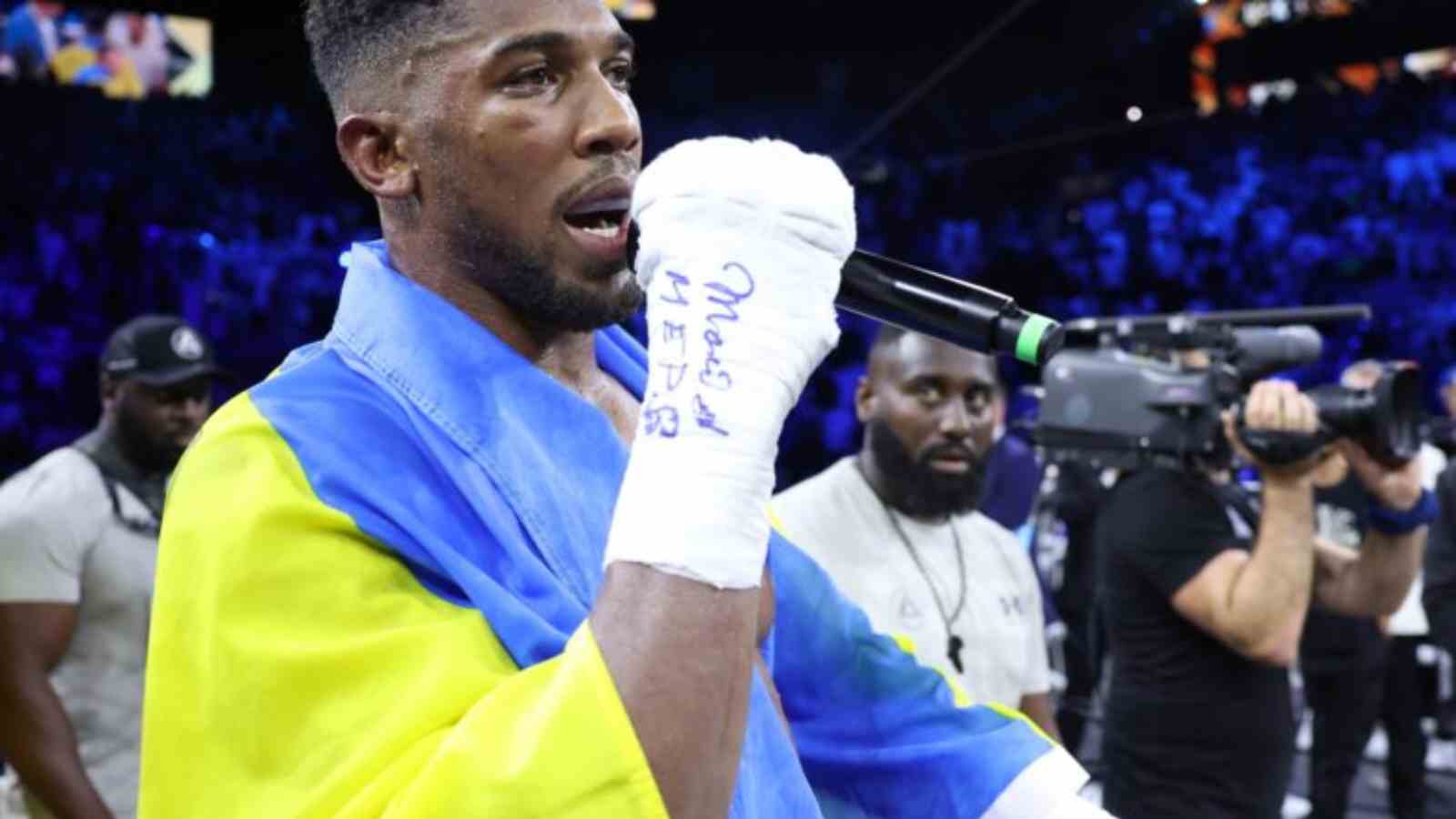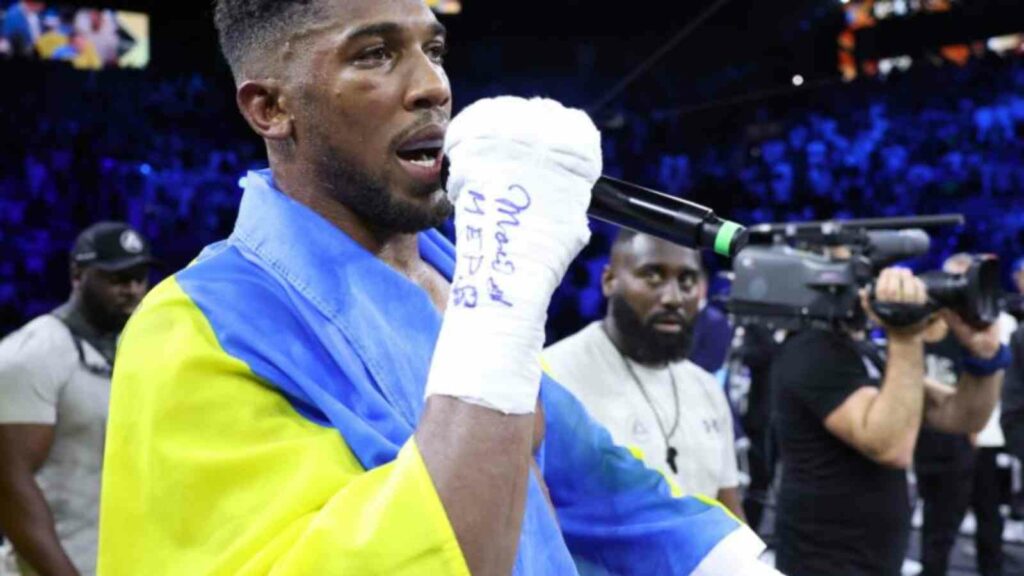 Previously Fury had told the world that he had retired from boxing and would not return for a fight for a purse lower than $500 Million. He seems to have backtracked from that statement and now wants to set up a fight against Usyk by December.
When Usyk declined the offer, Fury decided that he would keep himself busy regardless and for this tried to challenge his old rival, AJ to fight. On Twitter, he called out his fellow Brit saying, "Yo (Anthony Joshua) what you saying big G let's give the fanz what they want as Usyk is bitching???I got the date and venue who will rule Britannia? " , with a poster attached to the tweet.
Not too long ago, this was the most anticipated fight at heavyweight spare maybe a bout between AJ and Wilder. However, AJ recognizes that nothing comes straight with Fury and had his reply to the heavyweight in his back pocket.
Also Read: Tyson Fury accuses "LITTLE BI**H" Oleksandr Usyk of running away from SUPER FIGHT

"Yea calm. I don't do the online discussions just for clout," said AJ as he agreed to Furys's offer. However, he wanted to make sure Fury sticks by it and advised him to contact his management directly saying, "So if your really about it shout @258mgt. I'll be ready in December. Khalas. " Khalas is Arabic for alright/done/finished.
Fury later posted another image of him sitting on a throne for one of his ring walks with the caption, "Me sat waiting on (Anthony Joshua) to take the Battle of Britain "
What are your thoughts on this fight? Are you still interested in the battle of Britain despite one of them losing their titles? Let us know.
Also Read: Ciryl Gane reveals his adoration for "F***ing Beautiful" Anthony Joshua as he talks about being a role model