Francis Ngannou finally ended his free-agent journey in May 2023. At the end of last year, Ngannou left the UFC and vacated the heavyweight title. Since Tyson Fury's fight against Dillian Whyte in 2022, Ngannou's desire to compete in boxing matches has risen. Fight fans and analysts told Ngannou to focus on his MMA career rather than pursuing boxing bouts.
However, Francis Ngannou signed a contract with the PFL where the officials fulfilled his terms to compete in boxing bouts. Ngannou announced that his team is working on booking the boxing bout against Deontay Wilder. Wilder also revealed an interest in fighting Ngannou. However, he currently wants to test himself against Anthony Joshua before fighting Ngannou.
Recently, Terence Crawford came on The MMA Hour, where Ariel Helwani asked about his views on Ngannou's desire to compete in boxing. Crawford stated, "Listen, that guy is a puncher, he's doing his thing in MMA. It's different over there. Calling out the top heavyweights of the world today, I don't see him having a chance with either one of those guys, just being honest. If Deontay Wilder hit you, you're going to sleep."
Later, Terence Crawford told Helwani, "I'd tell him, get your feet wet, try and fight some of those lower-tier guys first." In the interview, Terance was not unhappy about Francis's decision to fight with big gloves. However, Terance suggested Ngannou to test himself against lower-level guys before fighting top heavyweights like Deontay Wilder and Joshua.
Related: Terence Crawford rips 'Ho*' sparring partner of Errol Spence and warns to see him after upcoming fight
Manager reveals more details about Francis Ngannou's UFC contract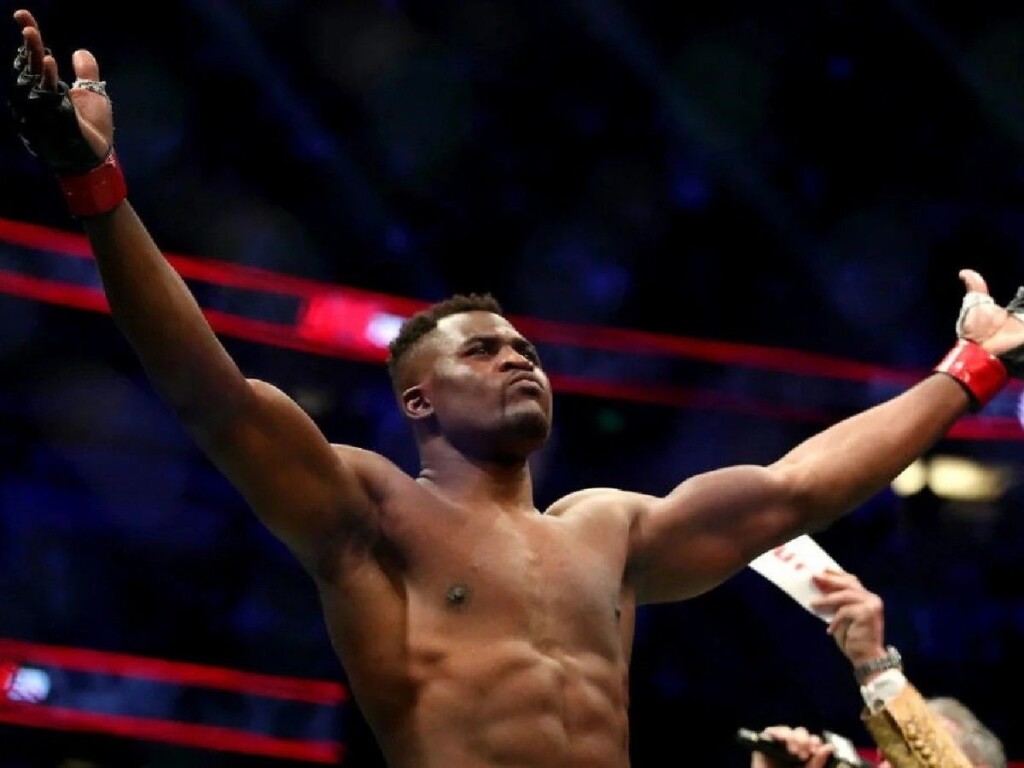 Fight fans were waiting to see Francis Ngannou compete again in the cage. However, due to an injury that lasted more than a year, he could not sign a contract to fight. Negotiations over a new contract failed with the UFC, ONE FC, and BKFC before the PFL came to an agreement with Ngannou.
However, Ngannou's manager, Marquel Martin revealed certain aspects of the negotiation to Helwani. He said, "We were trying to get so many fights, people have no idea. He should have been done with his contract two years ago, easily, and we could have re-signed, we could have done whatever". Martin opened up about the tactics that the UFC employed to mess with Ngannou.
Francis has always been one of those fighters that fight fans want to see at least twice a year. Marquel revealed that the UFC was behind Ngannou's lower fight appearances since 2019. He competed twice in 2019 but only competed three times since 2019.
In case you missed it!