Devin Haney is a rising star in the boxing community. The fighter is one of the most technically gifted boxers to ever step into a ring. Hailing from America, Haney has grown in popularity throughout the years, credit to his skills and ring IQ. 'The Dream' is an undefeated fighter amassing a record of 29 wins, 15 of those coming by way of knockout. Haney has fought formidable opponents like George Kambosos Jr and Jorge Linares. Devin 'The Dream' Haney is considered to be a top prospect in the sport.
The fighter is known to be confident in his abilities and intelligence when it comes to boxing. The same confidence took Haney as far as to think he could beat a 240-pound bodybuilder in a street fight. The bodybuilder in question is Bradley Martyn. He is a social media influencer and a YouTuber who creates content based on fitness and lifestyle. When Devin Haney was on his podcast 'Raw Talk,' the fighter had a disagreement with Martyn on who would win in a street brawl.
"I'd beat the f*** outta you in a street fight," said Bradley Martyn. To which Haney responded with, "I would kill you, bro!" "Around my walk-around weight, I would kill you," said the lightweight boxer. The two personalities went back and forth on this debate. 'The Dream' then says, "Let me tell you something. You cannot take a punch though. So like, you're not used to getting hit. You have been hit by regular guys, like guys who don't know how to punch."
Fans found this exchange hilarious. The confidence that the 150-pound Devin Haney had against a 240-pound bodybuilder came as a surprise to fans. The clip went viral on Twitter, and the users are having a blast.
Related: "I'll take that offer" – Ryan Garcia and Devin Haney set to fight after Garcia concludes unfinished 'business' with Gervonta Davis
Fans react hilariously at Devin Haney's confidence to beat a 240-pound bodybuilder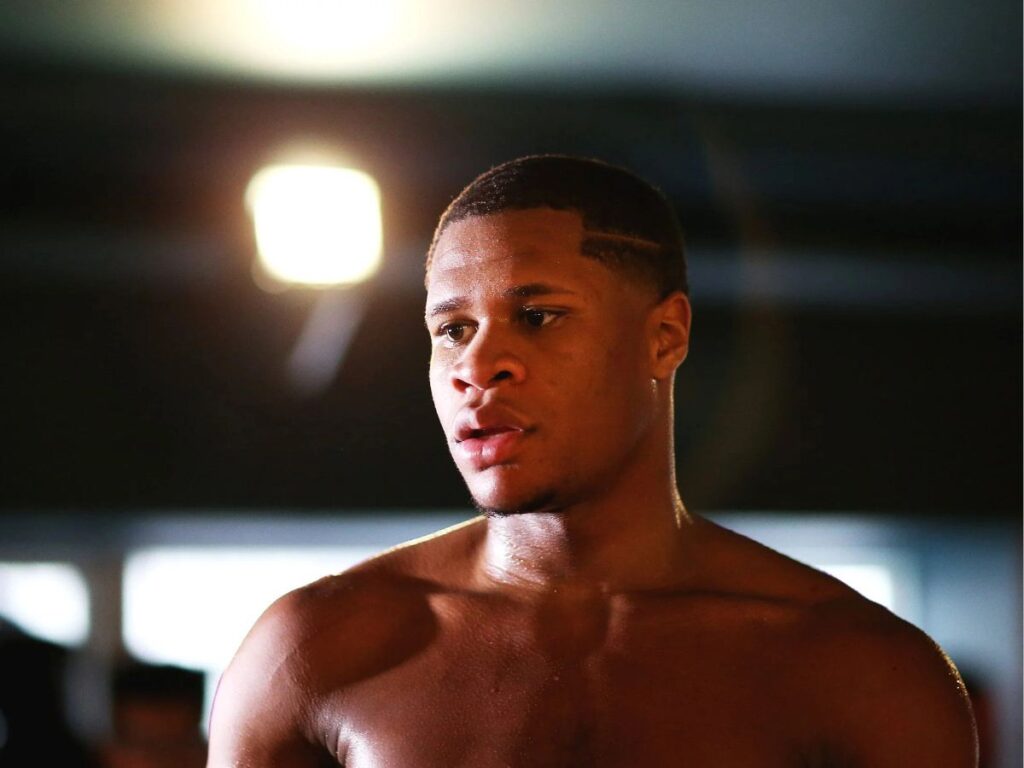 Recently, a clip of Devin Haney went viral on Twitter. The fighter and social media influencer and bodybuilder Bradley Martyn were having a cordial exchange until it went south. The conversation derailed into talking about who would win in a street fight. Haney claims that he would 'kill' a 240-pound Martyn at 150-pound. This came as a shock to the YouTuber, who then retaliated.
The whole exchange on who would win in a street fight was hilarious to fans. Due to the virality of the clip, fight fans took to Twitter to side with Devin Haney. One fan went on to tweet, "Can't put muscles on your chin" indicating Bradley's lack of boxing experience.
Devin Haney is one of the most popular personalities in modern-day boxing. The fighter is set to take on Ukrainian boxing prodigy Vasiliy Lomachenko in his next bout.
In case you missed it: