Floyd Mayweather is the biggest name in boxing in the modern era. Mayweather earned an income of 1.33 billion euros and remains the highest-paid boxer in history. Through his hard work and dedication, Mayweather amassed a net worth of $400 million from his fights and other business ventures.
Furthermore, he believed in many smart decisions inside and outside the ring and liked to invest his money in businesses. Mayweather owns several businesses besides his promotion company, Mayweather Promotions, and his apparel company, 'TMT.' Subsequently, one of Mayweather's most well-known and controversial businesses is his strip club 'Girl Collection' in Las Vegas. Mayweather is known for heavily promoting his strip club on his Instagram, which has caused fans to say, "This is embarrassing." 
Fans have been trolling and condemning Floyd Mayweather for his constant Instagram promotion of his strip club. However, this marketing approach did not sit well with many fans, who thought it was a bit tasteless to advertise a strip club that way. Mayweather's tactical understanding of defense and his boxing IQ helped him never suffer a single loss in the ring.
Many consider him TBE and one of the GOATS who was highly skilled inside the ring as a professional boxer. Furthermore, in the two decades Mayweather spent boxing, he became a successful boxer and financially successful.
RELATED: WATCH: A street-fighting woman compared to Floyd Mayweather after obliterating an opponent in a park
Floyd Mayweather's biggest gamble in his career
Mayweather's slogan, 'hard work,' is a philosophy deeply rooted in his training, and he is known for it. Furthermore, his dedication and discipline enable him to outwork other boxers in the sport, making him well-known. Across his career, his smart decisions have guaranteed his success inside and outside the ring.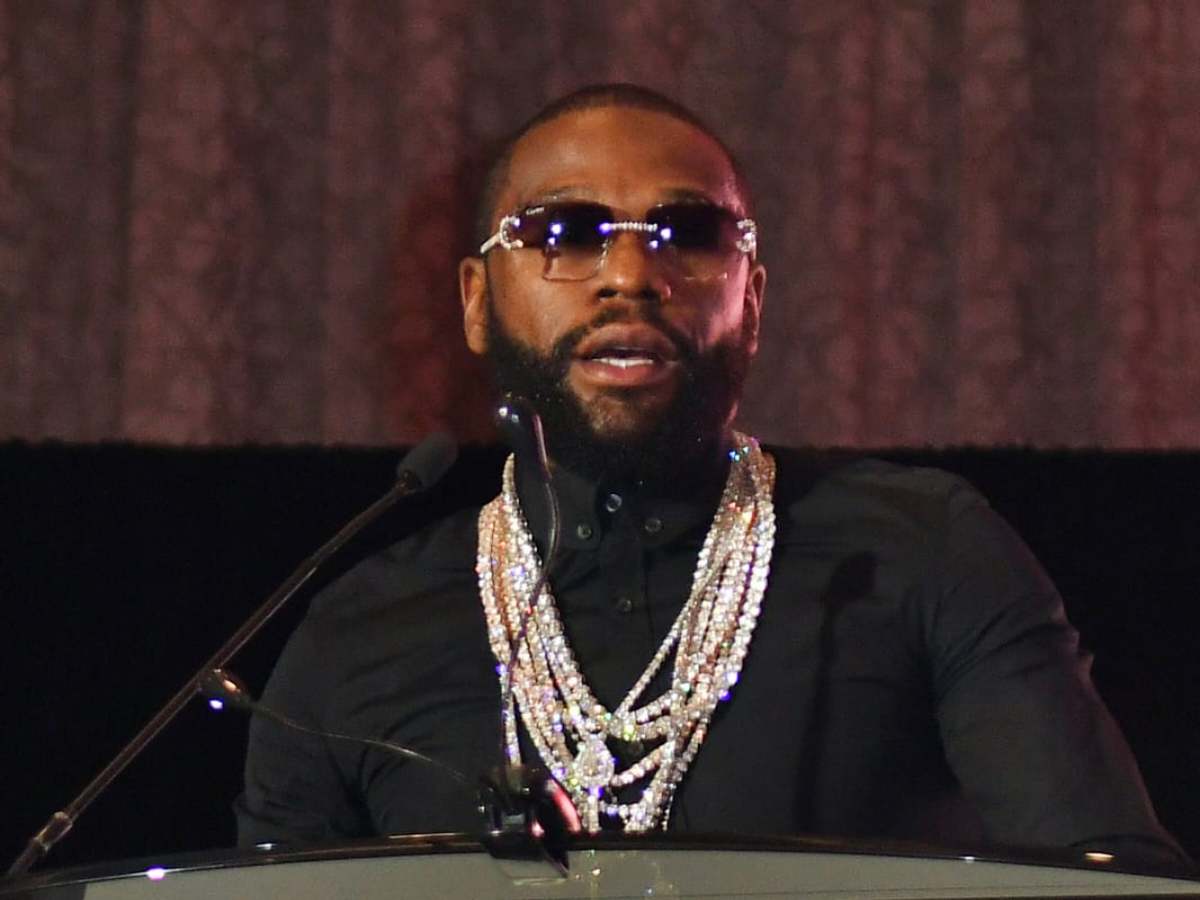 Similarly, Mayweather once bet on himself and turned the tables in his favor when he left Top Rank. Mayweather was a part of Top Rank for a decade and decided to end his contract in 2006. Though Top Rank and its CEO, Bob Arum, had control of Mayweather's career, it was still profitable for Mayweather. Mayweather earned most of his early fortune during his tenure with Top Rank by winning consecutively. Furthermore, the contract between Top Rank and Mayweather ensured that both parties profited from Mayweather's care.
However, Mayweather was not satisfied and believed he could achieve much more in his life. Subsequently, he ended his contract with them by paying $750k, which made him earn $750 million afterward. It put Mayweather on the path to making more money in his career.
If You Missed It!